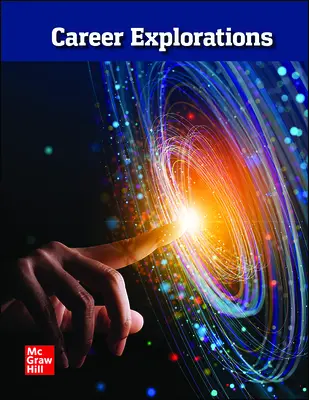 Career Explorations ©2024
Career Explorations introduces students to hundreds of diverse careers and critical soft skills needed to set them on a purposeful path through high school and beyond.
Designed for middle school and young high school students, Career Explorations blends occupation and industry content with case studies and real-world, application-based questions and activities to engage students from the first page. Students will immerse themselves in each of the 16 career clusters, one chapter at a time, exploring hundreds of jobs, salaries, required education, and the steps necessary to build an occupation in that career field. Essential questions, case studies, industry-specific practice questions, and activities guide students to connect with their future. The content and support tools assist both inexperienced and seasoned teachers to bring career exploration to life in their classroom. 
•
All 79 CTE pathways
in each of the 16 career clustered covered.
•
Hundreds of interesting careers
featured.
•
Case studies
in each chapter take the student inside an emerging career in detail.
•
Fundamental industry data
including salaries, job growth, education level and more from U.S. Bureau of Labor
Statistics.
•
Real-world, industry-specific soft skills
practice questions throughout each chapter expose students to applied
math, graphics literacy, and reading comprehension skills.
•
Essential questions
in each section focus students on critical discussion topics and are backward-mapped from
many standards-based outcomes.
•
Rich multi-media
resources that provide students with multiple opportunities to contextualize and apply their
understanding and personalize the learning experience.
•
Digital teaching guide
features presentation materials, discussion prompts, pre-made assessments, question banks,
and project-based learning resources for teachers to deliver the content in a pedagogically sound manner.
See Resources Tab for additional information.