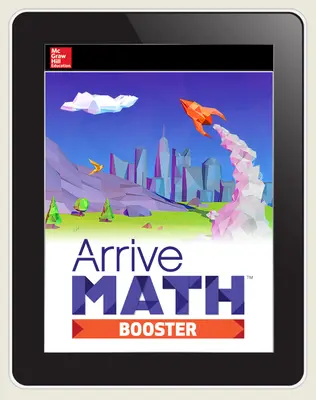 The Arrive Math Booster provides a variety of searchable, connected, and vetted activities covering every skill K-8, which can be used to enhance standards-based instruction, support push–in intervention, and make instruction more relevant and differentiated to help address diverse student needs.

Providing access to on-level learning is essential for students to succeed. Finding appropriate resources that differentiate and scaffold instruction effectively can be difficult. The Arrive Math Booster can be flexibly used to target any standard from kindergarten through eighth grade. Designed to strengthen core math curriculum, the Arrive Math Booster makes on-level learning more accessible by:
Extending the teacher's reach through assignable digital mini lessons.
Supporting conceptual understanding through hands-on, concrete modeling.
Providing opportunities for fluency practice and discourse through purposeful game-play.