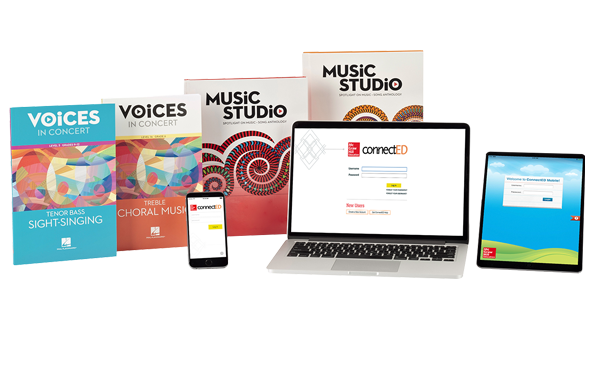 Music Studio: Spotlight on Music © 2016
Spotlight on Music brings together quality music, animations, games, and more to help teachers deliver inspiring general music instruction, providing opportunities for students to understand music concepts and skills, read music notation, perform music, and celebrate music with fresh, age-appropriate materials. Additional subscription lengths are available; please contact your MHE sales representative.

Students gain confidence and discover the joy of music through familiar songs, exciting recordings, performance materials, and sequenced instruction. The program delivers engaging content through:
Interactive Songs
Interactive Listening Maps
Interactive Slides
Virtual Instruments
High-quality artist recordings
Spotlight on Music meets the National Core Arts Standards, and is available in purely digital, or hybrid form.