Summer School Curriculum: Reading, Math, and ​Intervention Programs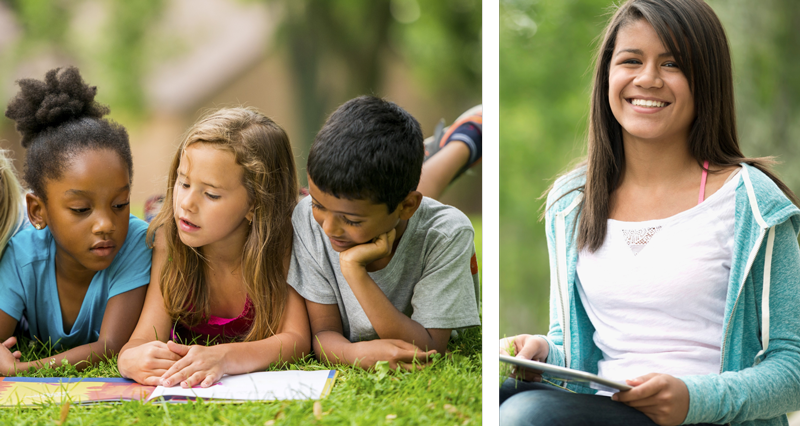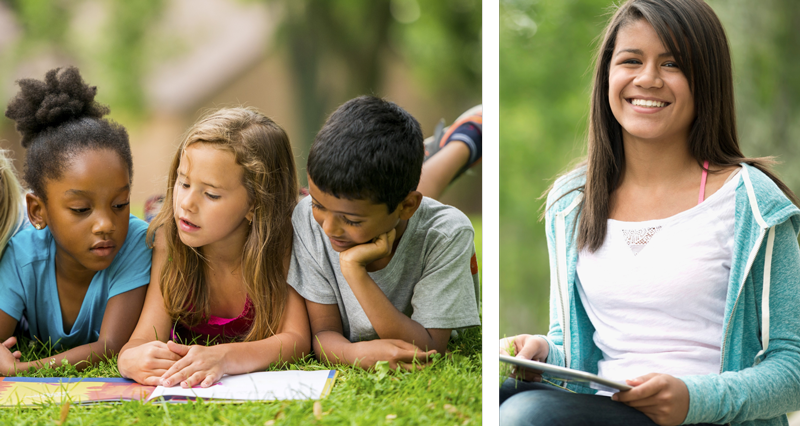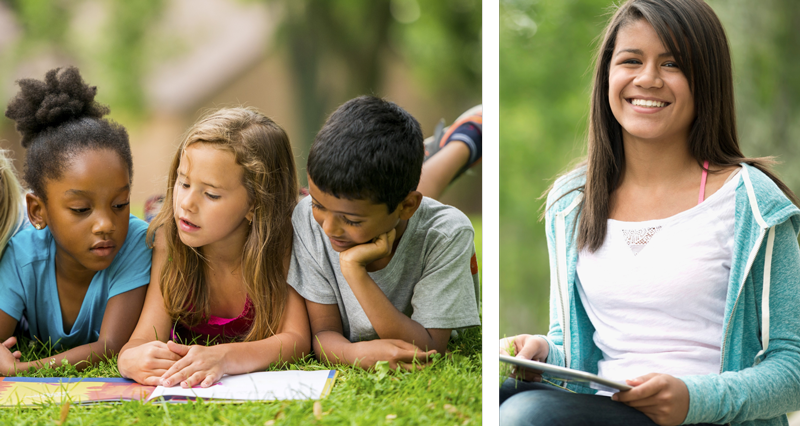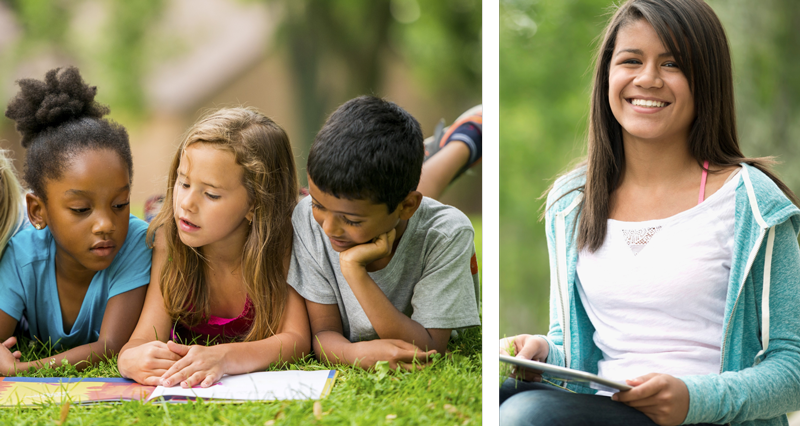 Summer School Curriculum Timed Just Right for the Short Sprints of Summer Classes​​

Provide real-world applications that keep students engaged and make learning fun with summer school reading and summer school math curriculum from McGraw Hill. Teachers have access to robust lessons and assessment planning tools that help maximize their time. These summer school solutions are easy to teach, effective, and designed to accelerate students. Let us customize a solution for you, or create bundles to meet your unique needs!​
Summer Reading and Language Arts Intervention Programs
NOTE: This symbol denotes that remote learning is available with the program.
Program

Grades

Instructional Focus

K–12

Newly Revised! SRA Reading Laboratory®: A Proven K–12 Leveled Reading Program Instilling Confidence in Learners for More Than 60 Years.

With an easy-to-use box of self-guided and wide-range leveled selections for a given classroom, SRA Reading Laboratory lets you develop confident, independent readers through personalized K–12 reading content that ensures each student is working at the appropriate level and moving ahead at his or her own pace.

PreK–1

SRA Phonemic Awareness contains 110 15-minute lessons featuring activities that follow the developmental sequence for teaching all levels of phonological awareness. Use Phonemic Awareness to establish the early framework necessary for Pre-K to Grade 1 students to progress into fluent and confident readers.

PreK–1

Language for Learning provides young learners with the knowledge and understanding of language they need to achieve proficiency and reading comprehension. This oral language program teaches the words, concepts, and statements important to oral and written language, and helps extend this knowledge to other areas of development.

Language for Learning gives early students and ELL learners the essential tools and understanding to foster continued educational success!

K–2

SRA Early Interventions in Reading identifies at-risk children and provides the critical content and clear instruction needed to transform a struggling reader into a skilled reader. Through daily, explicit, and systematic instruction, the program addresses the needs of children who are not making adequate progress.

Each integrated lesson works to build student mastery of essential skills through activities aligned along five central content strands: Phonemic Awareness, Letter-Sound Correspondences, Word Recognition and Spelling, Fluency, and Comprehension Strategies.

K–2

Intervenciones tempranas de la lectura provides an efficient framework for teaching students to read. Rather than being taught in isolation, one skill at time, multiple strands are taught in unison on a daily basis, and each strand is tightly sequenced with the text. The design adds an element of relevancy that increases the effectiveness of the instruction.

Students begin with: alphabetic principal, reading connected text, reading for meaning. Later, students focus on decoding multisyllabic words, fluency, and comprehension skills.

3–12

Corrective Reading provides intensive accelerated Direct Instruction reading intervention for students in Grades 3–Adult. The program delivers tightly sequenced, carefully planned lessons that give struggling students the structure and practice necessary to become skilled, fluent readers and better learners.

4–12

Written for students in Grades 4–Adult, this supplemental reading intervention program requires only 25 minutes, 3 days per week, to dramatically improve students' ability to understand what they read.

Reading Success teaches students to comprehend by teaching them explicit comprehension strategies that can be applied to any reading task and is designed to help students transfer this knowledge to improve their performance on national and state assessments.

2–8

Redbird Language Arts & Writing leverages a student-centered personalized learning model to get students writing more. It offers immediate, error-specific feedback so students can continuously revise, improve, and strengthen their foundational writing skills without requiring teachers to grade more.


Foundational Skills Kits

K–3

Foundational Skills Kits Foundational skills are critical as they lay the groundwork for academic and overall future success. They provide research-based instruction and classroom-tested tools to help every student master these essential skills. Please speak to your sales rep for a summer school pacing plan.


Word Analysis Kit

4–5

The Word Analysis Kit is designed to focus on skills relevant to grades four and five, featuring practice with manipulatives and print for phonemic awareness, phonics, comprehension, word analysis, vocabulary, and fluency.

This kit includes instructional tools such as updated Sound/Spelling Cards, lesson cards for five areas of reading, word part cubes, and an intervention kit. Please speak to your sales rep for a summer school pacing plan.
Summer Math Intervention Programs
NOTE: This symbol denotes that remote learning is available with the program.
Program

Grades

Instructional Focus

PreK–8

Number Worlds® is a highly-engaging, research-proven, teacher-led math intervention program that was built on rigorous state standards to bring math-challenged PreK–8 students up to grade level with Real World Applications.

Number Worlds helps struggling learners in Response to Intervention Tiers 2 and 3 achieve math success and quickly brings them up to grade level by intensively targeting the most important standards with projects, games, activities, and digital resources.

K–8

Arrive Math™ Booster is a supplemental math program that offers targeted support through teacherled, independent, and small group activities, designed to integrate into and enhance a full range of implementation models.

Arrive Math Booster makes it easy for you to find the targeted resources you need to address every skill covered in the mathematics standards and make a plan that is just right for your classroom.

K–8

The Arrive Math™ Core Booster Games Kit is a key component to nurturing a lifelong love of math by helping students apply the concepts they are learning in the classroom to real-world situations.

The Arrive Math Core Booster Games Kit offers engaging, out-of-the-box games that align with kindergarten through eighth-grade content standards. These board games provide hands-on, collaborative game play, ongoing fluency practice, and opportunities for mathematical discourse.

K–7

Developed in collaboration with Stanford University, Redbird Mathematics meets learners where they are, enabling them to understand, apply, and create at their level. Redbird Mathematics combines a proven blend of instruction, interactive practice, and realworld STEM applications to help students attain a deep conceptual understanding of math.

The Redbird adaptive learning model allows each student to develop algebra readiness skills at their personal level and pace, ensuring students are engaging in productive struggle and accelerating learning forward.

3–12

Teach Math the way students learn with ALEKS®- a truly personalized, online, data-driven instructional math solution for grades 3–12, providing educators with a research-based, differentiated math curriculum that ensures success for every math student.

ALEKS uses artificial intelligence to identify and provide instruction on the topics each student is most ready to learn. It's an approach that has proven to create math confidence and measurable success for over 20 years.

3–12

Corrective Mathematics is a highly focused, intervention program for students in Grades 3–12 consisting of seven modules that offer quick, targeted intervention to build understanding of:


Addition
Subtraction
Multiplication
Division
Basic Fractions
Fractions, Decimals, and Percents
Ratios and Equations


By focusing on core content and breaking this content into a series of small conceptual steps and embedded skills, Corrective Mathematics enables you to teach mathematics skills, rules, and strategies efficiently and effectively. It ensures that students will learn to work mathematics problems accurately and confidently. The series is not intended to serve as a fixed course of study. Instead it is used to support a high-quality core mathematics program. A placement test provides a plan that identifies which modules need to be covered.