McGraw Hill United States
Government & Civics
Overview of United States Government & Civics
United States Government & Civics features a strong emphasis on critical thinking, primary and secondary source work, and the development of essential skills needed for college, career, and civic life. This practical, interactive curriculum encourages active citizenship, civic engagement, and civil discourse while challenging students' preconceived notions.
Building Real-World Skills
Challenge preconceived notions and engage in civil discourse with activities including:
Debates.
Deliberations.
Supreme Court Cases.
Government in Your Community.
Civic Participation.
Participating in your government, and more.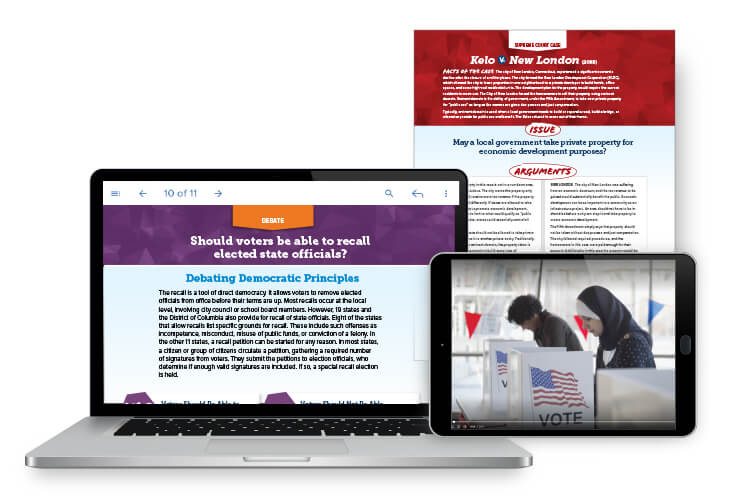 Components
Choose between a variety of learning resources to engage your students in thought-provoking and personalized learning opportunities. Teacher and Student Edition come in both print and digital form.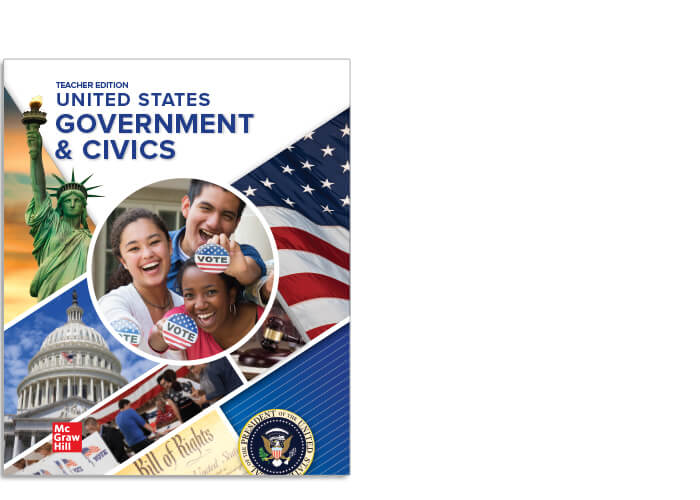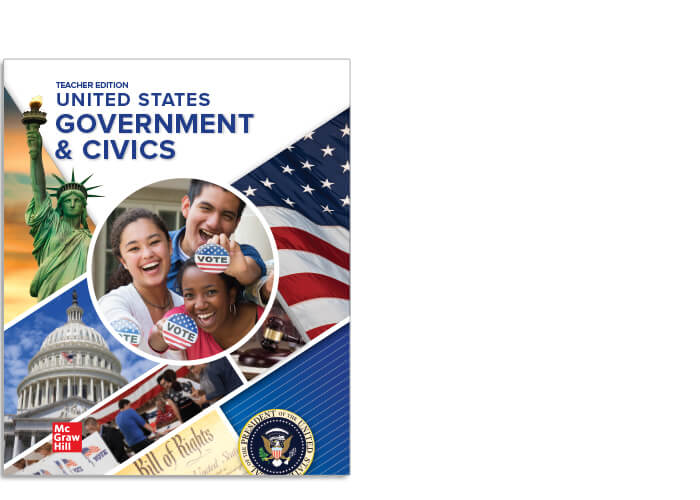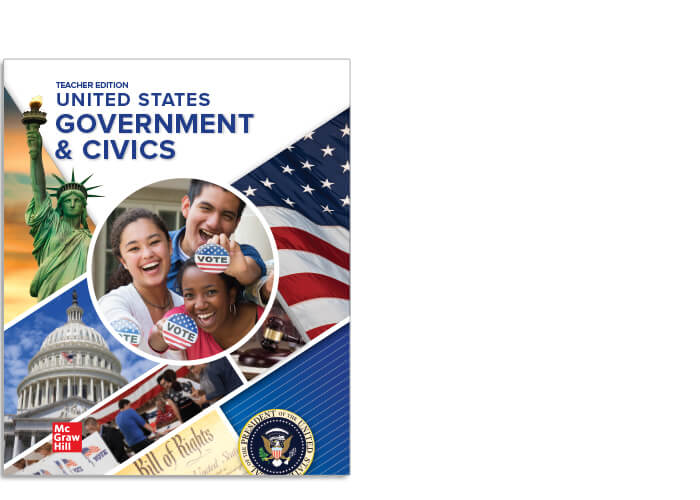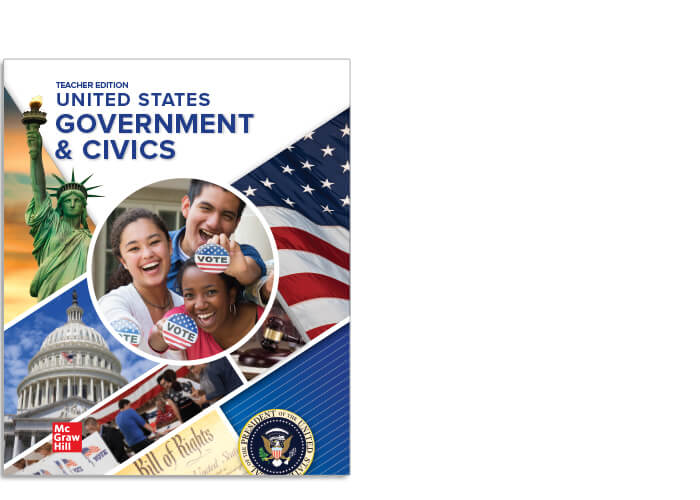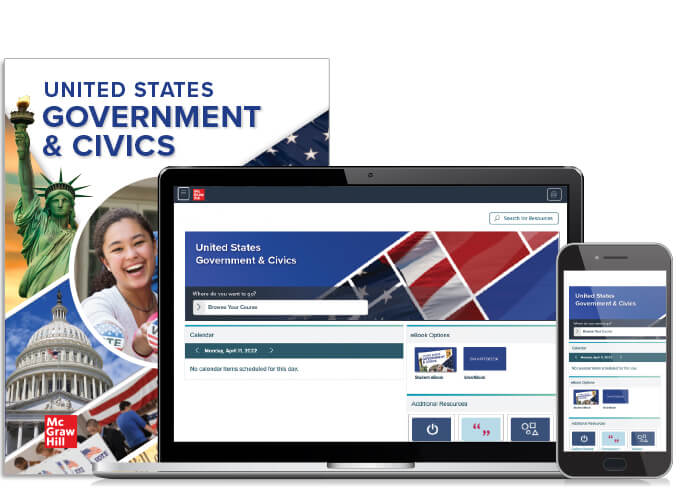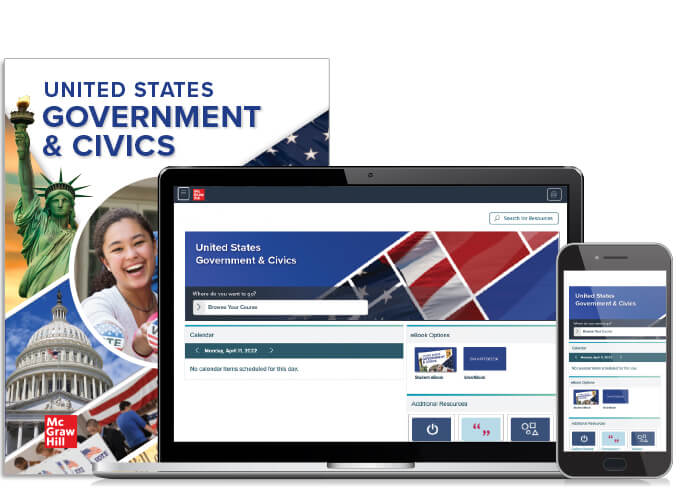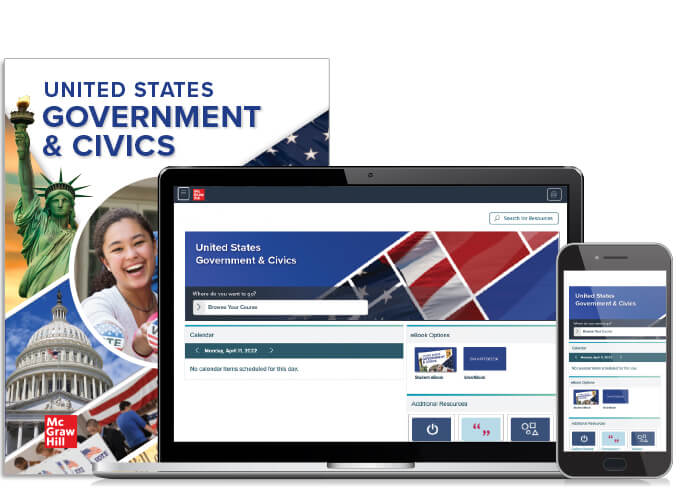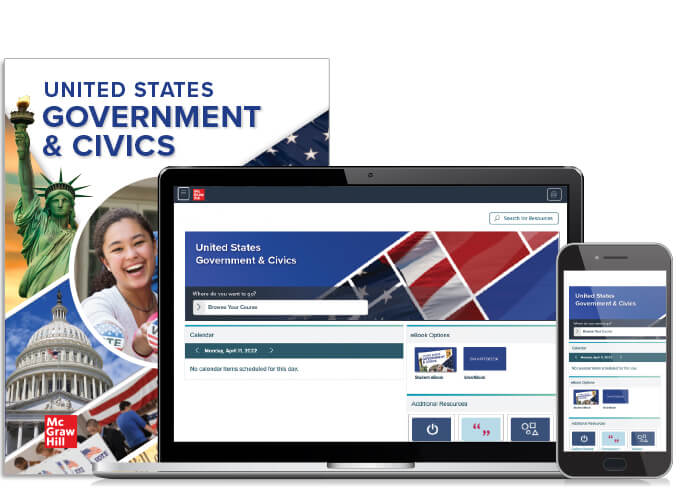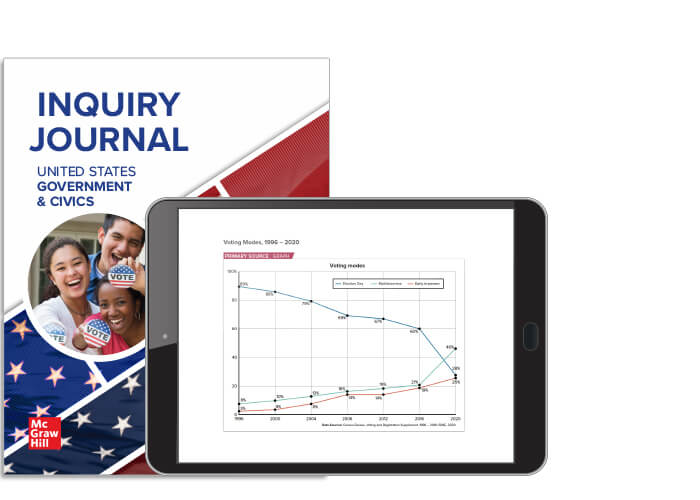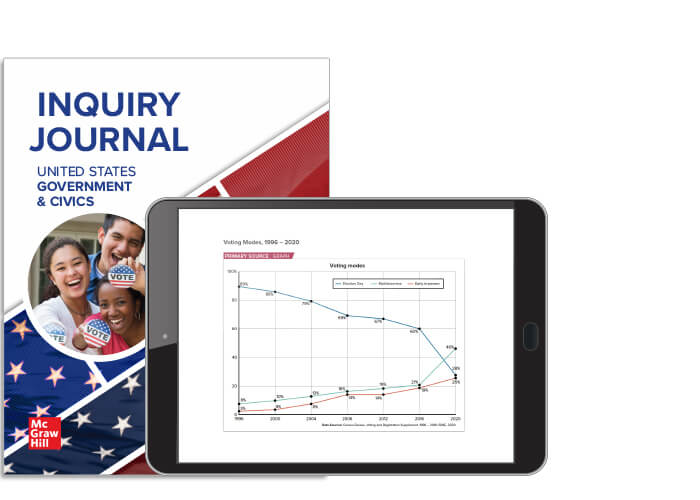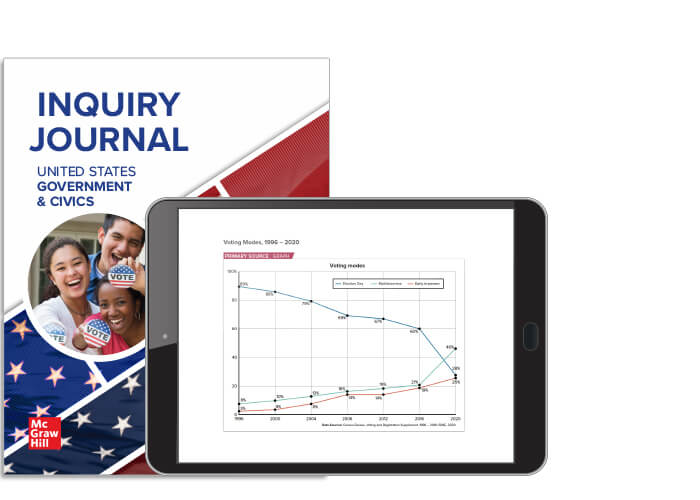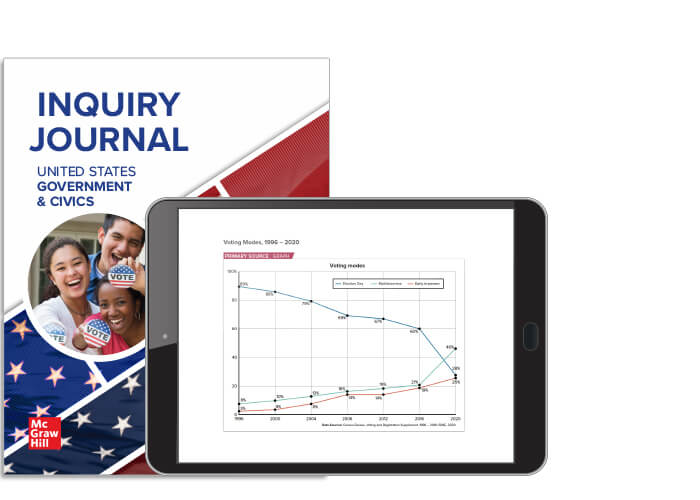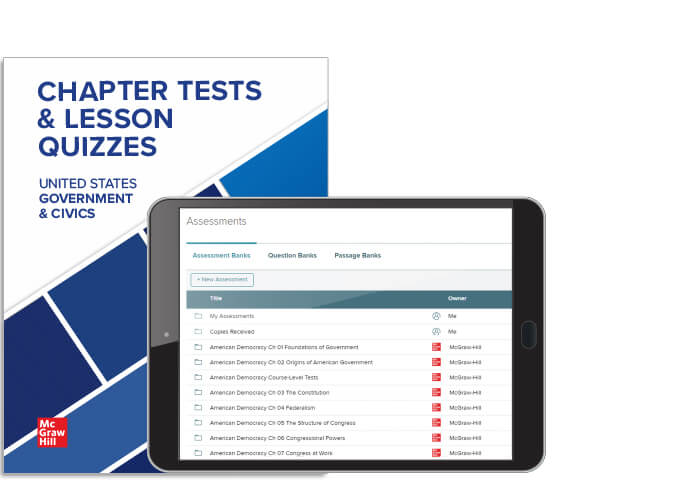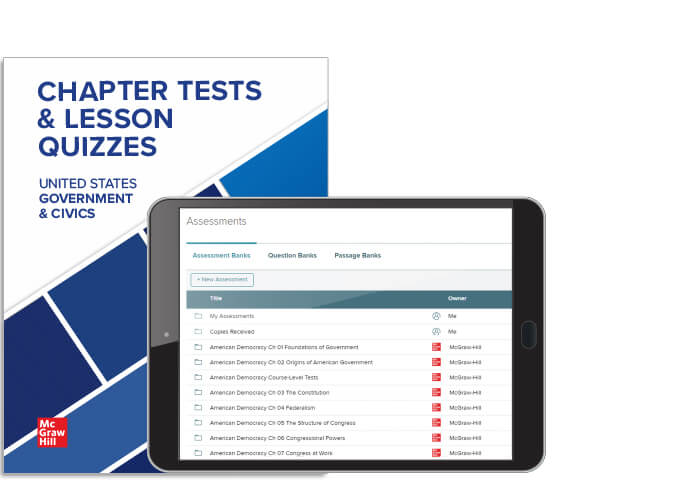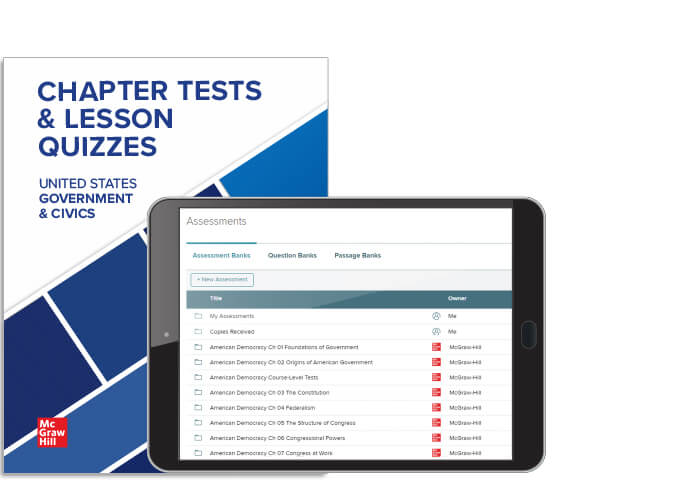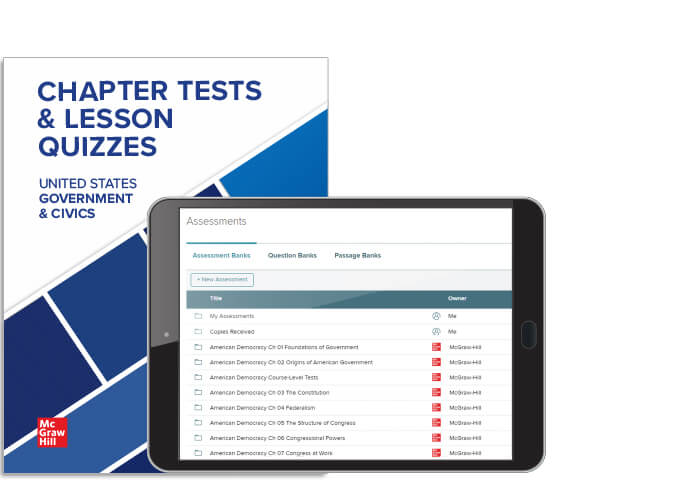 Chapter Tests & Lesson Quizzes
Want a Personalized Demo?