Personalized Solutions

The High School Math Series makes classroom differentiation and targeted instruction easier and more efficient. Innovative adaptive and personalized learning solutions allow you to fine-tune your instruction based on real-time data snapshots from student and classroom levels.
ALEKS®

This adaptive technology powered by artificial intelligence, identifies which topics students are ready to learn. Immediate feedback, through dynamic student reports, identifies knowledge gaps for targeted instruction. With ALEKS® available as an integrated solution in the High School Math Series, you have a complete curriculum that it is differentiated for each student.


Free Trial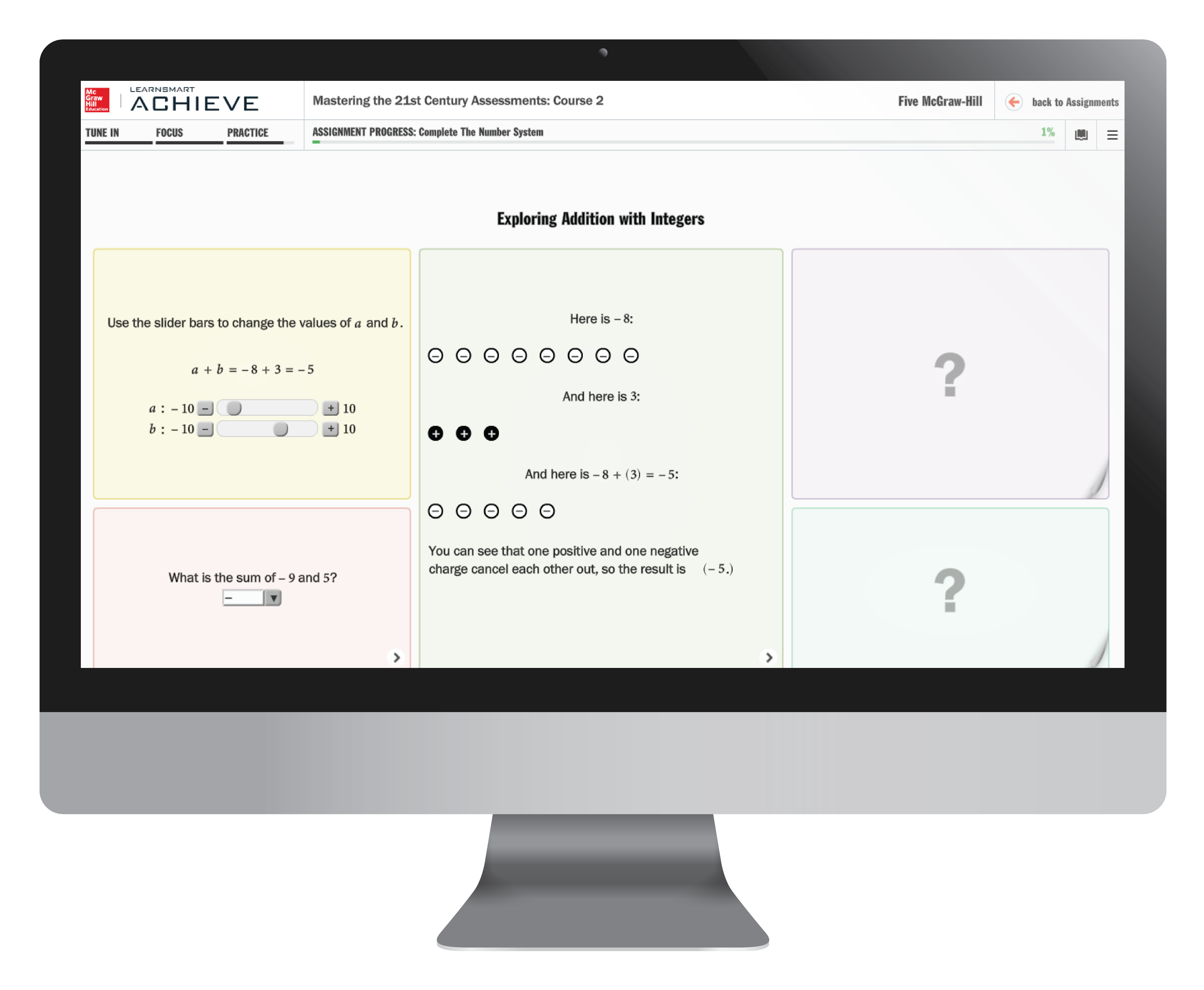 LearnSmart®

LearnSmart ® is an adaptive, online program that covers math topics students are likely to encounter on high-stakes, 21st century assessments.
The program's adaptive technology assesses each student's understanding of math concepts to create an individualized learning roadmap. A learning cycle of study, practice, and assess is then continually applied, adapting the instruction until topic mastery is reached.
LearnSmart supports improved student achievement by:
Identifying and closing knowledge gaps on crucial math topics
Improving knowledge retention for better performance on high-stakes tests
Mapping out your year-end test prep plan
Providing detailed reporting on student and class progress


Download Flyer
eAssessment

Our digital, customizable assessment tool helps you create individualized tests and quizzes at student and classroom levels. The collected data provides a quick analysis and immediate response to each student's proficiency level to target differentiation and keep students on track. Assignments can also be printed for students with IEPs.


Learn More
Differentiation

Leveled exercise sets, Chapter Projects, Application and Practice Worksheets, and Higher Order Thinking (H.O.T.) Problems provide flexibility in addressing every student's personalized learning needs from remediation to acceleration in one easy-to-use location.


30-Day Trial
Coming Soon