SCOREboard is the first Advanced Placement® Exam Preparation solution that truly adapts to each student's learning needs.
SCOREboard uses adaptive learning technology to review content knowledge and identify gaps in student learning. Research shows that students overcome these gaps best when immediate instructional support is given. Therefore, SCOREboard provides targeted learning resources to re‐teach and clarify difficult concepts at point of need.
After students show mastery during the adaptive content review, SCOREboard provides a true AP® Exam experience with four complete practice tests that match the question type, format, and style of the actual AP Exams.
With SCOREboard, students learn at their own pace and set their own study schedules, while a comprehensive reporting system provides actionable feedback to both students and teachers.
FLEXIBLE
AP exam preparation is available anytime, anywhere, and students are empowered to work at their own pace by customizing their study schedules. Multiple learning paths offer a flexible approach to AP content mastery.
ADAPTIVE
Adaptive practice questions help assess a student's understanding, while targeted learning resources provide remediation to ensure comprehension of key AP content.
COMPLETE AP PRACTICE EXAMS
SCOREboard provides students with a practical AP test‐taking experience. Auto‐graded multiple choice questions offer students immediate feedback and results, and detailed scoring rubrics are available for Free Response Questions.
COMPREHENSIVE REPORTS
Comprehensive reports offer students and teachers valuable data insight. Students can view topic scores, frequently missed questions, challenging learning objectives, self‐assessment results, and more. Teachers have access to robust reporting tools to easily gauge individual and class performance and identify at‐risk students.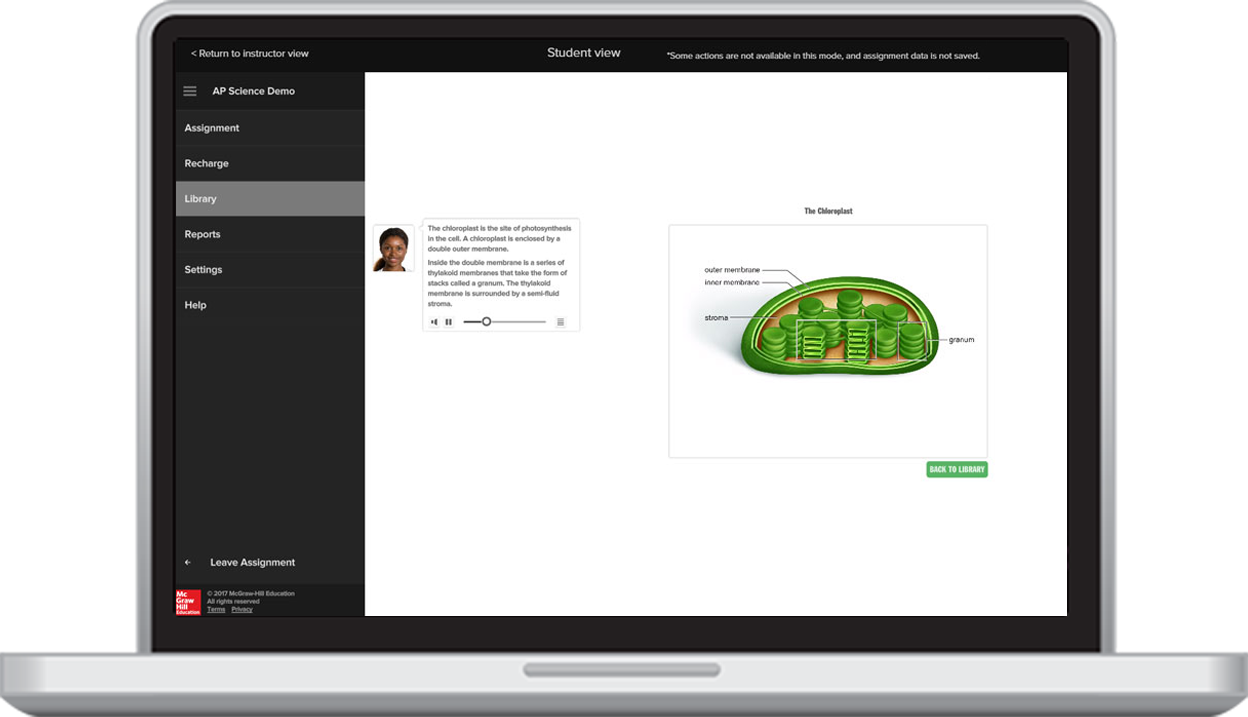 AP®, Advanced Placement®, and Advanced Placement Program® are trademarks registered and/or owned by the College Board, which was not involved in the production of, and does not endorse, these products.