Find Out How to Reduce Learning Loss Through Course Design
---
Columbus State Community College is using course design to reduce learning loss—and it's working. After conducting extensive research and analyzing data, they redesigned their developmental courses to combat low graduation, completion, and return rates. Learn how they successfully closed a 12-point achievement gap and changed the landscape of learning for underprivileged students in this case study.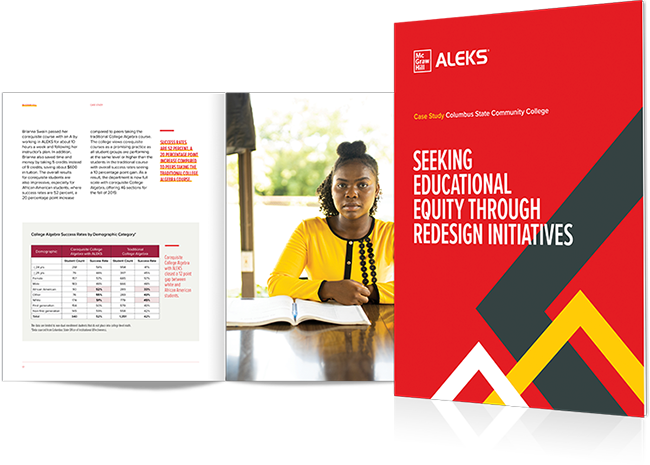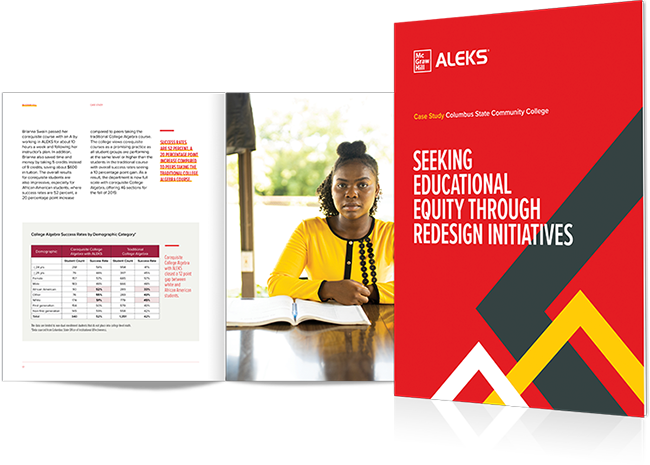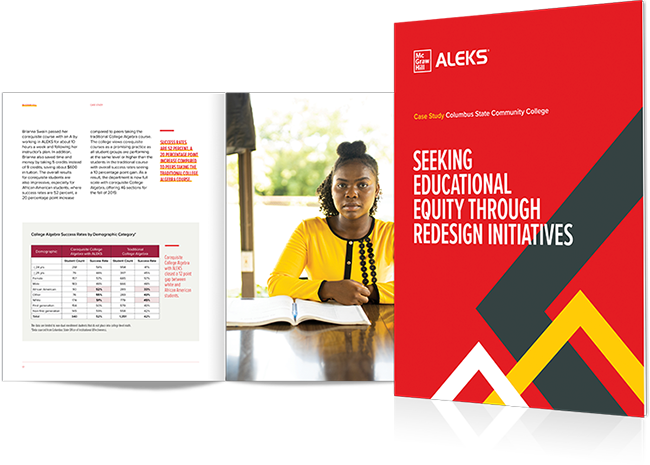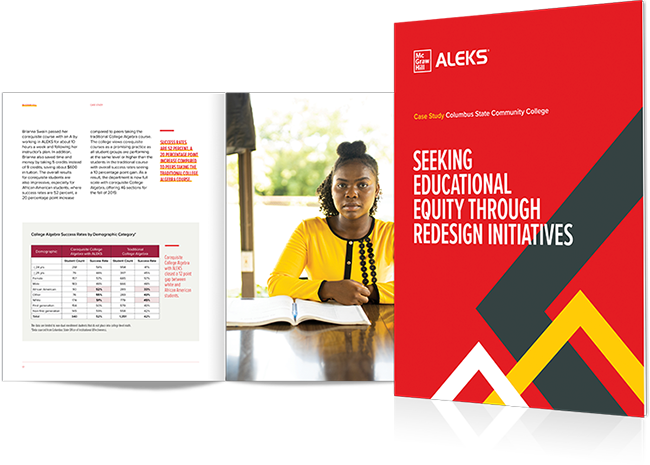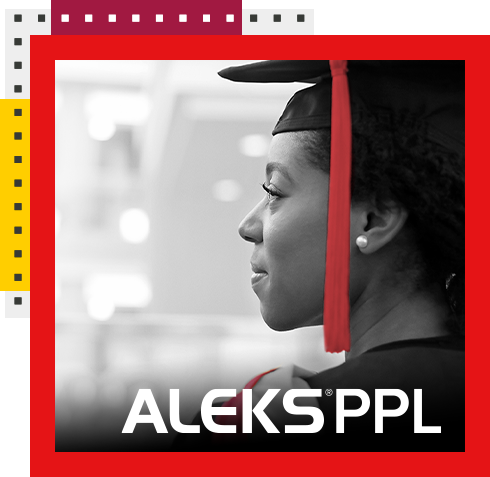 ALEKS Placement, Preparation and Learning
---
Success in college begins with appropriate course placement. A student's first math course is critical to that success. ALEKS PPL accurately measures a student's math foundation and creates a personalized learning module to review and refresh lost knowledge, allowing the student to be placed in the right course.
Questions? We Are Here to Help!
---
Reach out to speak to an expert now.