PreK–Kindergarten Programs
Thank you for exploring our PreK–Kindergarten programs.
Our PreK–Kindergarten programs are designed to build a strong foundation for early learners, ages three to five. You'll find a selection of highlighted kits and components from each program below.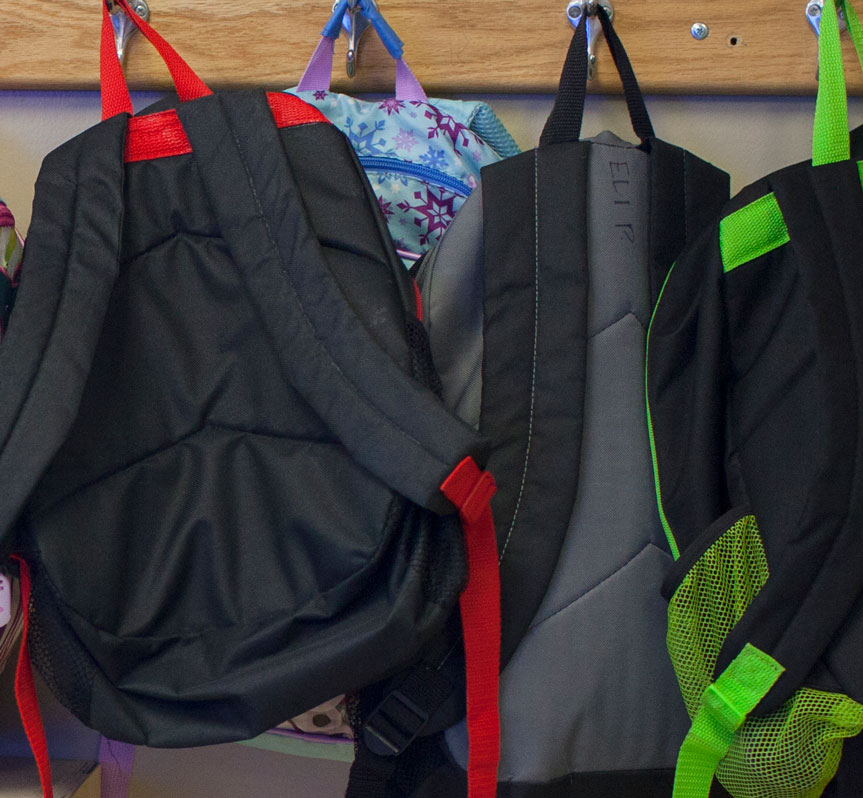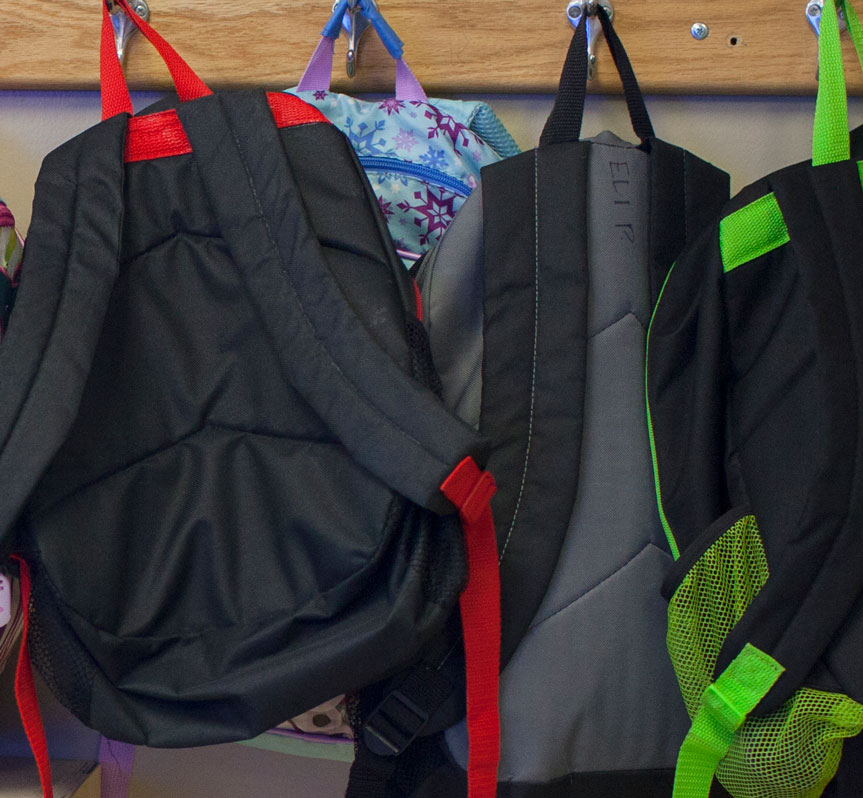 ELA Program Kits & Components
Wonders
A comprehensive set of connected resources that enables educators to adapt instruction with confidence as students grow. Our focus on teaching the whole child—and every child—prepares students to be lifelong learners and critical thinkers.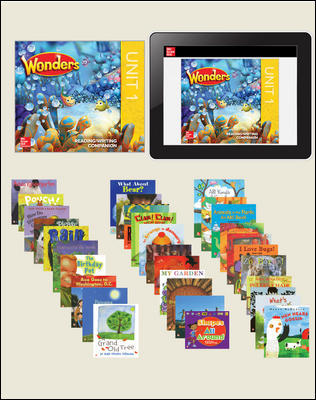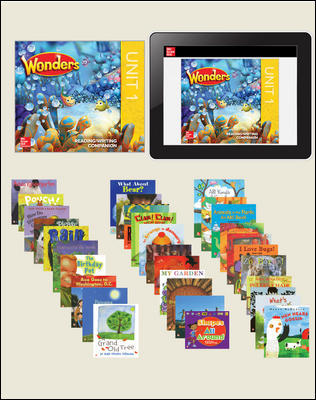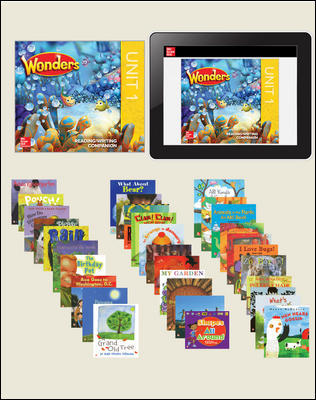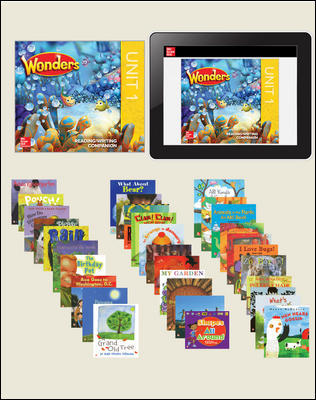 Wonders Grade K system
6-year subscription
Grade K | 9780076992690
Reading/Writing Companion Consumable Student editions (22)
Literature Big Books (32 titles, 1 ea.)
Teacher's Edition Package (5 volumes, 1 ea.),
Decodable Readers (11 volumes, 1 ea.)
Leveled Readers (30 titles, 6 ea.)
BLM Practice Book
Language Transfer Handbook
Instructional Routine Handbook
Assessment books (Unit, Benchmark, and Placement and Diagnostic)
Large Sound-Spelling Cards
Interactive Read Aloud Cards
High Frequency Word Cards
Photo Cards
Reading Response Boards (set of 6)
Teaching Posters
Visual Vocabulary Cards
World of Wonders
A literacy-based program that includes cross-curricular support for math, science, social studies, music, and social-emotional development. In every theme-based unit, students build familiarity with the essential pre-reading skills, background knowledge and classroom routines that will make them successful in future years.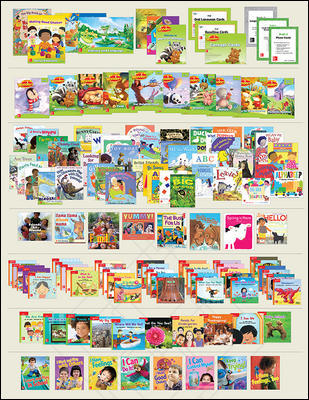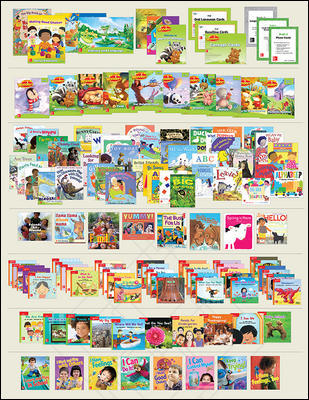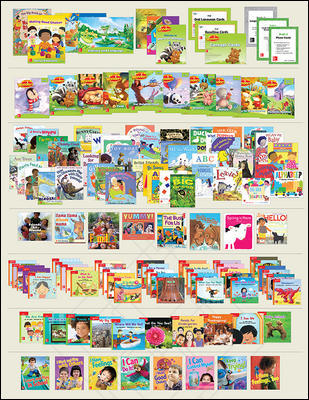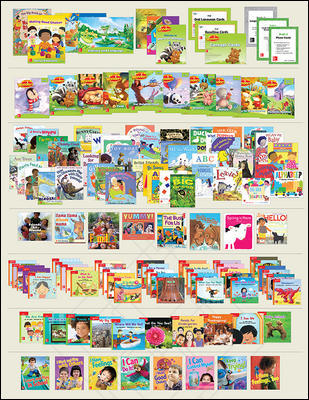 World of Wonders PreK System
6-year subscription
Grade PreK | 9780076792047
Teacher's Edition set
My Word Book student consumable (20 copies)
Trade Book set, Read Aloud Anthology
Retelling Cards
Literature Big Book set
6 sets of Little Readers
12 sets of Pattern Books
Social Emotional Big Books
Literacy and Language Flip Chart
Social Emotional Flip Chart
Assessment Mini Flip Chart
Oral Language Cards
Alphabet Cards
Letter Cards
Photo Cards
Concept Cards
Digital flip charts for Science and Social Studies
Teacher Workspace, 6-year subscription
Student Workspace, 6-year subscription (20 seats)
SRA Phonemic Awareness
A complete program for developing phonological and phonemic awareness. It establishes the early framework necessary to help pre-K to Grade 1 students progress into fluent and confident readers.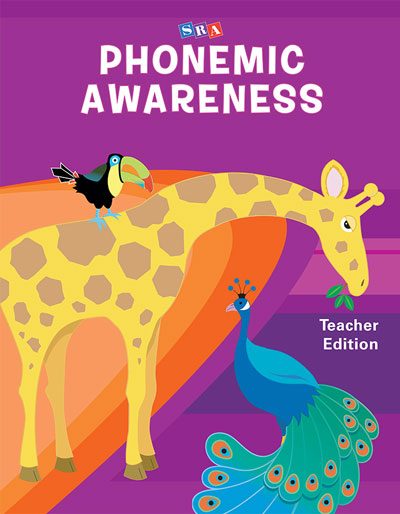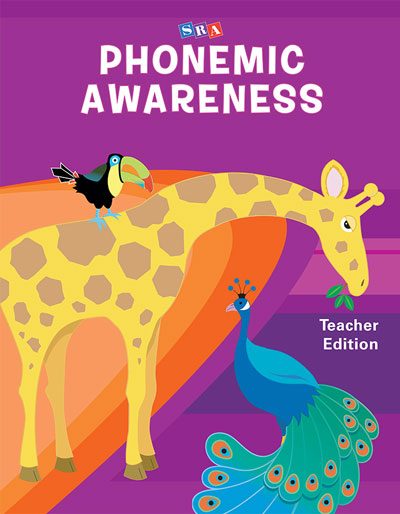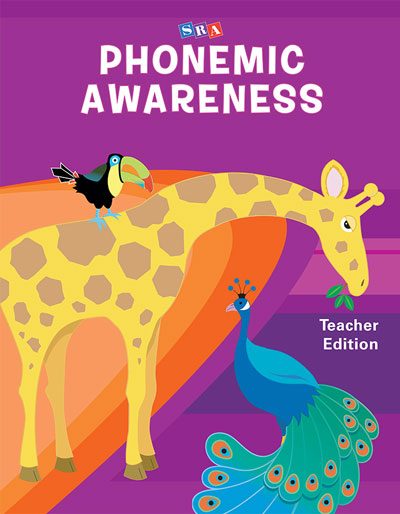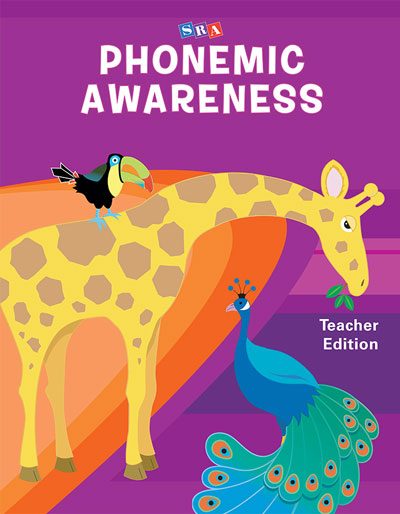 Phonemic Awareness
Teacher Edition
Grade PreK | 9780076094424
Contains 110 15-minute lessons featuring activities that follow the developmental sequence for teaching all levels of phonological awareness.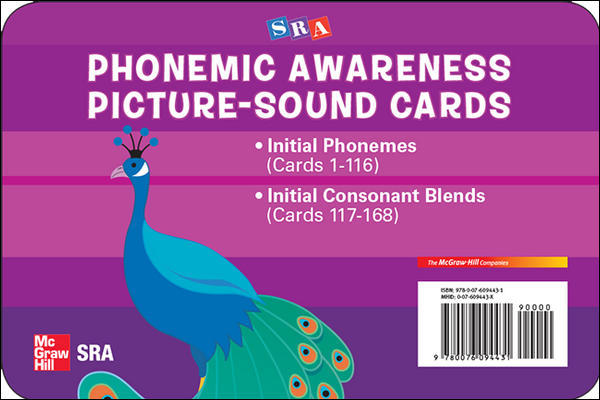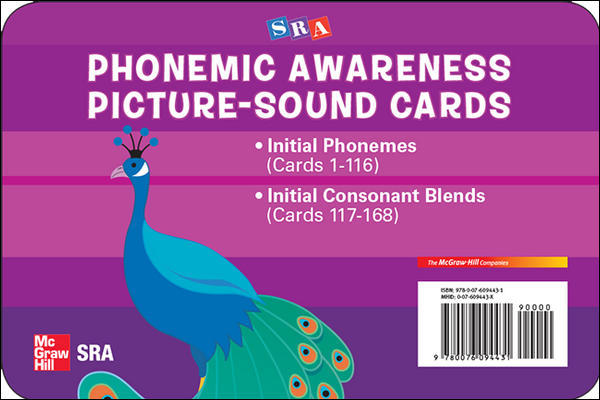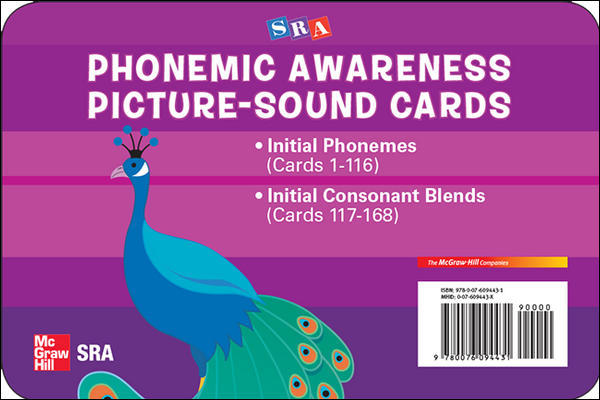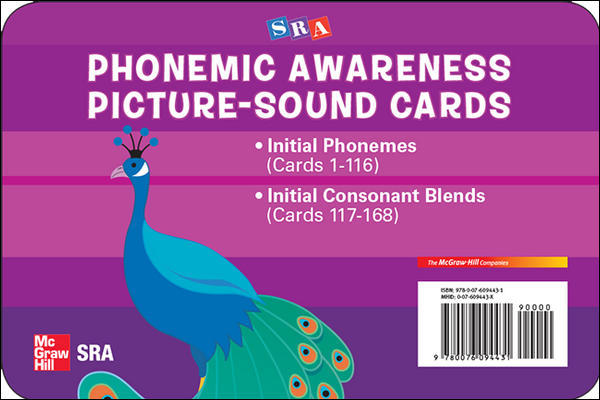 Phonemic Awareness
Picture/Sound Cards
Grade PreK–K | 9780076094431
Set Includes:
Initial Phonemes: Cards 1-116
Initial Consonant Blends: Cards 117-168
Language for Learning
This oral language program teaches children the words, concepts, and statements important to oral and written language and helps them extend this knowledge to other areas of development.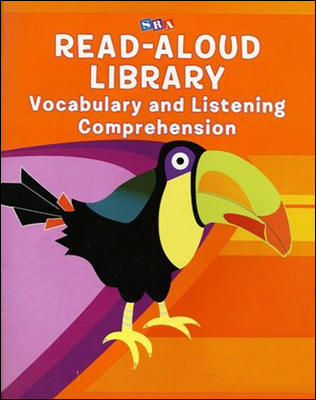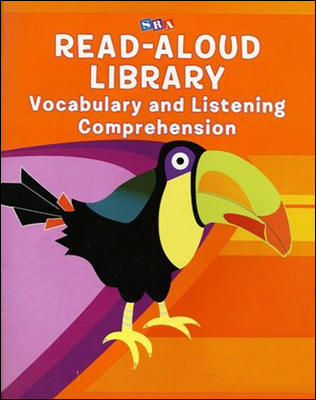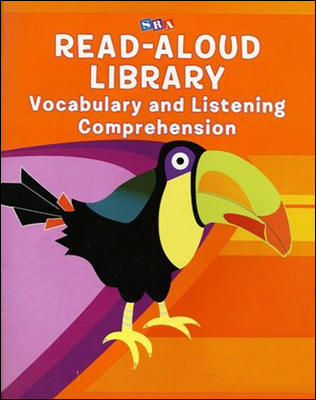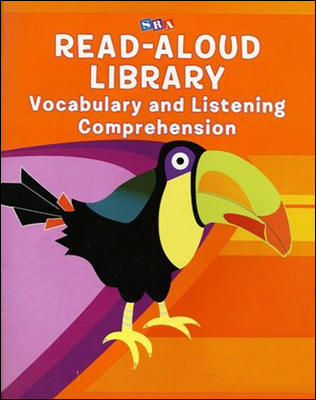 Language for Learning
Teacher Materials Kit
Grade PreK–2 | 9780076094271
Set includes:
Answer Key
Behavioral Objectives Booklet
Picture Book Assessment
Presentation Book A
Presentation Book B
Presentation Book C
Presentation Book D
Teacher Guide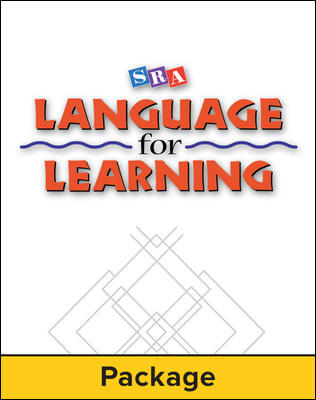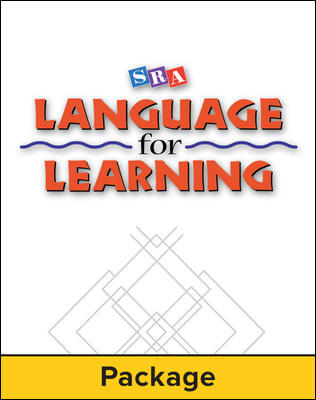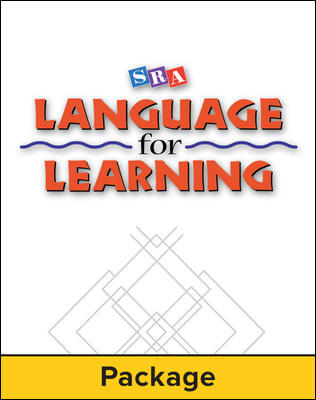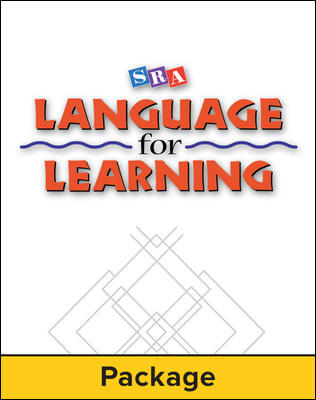 Language for Learning
Español to English Teachers Materials Kit
Grade PreK–2 | 9780076094356
Set Includes:
Español to English Presentation Book
Español to English Teacher Guide
Math Program Kits & Components
McGraw Hill My Math
McGraw Hill My Math is customizable to fit your teaching style. It challenges and engages your students as they build their skills to communicate mathematically.​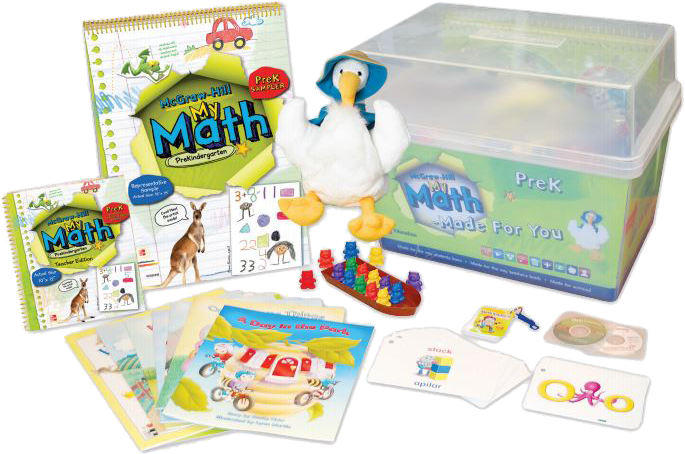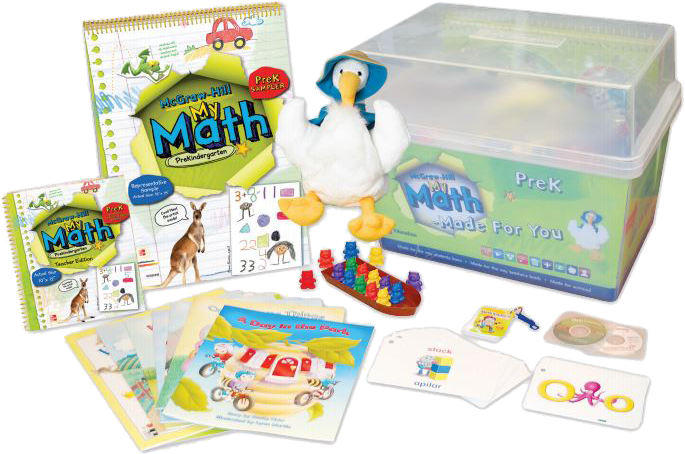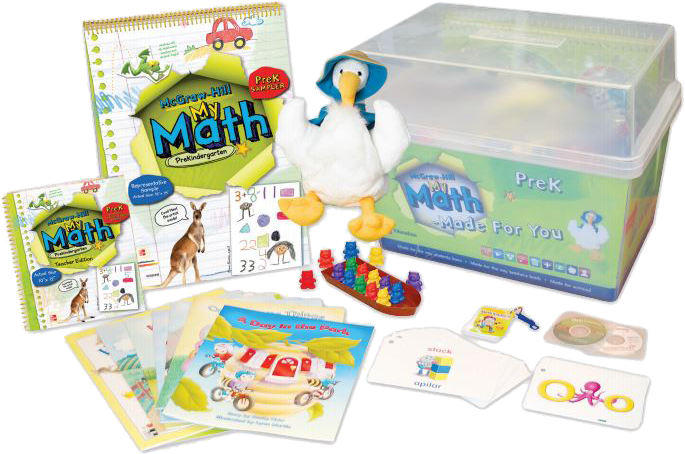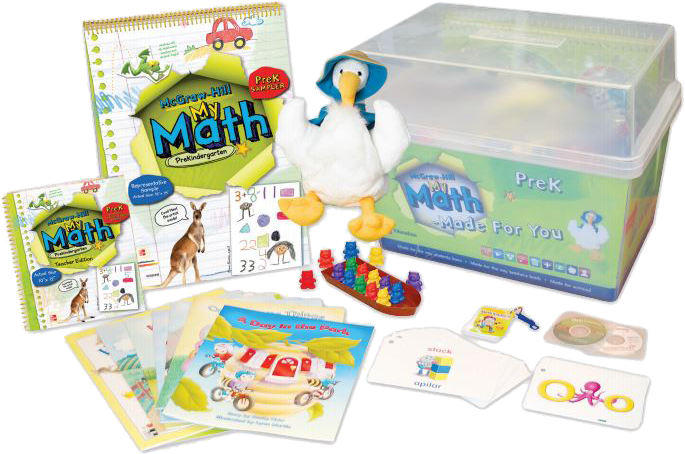 McGraw Hill My Math
PreK Learning System
Grade PreK | 9780021293056
Set includes:
A model for using literature to explore math concepts and skills.
Circle time and center activity suggestions.
A variety of hands-on experiences for conceptional development.
A variety of digital, online resources.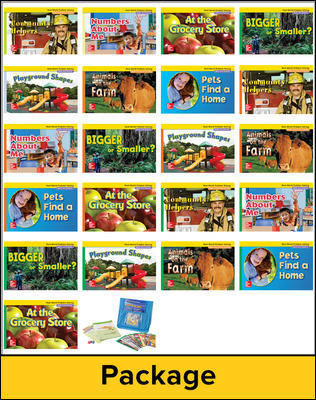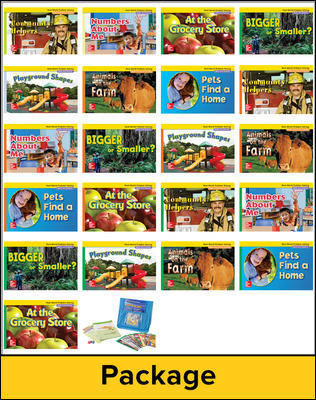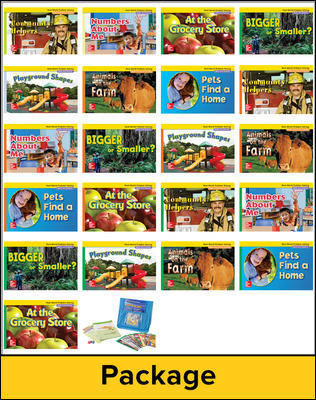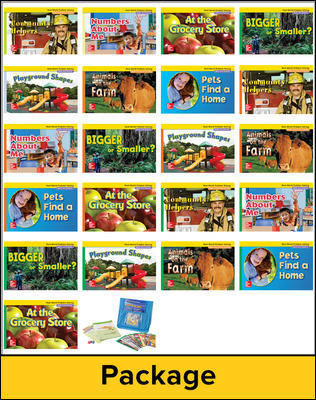 McGraw Hill My Math
Learning Station
Grade K | 9780021171590
Set includes:
Activities, games, and literature for independent practice and review.
Activities, games, and literature for small group practice and review.
Directions for differentiating instruction including Approaching, On-Level, and Beyond.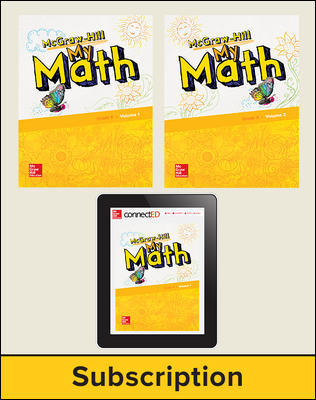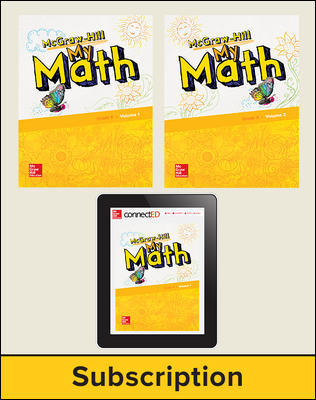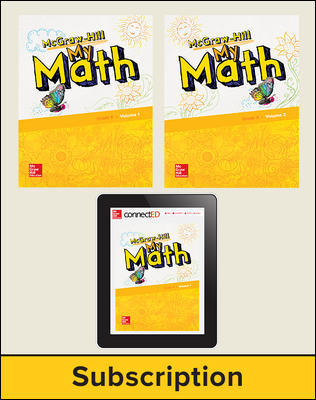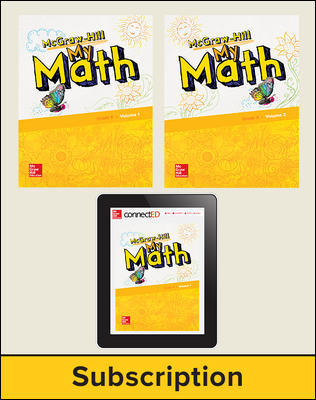 McGraw Hill My Math
Student Bundle 1-yr subscription
Grade K | 9780079063021
Helps students build conceptual understanding, application, and procedural skill and fluency.
Includes
Vocabulary support
Homework pages
Digital games
Geometer's Sketchpad® websketches
Real-world problem-solving
Fluency practice.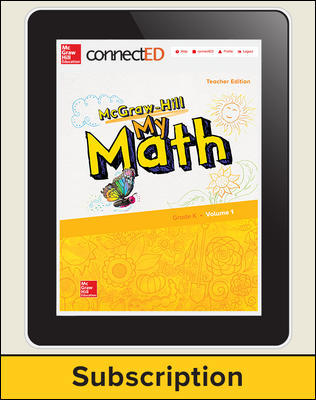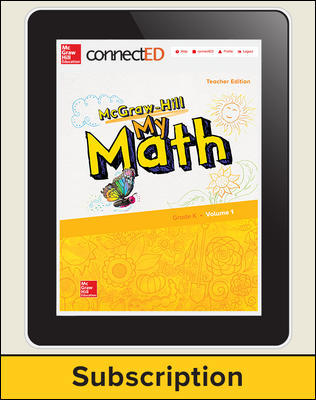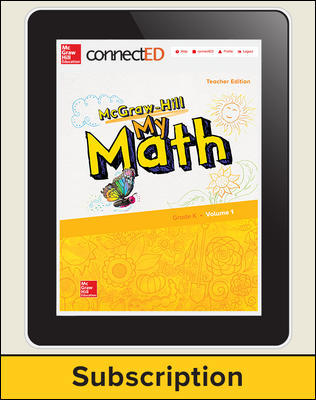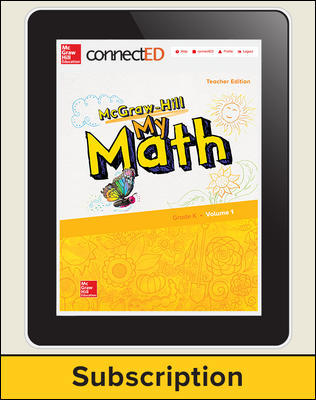 McGraw Hill My Math
Teacher Center 1-yr subscription
Grade K | 9780079061348
Offers easy access to all digital resources, including an online version of the Teacher Edition.
Includes:
Problem of the Day
Quick Check
English Language Learners Guide
Strategic Intervention Guide
Diagnostic and Placement Tests
Assessments
Everyday Mathematics 4
Everyday Mathematics is a research-based and proven program that gives all children the opportunity to succeed.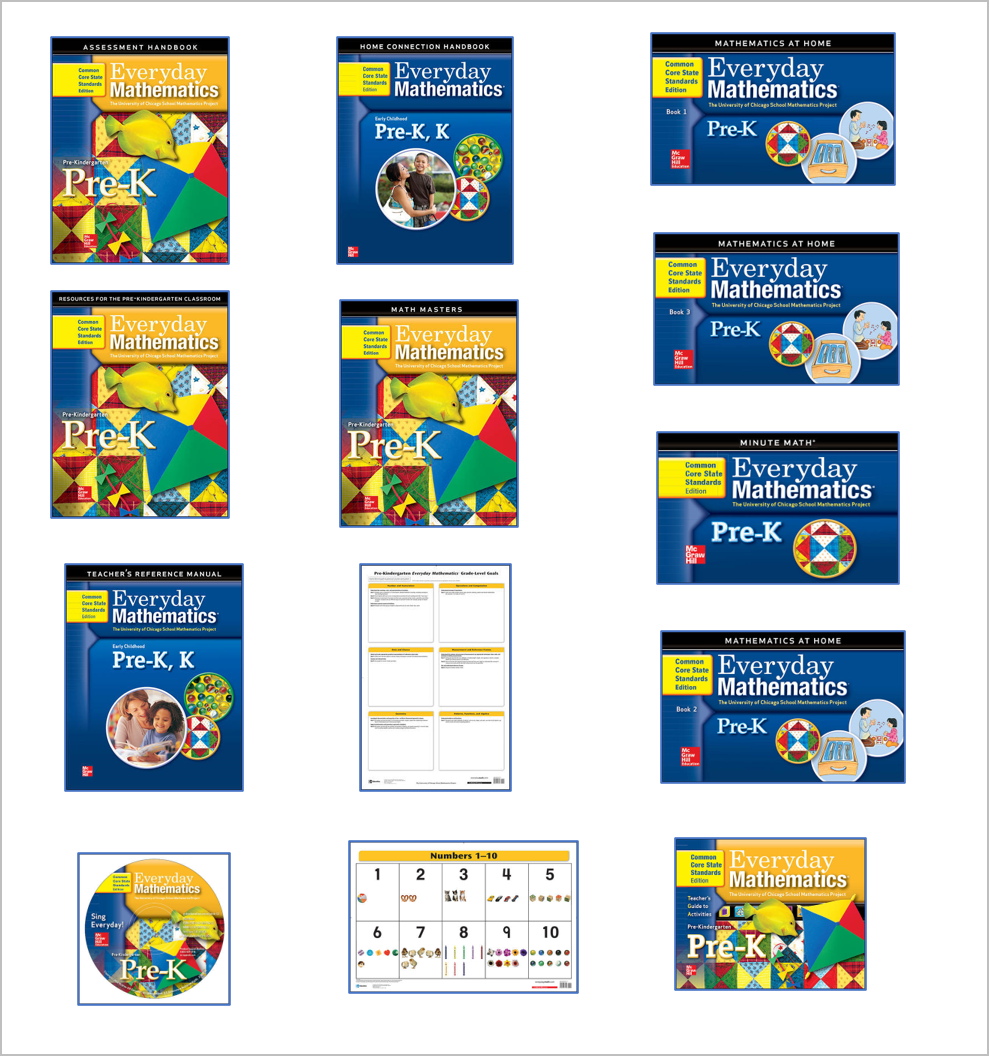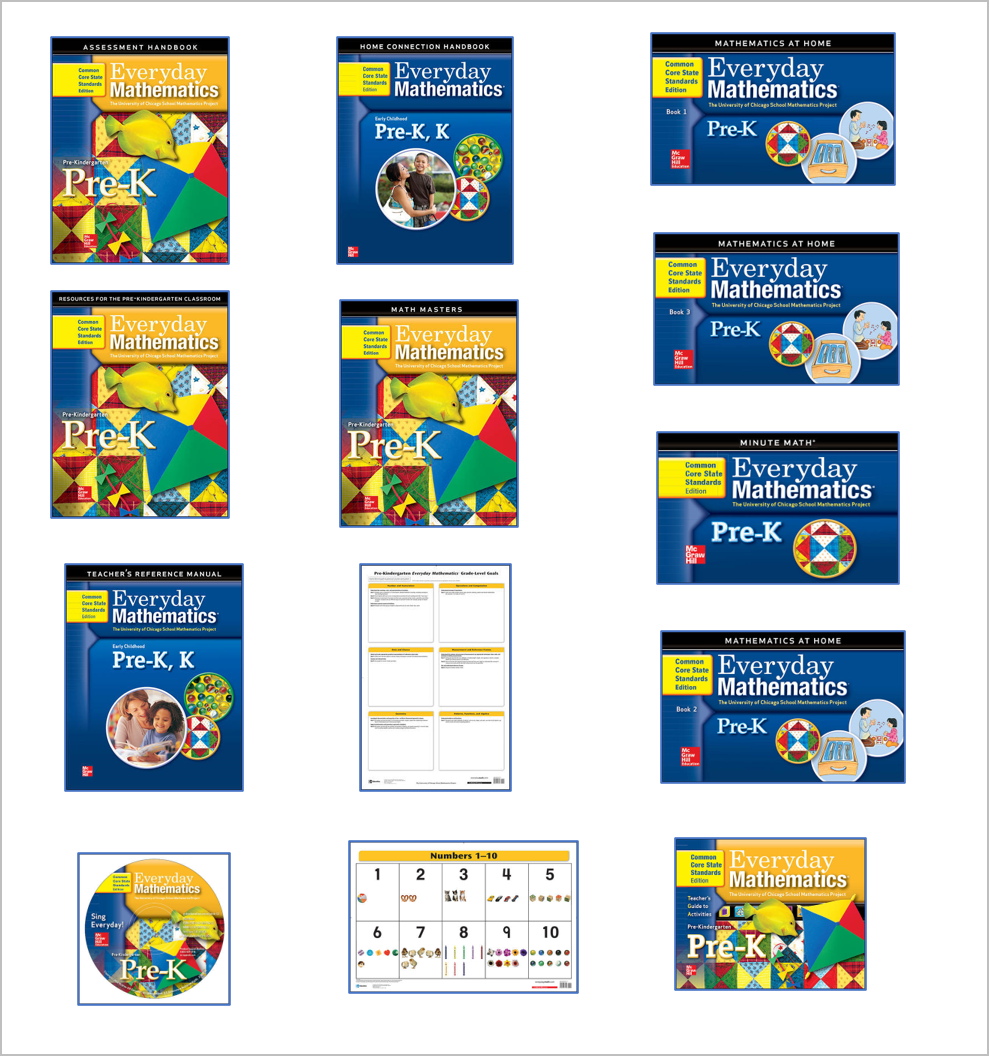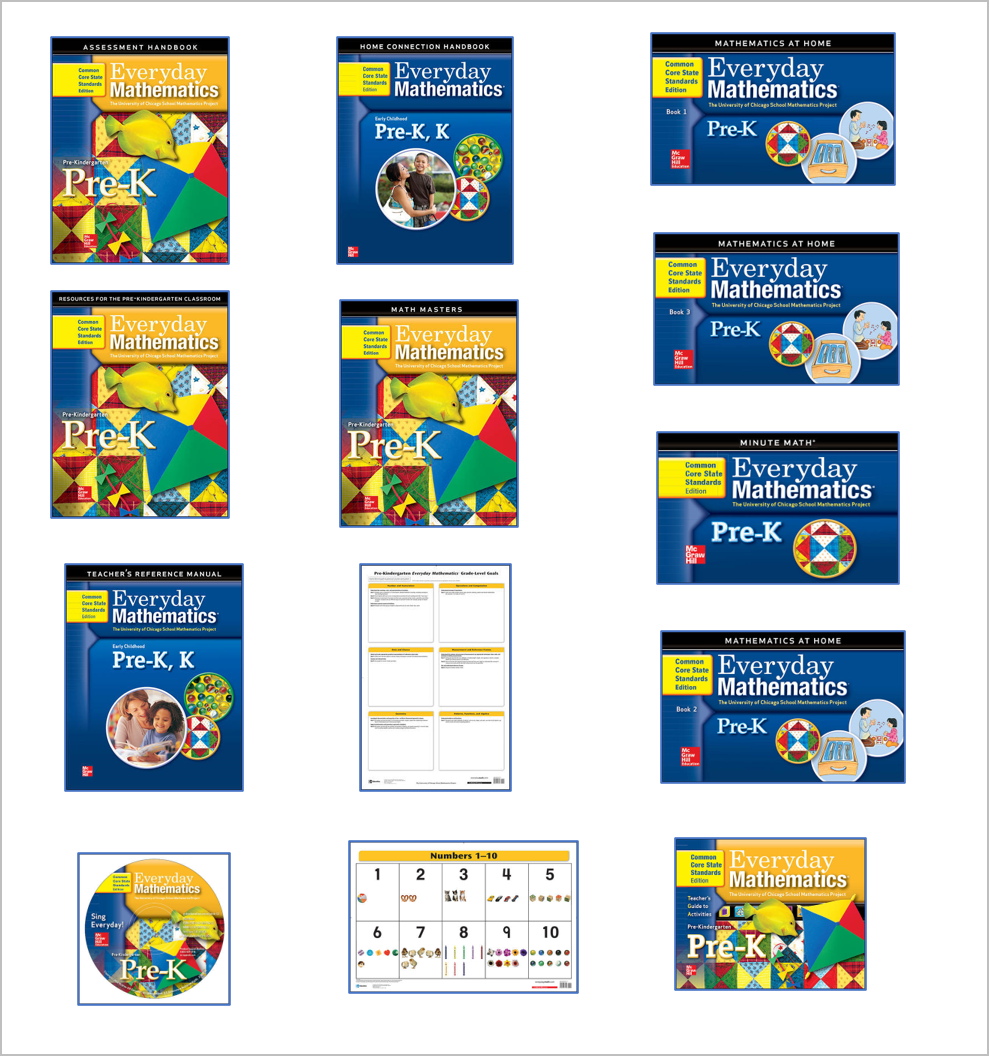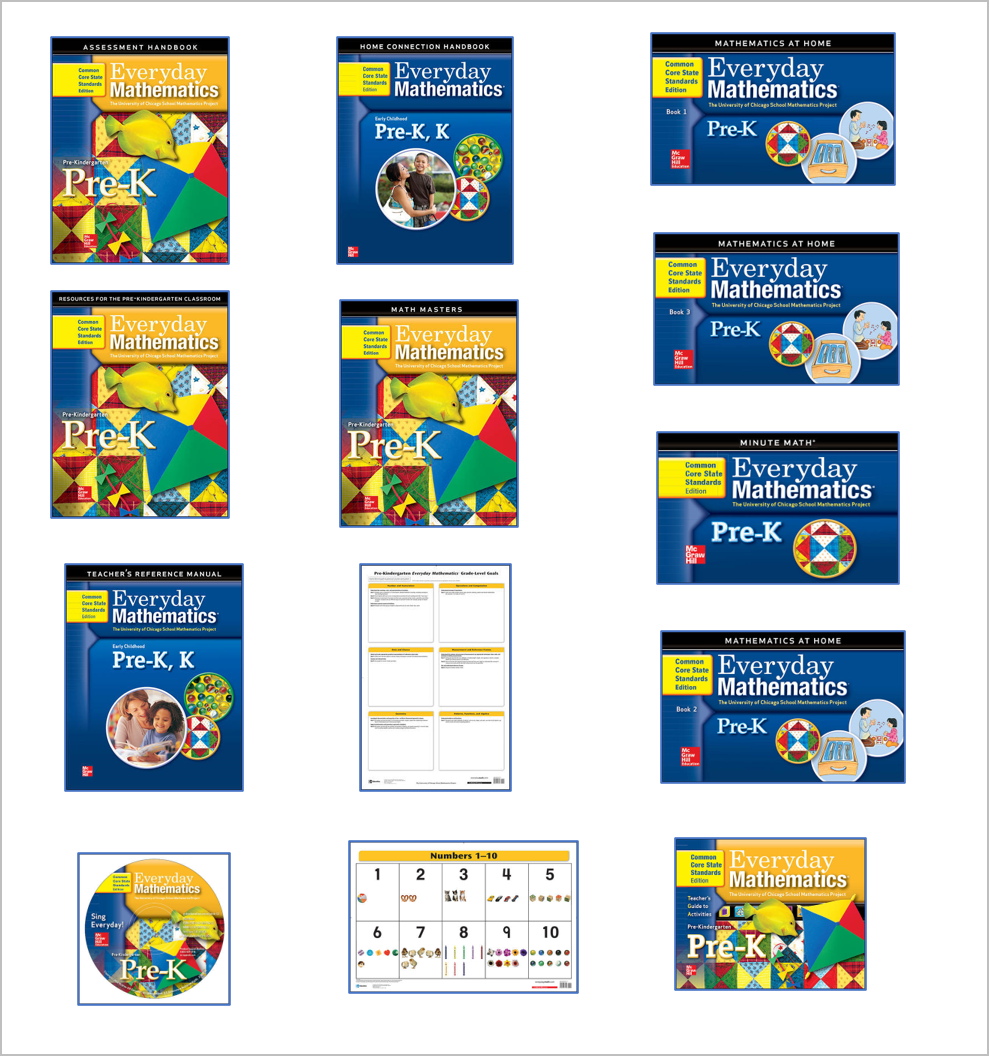 Everyday Mathematics
Classroom Package
Grade PreK | 9780076575084
Student Materials Set includes:
My First Math Book (Grade K consumable)
Mathematics at Home® (Grades PreK–K)
Home Links® (Grade K consumable)
Sing Everyday! Early Childhood Music CD (Grade PreK)
Teacher Resources set includes:
Teacher's Guide to Activities
Assessment Handbook
Resources for the PreKindergarten and Kindergarten Classroom
Minute Math®, Home Connection Handbook
Teacher's Reference Manual
Math Masters
Center Activity Cards
Classroom Posters
eSuite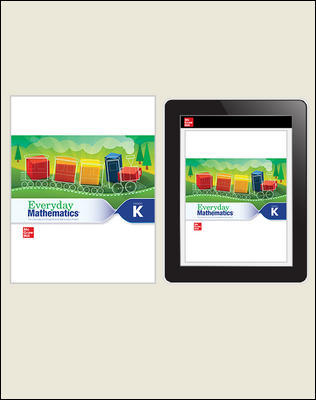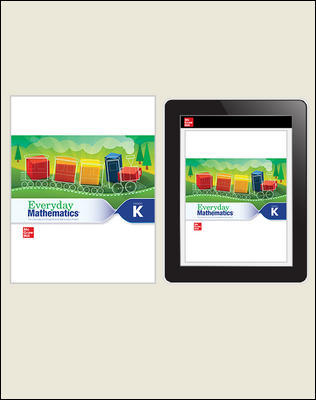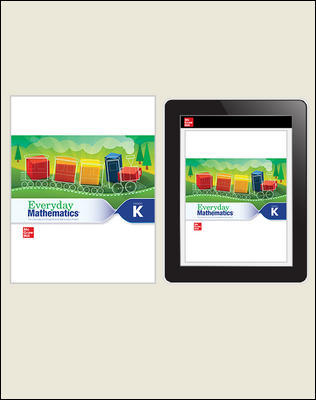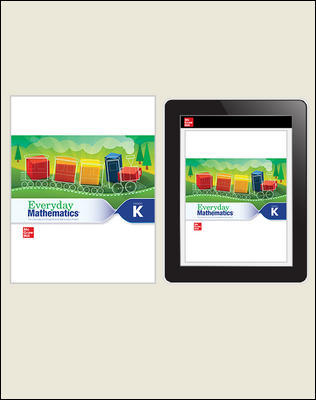 Everyday Mathematics
Comprehensive Classroom Resource Package 1-yr subscription
Grade K | 9780077040307 
Includes complete set of Teacher Materials in print and digital and comes with a 1-yr ConnectED Teacher Subscription. Includes:
Teacher Lesson Guide (Vol. 1 & 2)
Assessment Handbook
Resources for the Kindergarten Classroom
Minute Math
Math Masters
Activity Cards
Classroom Posters
Standards for Mathematical Practices Posters
My First Math Book
Math at Home (Books 1-3)
Sing Everyday CD.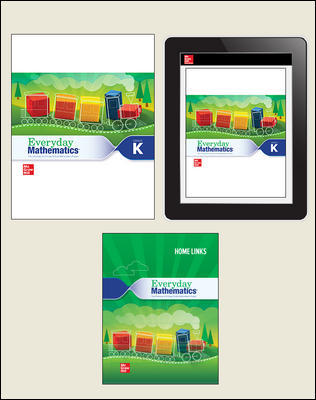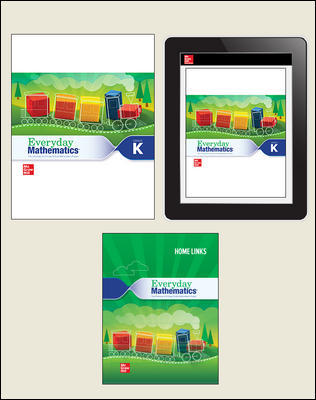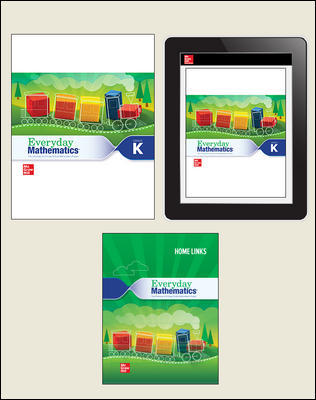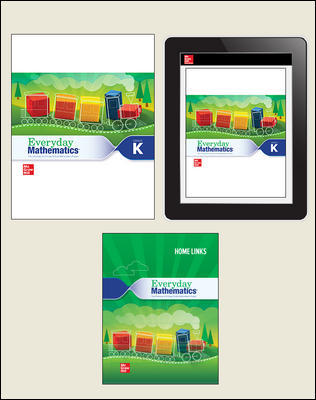 Everyday Mathematics
Comprehensive Student Materials Set with Home Links 1-yr subscription
Grade K | 9780076971732
Includes
My First Math Book
Math at Home (Books 1-3; print and digital)
1-yr ConnectED Student Learning Center subscription
Home Links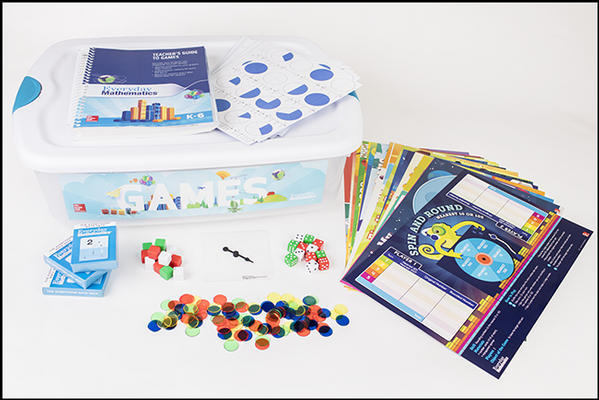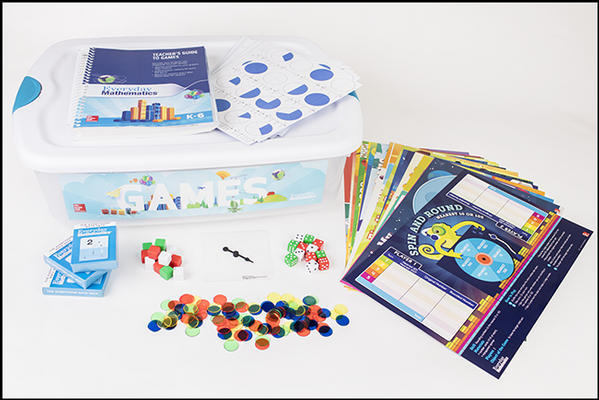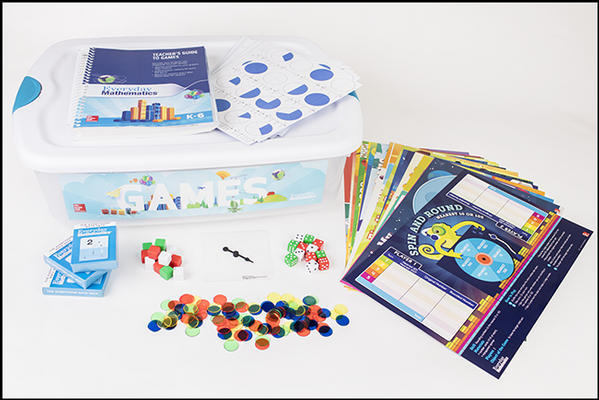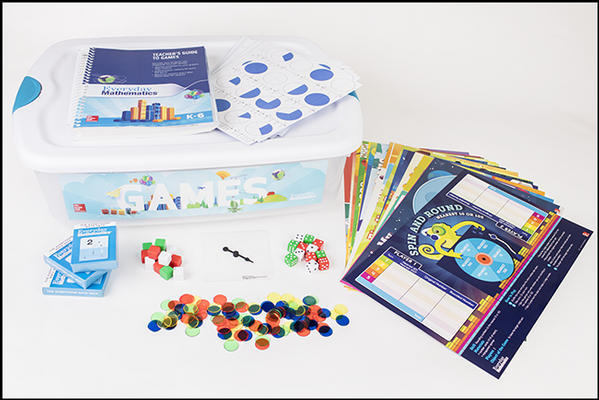 Everyday Mathematics
Classroom Games Kit
Grade K | 9780076728176
Each kit contains a Teacher's Guide to Games and has the materials needed to play the games: card decks, dice, and gameboards for the most popular games.