Everyday Mathematics K–6 Math Curriculum: Pedagogy & Features
Pedagogy of Everyday Mathematics
Math Dialogue
Talking about mathematics is an essential part of learning mathematics. Opportunities for students to share their reasoning and problem-solving strategies are embedded throughout Everyday Mathematics, making it easy for teachers to facilitate math discussions every day.
"I'm seeing a big difference in student performance since we started using Everyday Mathematics. Students have a better understanding of not just what the answer is, but why the answer is what it is."
Jon K., Curriculum Associate for Elementary and Science, Stamford, CT
Productive Struggle
The pacing in Everyday Mathematics gives teachers time to create a classroom culture that values perseverance. Students are given multiple opportunities to think through problems and explain their answers, helping them make connections between concepts and procedures while fostering a positive disposition toward mathematics.
"Everyday Mathematics 4 is much heavier in reading and writing. They have fewer problems to solve and a lot more explaining to do about their thinking."
Ahlum S., Principal, Sante Fe, NM
In a true spiral curriculum, both learning and practice are spread over time rather than concentrated in shorter periods. Content is revisited repeatedly over months and across grades. Decades of research into how students learn and how technology can support that learning show that spiraling instruction leads to better long-term mastery of facts, skills, and concepts in almost every discipline, including mathematics.
The spiraling of instruction and practice has been a defining characteristic of Everyday Mathematics since its inception. It is one of the reasons Everyday Mathematics students outscore comparable students on assessments of long-term learning.
"Teachers really like that they can work on a standard, then later, the same standard will come up for students to developmentally process and learn."
Judi P., Assistant Coordinator for K-5 Math, Columbia, MO
Game Play
Games are an integral part of Everyday Mathematics. They are an enjoyable way for students to build fluency and develop strategic thinking skills.
"More students are enjoying math. They are learning in a fun way instead of just opening up a book and memorizing facts."
Jon K., Curriculum Associate for Elementary and Science, Stamford, CT
Workshop Model
Everyday Mathematics was designed to allow teachers to work with small groups formed according to students' needs, allowing for support and attention where it is needed. While the teacher meets with small groups, the program provides engaging, meaningful activities for other students in the class.
"Everyday Mathematics 4 lessons encourage small-group learning through games, technology and math boxes. And automaticity, fluency, is built into the core through different activities."
Jyll M., Math/Science K-12 Coordinator, Johnston, IA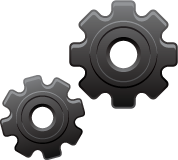 Sorry.
We seem to be having some difficulty finding this page.