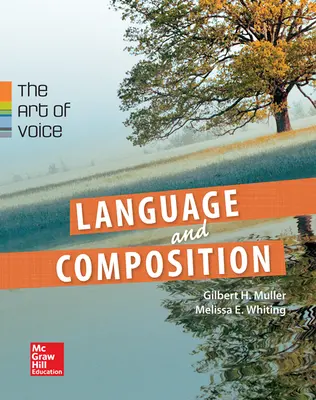 Language and Composition, The Art of Voice (Muller), AP* Edition
Language and Composition: The Art of Voice was created after extensive research in the AP English Language & Composition course, how it's taught, and what resources students need to learn. Part 1 includes skills for active reading, analysis, argumentation, and synthesizing. The extensive and diverse selections in Parts 2 and 3—including AP Teacher Favorite contemporary and classic essays, synthesis groupings, visual rhetoric, poetry, blogs, and more—make the book a dynamic learning resource for every AP student throughout the course and in preparing for success on the AP exam.

The robust AP Teacher Manual is tightly integrated with the Student Edition and offers lesson plans and strategies for teaching close reading and writing skills. It also provides well-considered approaches for teaching individual essays, sample rhetorical analyses, answers to questions, additional thought-provoking questions, comparative essay discussion formats, and tips for prewriting and guided writing activities.
The Art of Voice is also available with the AP Advantage—a three-step digital solution for AP success that includes ONboard™ course preparation, Connect® Composition, and SCOREboard™ AP exam preparation. Together, the AP advantage suite of digital products supports students from before class starts all the way through to passing the exam!