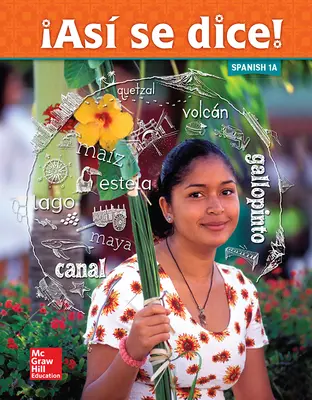 Discover everything you need to cultivate a creative and dynamic learning environment with ¡Así se dice! This program helps you teach Spanish your way and immerse students in the exciting diversity of the Spanish-speaking world while ensuring they have confidence to move onto the next level of the program.
Language learning builds student confidence and equips them to be global citizens!
The ¡Así se dice! Spanish language program offers courses at various levels of mastery. Each level includes a Student Edition, Teacher Edition, Mobile App, Audio Workbook, and more! 
Program Levels:
¡Así se dice! Level 1
¡Así se dice! Level 1A
¡Así se dice! Level 1B
¡Así se dice! Level 2
¡Así se dice! Level 3
¡Así se dice! Level 4 *
Whether your school uses print, digital, or a combination of both, these programs will motivate students with a thoughtfully designed curriculum that empowers proficiency, hands-on interactive projects, and more for a deeper understanding of the culture, all without leaving the classroom.
*Level 4 does not have Mobile App access