PreK–12 educators will see school pricing in their cart after logging in.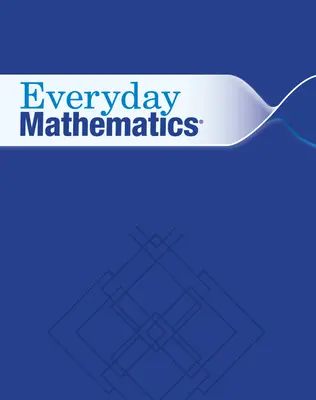 Everyday Mathematics 4, Grades 1-6, Number Grid Poster
MHID: 0021385661 | ISBN 13: 9780021385669
Payment Options: During checkout, you can pay with a P.O. (simply enter the number), Credit Card, or PayPal.
Product Details:
Posters provide large, colorful visuals that enhance learning of grade-specific mathematical concepts.
| Title | ISBN 13 | Price |
| --- | --- | --- |
| EM4 Indiana Print Classroom Resource Package, Grade 1 | 9780076768943 | $519.48 |
| EM4 Indiana Print Classroom Resource Package, Grade 3 | 9780076768967 | $519.48 |
| EM4 Indiana Print Classroom Resource Package, Grade 5 | 9780076768981 | $519.48 |
| EM4 Indiana Print Classroom Resource Package, Grade 4 | 9780076768974 | $519.48 |
| EM4 Indiana Print Classroom Resource Package, Grade 2 | 9780076768950 | $519.48 |
| Everyday Math 4 Print Classroom Resource Package, Grade 5 | 9780021391042 | $553.08 |
| Everyday Math 4 Print Classroom Resource Package, Grade 5 | 9780076983865 | $553.08 |
| EM4 Spanish Print Classroom Resource Package, Grade 2 | 9780021398638 | $553.08 |
| Everyday Math 4 Print Classroom Resource Package, Grade 3 | 9780021391004 | $553.08 |
| Everyday Math 4 National Print Classroom Resource Package PPK, Grade 1 | 9780079004796 | $553.08 |
| Everyday Math 4 National Print Classroom Resource Package PPK, Grade 5 | 9780079004833 | $553.08 |
| EM4 Spanish Print Classroom Resource Package, Grade 3 | 9780021398645 | $553.08 |
| EM4 Spanish Print Classroom Resource Package, Grade 1 | 9780021399048 | $553.08 |
| Everyday Math 4 National Print Classroom Resource Package PPK, Grade 4 | 9780079004826 | $553.08 |
| EM4 Print Classroom Resource Package PPK, Grade 6 | 9780021391080 | $553.08 |
| Everyday Math 4 Print Classroom Resource Package, Grade 2 | 9780076983773 | $553.08 |
| Everyday Math 4 Print Classroom Resource Package, Grade 3 | 9780076983810 | $553.08 |
| EM4 Print Classroom Resource Package PPK, G2 | 9780021408085 | $553.08 |
| EM4 Spanish Print Classroom Resource Package, Grade 6 | 9780021403011 | $553.08 |
| Everyday Math 4 National Print Classroom Resource Package PPK, Grade 3 | 9780079004819 | $553.08 |
| Everyday Math 4 Print Classroom Resource Package, Grade 6 | 9780076983872 | $553.08 |
| Everyday Math 4 Spanish Print Classroom Resource Package, Grade 4 | 9780021402984 | $553.08 |
| Everyday Math 4 Print Classroom Resource Package, Grade 4 | 9780076983827 | $553.08 |
| Everyday Math 4 National Print Classroom Resource Package PPK, Grade 2 | 9780079004802 | $553.08 |
| Everyday Math 4 Print Classroom Resource Package, Grade 1 | 9780076983766 | $553.08 |
| EM4 Spanish Print Classroom Resource Package, Grade 5 | 9780021403004 | $553.08 |
| Everyday Math 4 Print Classroom Resource Package, Grade 4 | 9780021391035 | $553.08 |
| EM4 Print Classroom Resource Package PPK, G1 | 9780021408078 | $553.08 |
| Indiana Everyday Mathematics, Grade 2, Print Classroom Resource Package PPK | 9781264398522 | $563.60 |
| Indiana Everyday Mathematics, Grade 5, Print Classroom Resource Package PPK | 9781264404919 | $563.60 |
| Indiana Everyday Mathematics, Grade 6, Print Classroom Resource Package PPK | 9781264408122 | $563.60 |
| Indiana Everyday Mathematics, Grade 1, Print Classroom Resource Package PPK | 9781264388936 | $563.60 |
| Indiana Everyday Mathematics, Grade 4, Print Classroom Resource Package PPK | 9781264403622 | $563.60 |
| Indiana Everyday Mathematics, Grade 3, Print Classroom Resource Package PPK | 9781264403516 | $563.60 |