Straight A Students' Secret Weapon: Technology
---
September 26, 2017
In a study of over 3,000 college and university students, data revealed that students who report that they achieve "straight As" say that they find technology to be very or extremely helpful. Interestingly, these numbers decrease with lower-performing students, who reported less enthusiasm about digital learning technology.
Let's take a closer look:
84% of A straight students find tech very helpful or extremely helpful when doing homework compared to 76% of students who classify themselves as B/C students, D students, or F students.
Similarly, when prepping for tests and exams, 82% of A students find tech helpful, while 73% of lower performers agree.
74% of straight A students say technology increases their engagement with course materials while only 65% of B/C students, D students, and F students report the same.
Below, take a peek at how students responded when asked: Do you prefer to be enrolled in classes that utilize technology?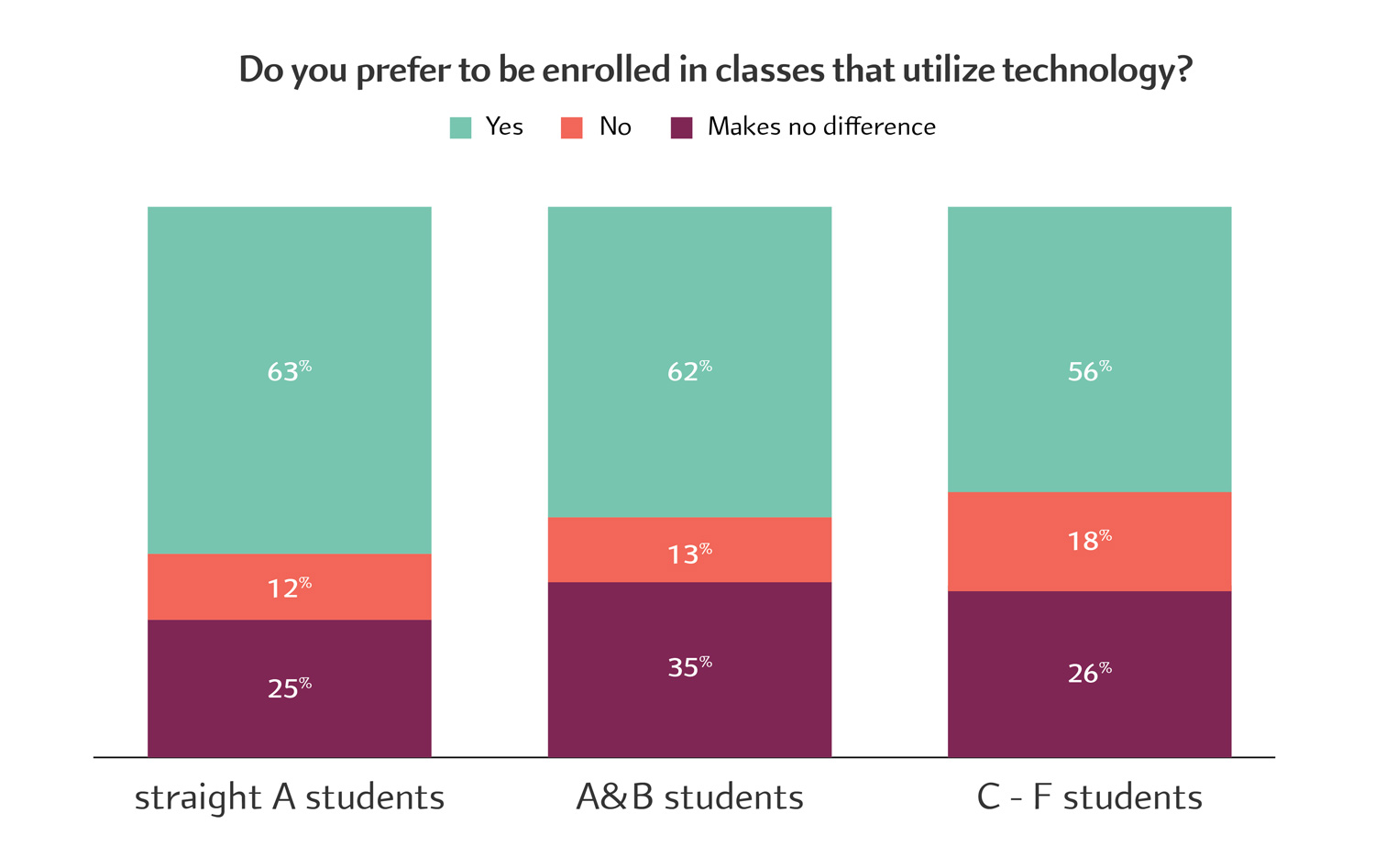 However, students across the achievement spectrum
do
agree on a few things:
73% of A straight A students and 73% of all others say that tech helps them organize their schedules.
89% of all students surveyed said there are more ways they could be using technology to make their education better and 81% of all students surveyed say technology is helping them boost their grades.
89% of straight A students agreed with this statement: Digital learning technology should respond and adapt to my unique way of learning. 89% and A/B students and 88% of B/C though F students concurred.
For more insights like these, download the full report here.