Investigating the Past - Teaching History at the University of Alabama
---
February 21, 2018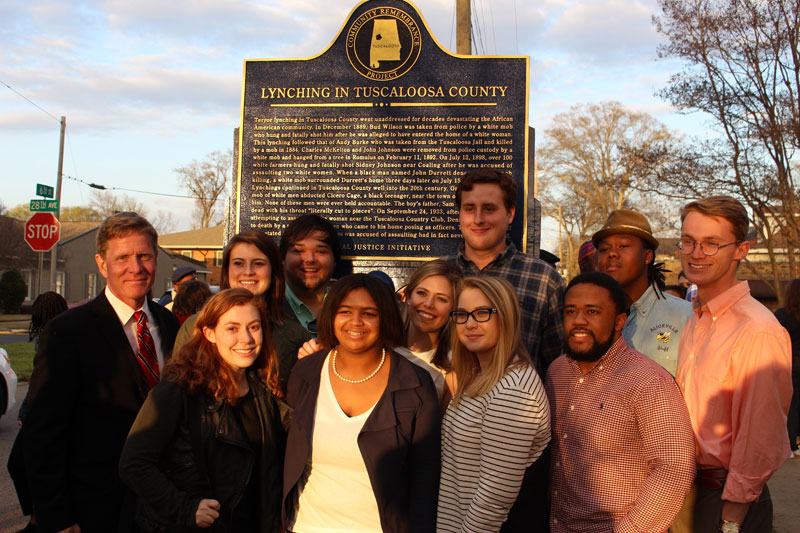 Every professor strives to make history meaningful, vital, and powerfully relevant for their students. But it is challenging. Students, and people in general, tend to view history rather drably -- a colorless set of dates and facts to be memorized for tests and pub trivia nights, only to be pushed aside later. They don't often get a chance to learn research skills and apply them in projects that arc forward to the present moment. Indeed, students rarely experience the excitement and challenge of recovering lives lost, unearthing new evidence, investigating biases and outdated dictums, or linking the past to the present.
So how can we as instructors inspire students? What can we do other than teach the material as well as we can and hope to see flickers of intellectual excitement spread among our students?
I took a first step toward rethinking my teaching by listening to my students. Wrapping up a class on religion and civil rights in fall 2016, a group of undergraduate students asked me to design a class that looked at the history of racial violence, but also allowed them to be part of the class as active participants.
With this in mind I decided to put in place an in-depth reading and research course for my undergraduate students that would have them track the history of lynching from Tuscaloosa County in Alabama and preserve their research in a digital humanities website. Partnering with colleagues from the university library and archive, as well as the Equal Justice Initiative, my students would be tasked with recovering the lives of ten local lynching victims through every research method available to them – census data, court and legal proceedings, police accounts, newspapers, state and federal investigations, birth and death records, and land receipts. And then they would attempt to map this research, creating a visualization of where the victims were lynched, the texture of their lives, and the reactions (or lack thereof) from the community.
The class was among the most challenging and time consuming I have taught, but it also inspired and motivated my students like few other. Many carried their research into the summer. Most formed an independent study reading group that met the following semester. Some became history majors, other discovered a passion for social justice and civil rights, and still others decided to commit themselves to teaching history in low-performing schools following graduation. After nearly four months of dedicated research, my students had become historians in their own right.
But don't take just my word for it. Hear from my students as they discuss the course and the impact it's had on their lives:
**A special thanks to Molly Buffington at the University of Alabama for all of her hard work and assistance in creating these videos.
More from McGraw-Hill Higher Education
---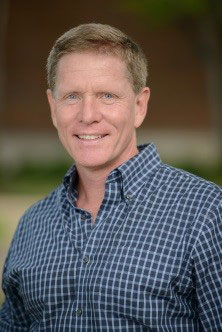 Dr. John Giggie
Dr. Giggie is Associate Professor of History and African American Studies and Director of the Summersell Center for the Study of the South at the University of Alabama. At UA, Prof. Giggie is a Distinguished Fellow in Teaching and a Senior Fellow of the Blount Undergraduate Program. He has also been a fellow with the Center for the Study of Ethics and Social Responsibility and an E-Tech Mentor for the College of Arts and Sciences. He was awarded the Outstanding Faculty-Initiated Engagement Effort by the Center for Community-Based Partnerships for his class on religion and civil rights, which partners with local African American churches to chronicle their history during the civil rights movement. He serves on the Advisory Board of the Quality Enhancement Program, which oversees new teaching initiatives at the university. He also is a peer mentor for faculty and staff designing new courses in service learning and community engagement. Prior to coming to UA, Prof. Giggie taught at the University of Texas at San Antonio, where he was awarded the Presidential Distinguished Achievement Award for Teaching, the Honors Alliance Award for Outstanding Teaching, and named one of San Antonio's Best Teachers by local media. He also served as a fellow in two national programs designed to improve the teaching of religion and history, The Visual Culture of American Religion Project and the Young Scholars in American Religion Project.
Prof. Giggie regularly offers classes on southern history, African American history, American religion, and civil rights. His teaching interests include community engagement, service learning, and the use active learning methodologies in large classes. He has published After Redemption: Jim Crow and the Transformation of African American Religion in the Delta, 1875-1917, edited Faith in the Market: Religion and the Rise of Commercial Culture, edited two documentary readers, and co-authored a college history textbook, The Unfinished Nation: A History of the American People. He is currently preparing a book on civil rights protests in Alabama and an edited volume on World War I.