5 Key Ways Students' Say Digital Technology is Improving Their Grades
---
November 29, 2017
The use of technology in both face-to-face and online classrooms is growing but are students benefitting in practical, grade-based ways?
Yes.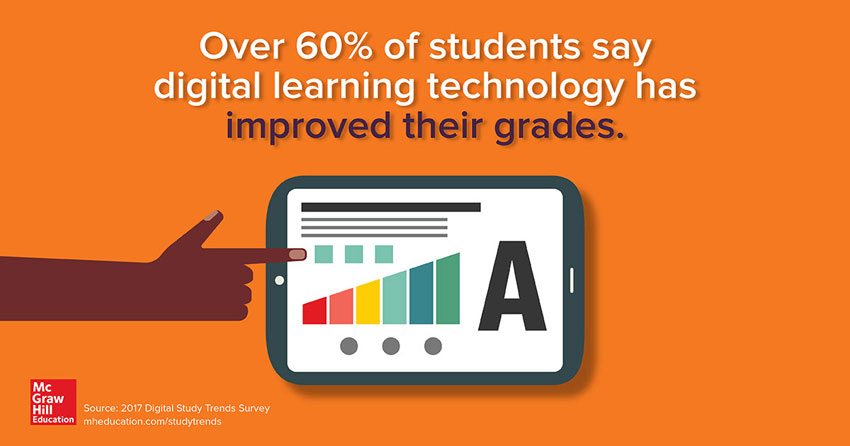 Here's what students say about the effect of technology on their learning and grades:
60% of students reported that using digital learning technology as improved their grades
89% of students say digital learning technology helps them retain new concepts
Top results from students who use digital learning technology include:

47% - made me better prepared for class
46% - improved my studying efficiency (saves me time studying)
46% - improved my communication with peers
35% - reduced stress related to studying/exams
29% - made me more confident in my studies
Source: McGraw-Hill 2017 Digital Trends Student Survey. Click here to download the full report.