McGraw Hill Connect® for Anatomy & Physiology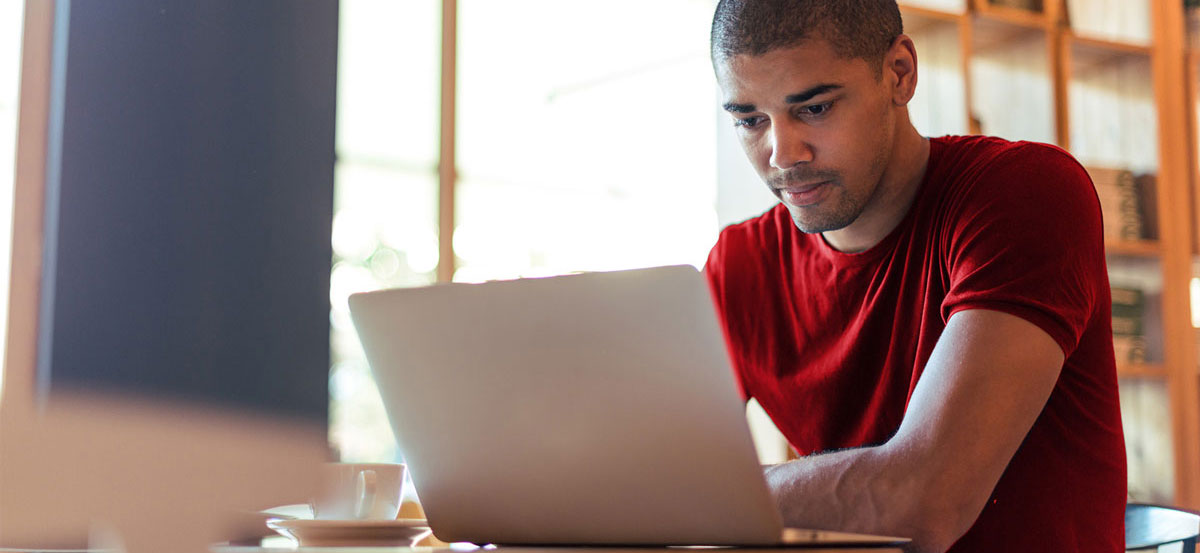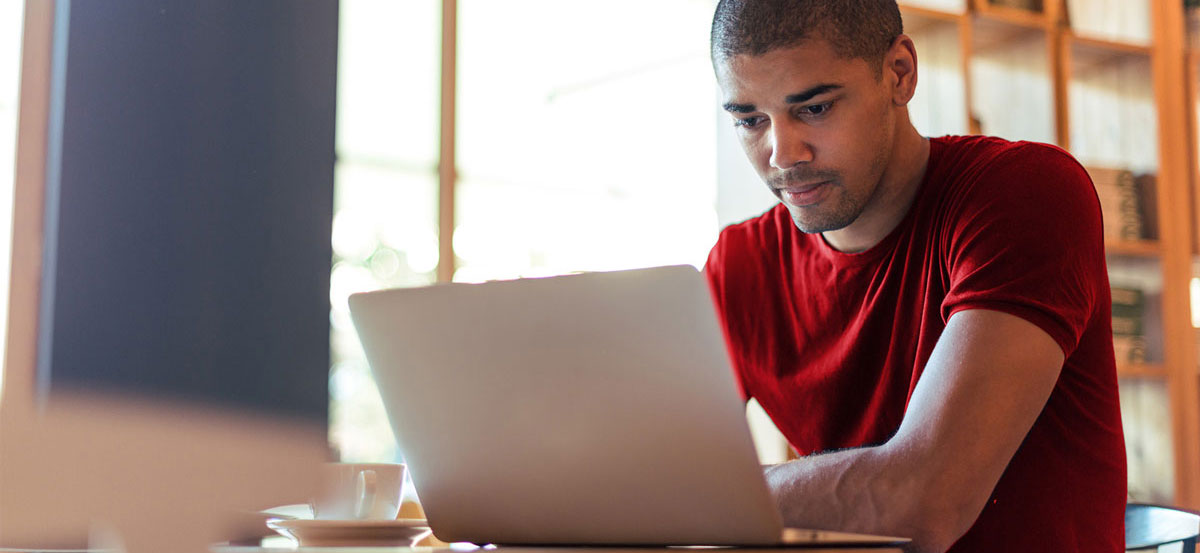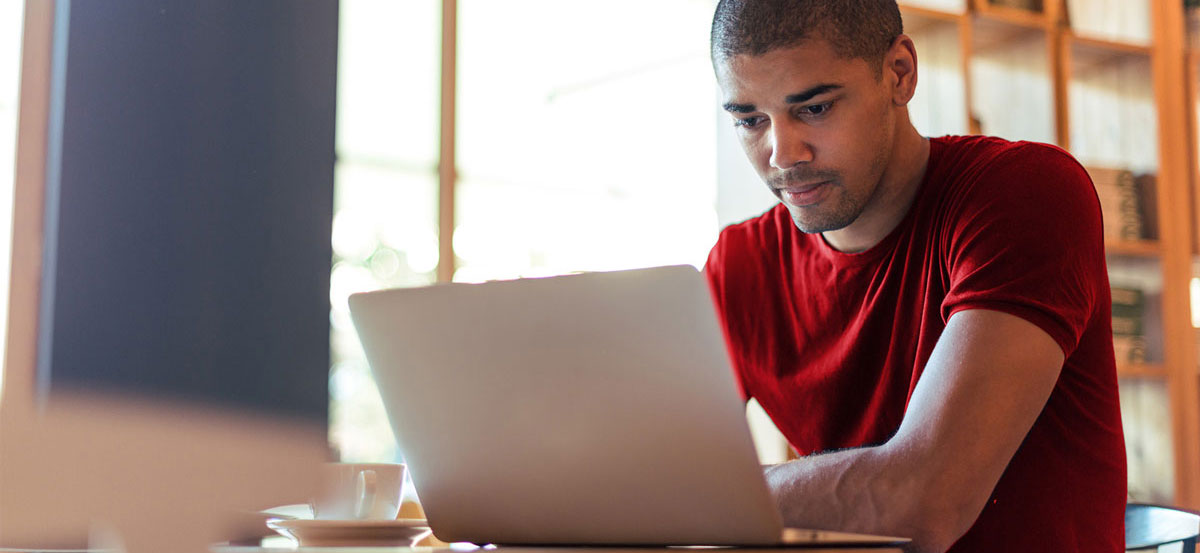 SmartBook® 2.0 within Connect is the smart choice to prepare your students and tailor your content
SmartBook 2.0 is a targeted reading experience that prepares students for a higher level of learning. It contains the same content as the print book, but actively tailors that content to the needs of the individual. Adaptive technology guides the student to master and remember key concepts, targeting gaps in knowledge, and offering customized feedback.
The free ReadAnywhere® app makes it easy for students to fit learning into their lives—anytime, anywhere—by allowing them to download their entire eBook or individual chapters to a smartphone or tablet and read without an Internet connection.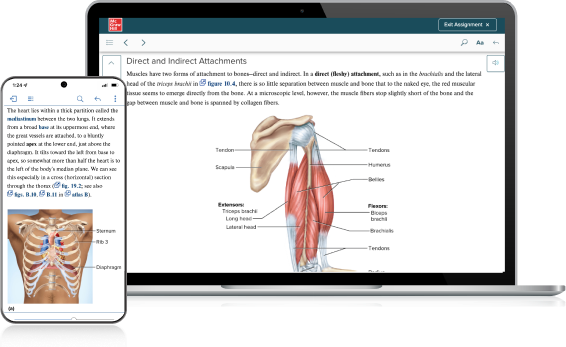 A&P Prep
Anatomy & Physiology Prep is an adaptive learning tool that prepares students for college-level work. The adaptive module individually identifies essential concepts students don't fully understand and provides learning resources to teach these concepts, so they enter the course prepared. In addition, you can assign students to review each module of the course to ensure they are ready to move on. Once they've mastered the concepts assigned, your students will be up to speed quickly and learn on the same level.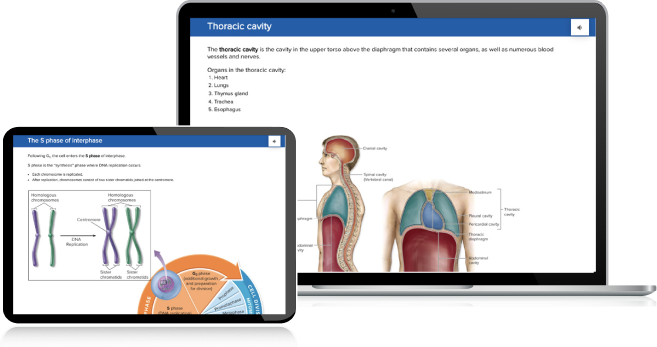 Science of Biology
Chemistry of Life
Cell Structure and Function
DNA Biology
Body Orientation
Fundamentals of Math
Fundamental Skills or the Scientific Library
Fundamentals of Student Success




Anatomy & Physiology Revealed
Easy to use and mobile friendly
We've included APR as part of McGraw Hill Connect, so students can easily access it anytime, anywhere. Build customized assignments and create quizzes tailored for your course. Students can also continue to access APR as a study tool. With a mobile/user-friendly interface and interactive 3D models, APR keeps your students' attention and immerses them in the content.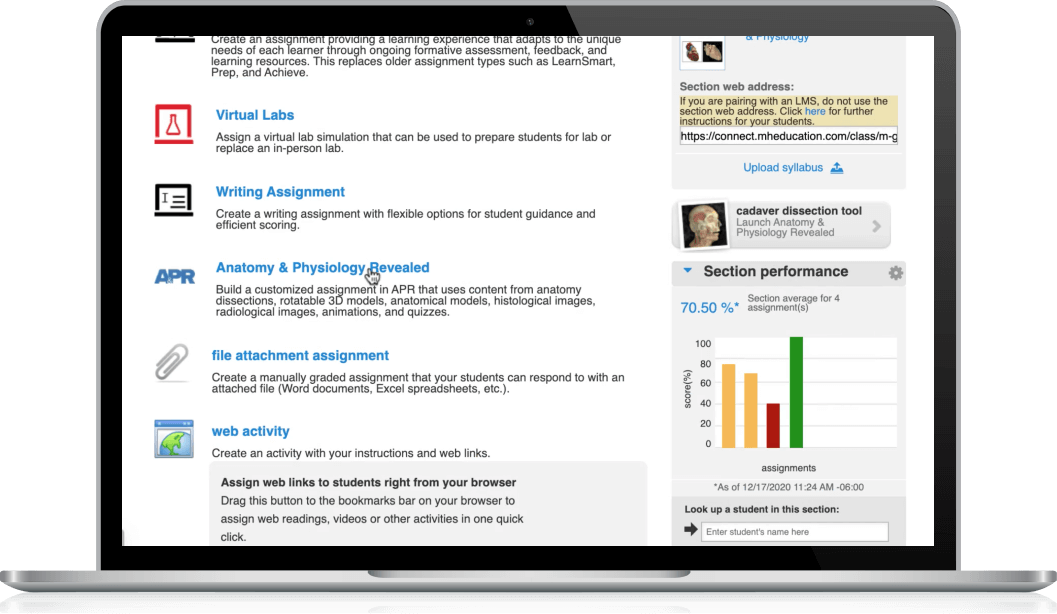 The lab is always open
with Virtual Labs
Virtual Labs is a fully online lab solution that can be used as an online lab replacement, preparation, supplement, or make-up lab to bridge the gap between lab and lecture. These simulations help a student learn the practical and conceptual skills needed, then check for understanding and provide feedback. With adaptive pre-lab and post-lab assessment available, instructors can customize each assignment.