7 Things to Do When Teaching Online, Succeed in A&P, Episode 50
Published May 1, 2019
---
Join Valerie Kramer (McGraw-Hill) and Lynn Preston, PhD (Tarrant County College NW) as they talk about teaching successfully online. You'll be motivated to try Lynn's great advice—from communication and useful tools to trying new things—in your own online A&P course!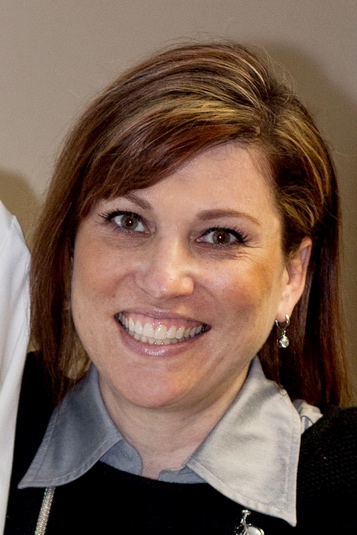 Participant

Lynn Preston, PhD, is an anatomy and physiology professor at Tarrant County College Northwest campus in Fort Worth, Texas. She has been at TCC for more than 13 years. Dr. Preston has spent the past five years establishing and teaching non-traditional formats for the college, including hybrid, online, and flipped classrooms, and enjoys the challenge of these classroom formats. In competitive fields, such as allied health and nursing, there is a great need for changing the lecture to meet the demands of the students. She is passionate about science and education and has also been a co-author and contributing author on several textbooks, been a guest lecturer at other institutions and facilitated seminars. Dr. Preston lives in the great state of Texas with her three cats and husband, who in their spare time travel to follow Sammy Hagar on tour.
Lynn's 7 Tips for Teaching Online
1. Be relatable (Don't be afraid to share stories from your own life)
2. Plan!
3. Constant communication (Hold weekly online office hours)
4. Ask subjective and open-ended questions
5. Use a discussion board
6. Utilize available tools (Adaptive and intuitive tools like SmartBook®)
7. Don't be afraid to try something new or use other people's work (i.e. YouTube videos, etc.)

Milestones
1:20- Lynn's teaching journey 

3:00- What Lynn LOVES about teaching A&P 

5:25- Lynn's teaching philosophy 

7:00- Teaching online v. face-to-face 

9:10- The biggest challenge of teaching online 

10:30- How to overcome lack of student communication 

13:35- Digital tools Lynn uses in her classroom 

17:00- Teaching techniques Lynn has tried 

19:20- Advice for instructors teaching online

21:25- Will I miss being in the classroom?