Practice Atlas for Anatomy & Physiology
Published September 25, 2018
---
Throughout my career, I have visited hundreds of anatomy & physiology labs across the country and talked to thousands of instructors. When we talk about how A&P students use anatomical models in lab, a few common problems are surfaced by instructors.


My students struggle to make connections between anatomical models and human cadavers.
My students need help during lab time to identify structures on anatomical models during lab time.
My students have limited access to anatomical models outside of lab time.
Over the last eighteen months the A&P team at McGraw-Hill has been hard at work creating a digital product to address the needs of A&P instructors and students. The Practice Atlas for Anatomy & Physiology is an interactive digital resource that brings the traditional anatomy atlas into the 21st century! It pairs images of common anatomical models with stunning human cadaver photography.
The Practice Atlas for A&P was created with three main goals:
Facilitate interactive connections between anatomical models and human cadaver specimens.
Allow students to study and practice identifying anatomical structures both inside and outside of the lab.
Provide access to students who do not have anatomical models or human cadaver specimens.
The depth and breadth of anatomical content in the Practice Atlas for Anatomy & Physiology is aimed at undergraduate A&P and human anatomy students. Content is systems based, but regional connections are also present. For example, in the sagittal female pelvis module for urinary system the bladder is obviously identified, but so is the uterus in order for students to better understand the anatomy of this region. Terminologia Anatomica naming conventions have been used to identify structures in the Practice Atlas with other alternate commonly used names also appearing, when applicable.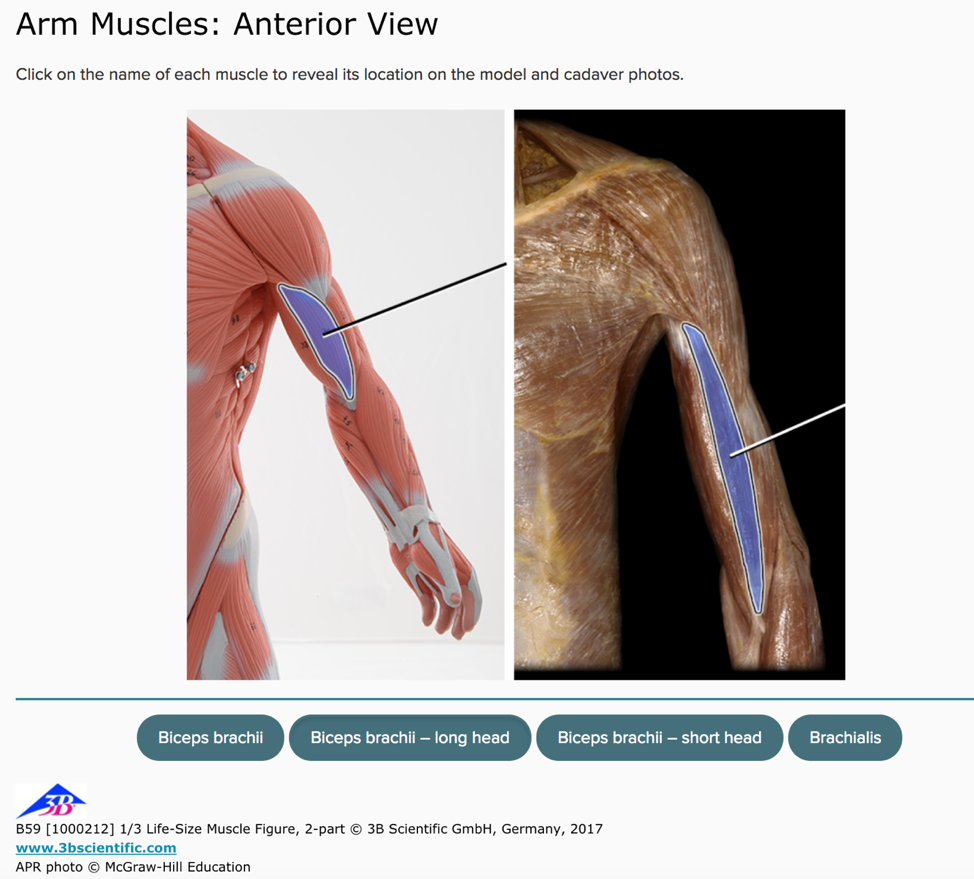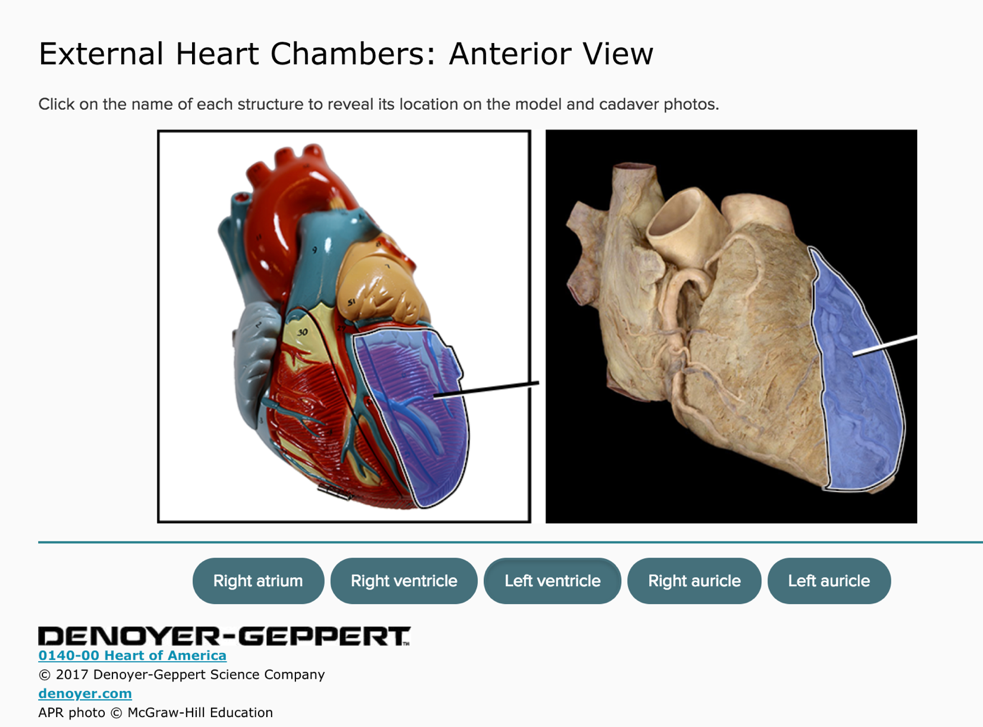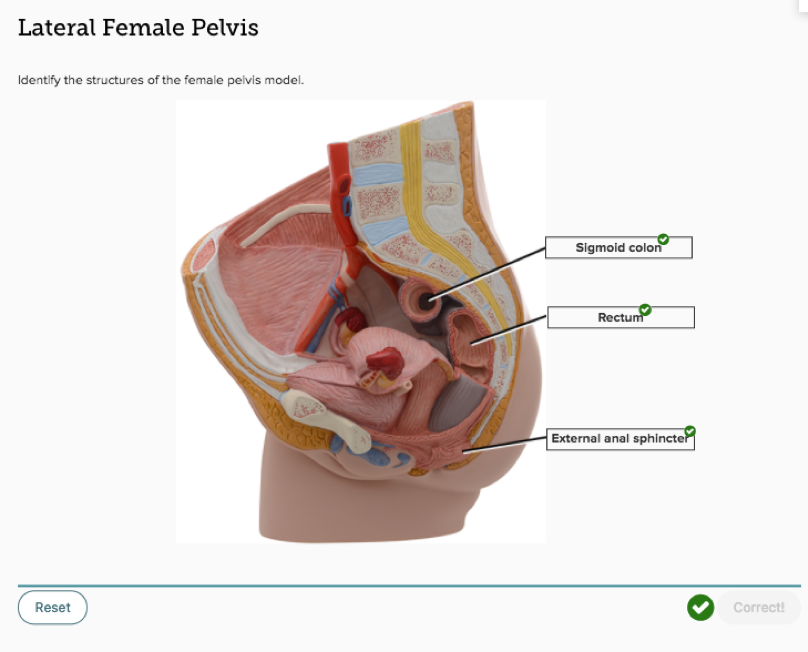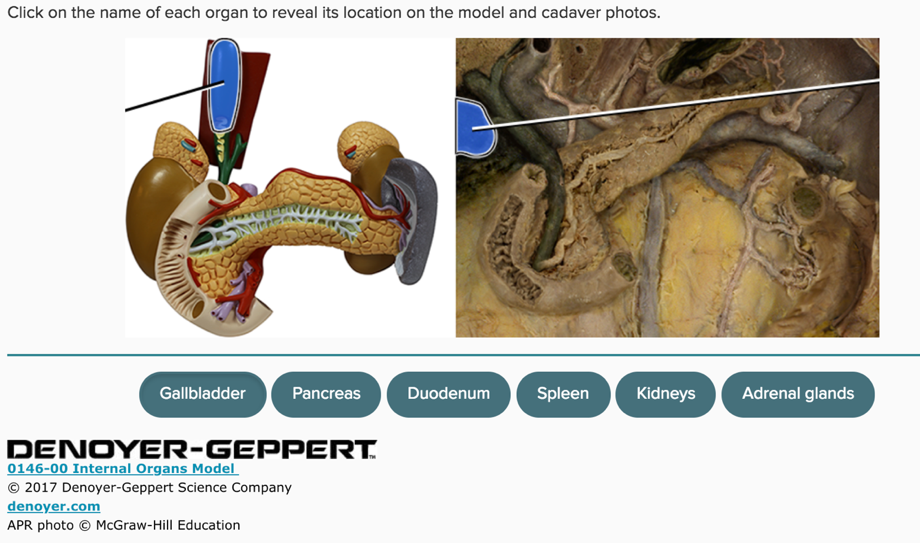 HOW TO ACCESS: The Practice Atlas for Anatomy & Physiology is available two ways:
Purchased as a standalone product
As a complimentary feature of Connect with the following products:
2 Semester A&P


Saladin A&P 8/e
Seeley A&P 11/e
McKinley A&P 3/e
Hole's Human A&P 15/e
Eckel Laboratory Manual 2/e update version
Martin Laboratory Manual 4/e
1 Semester A&P

Hole's Essentials of Anatomy & Physiology 13/e (Shier)
Essentials of Anatomy & Physiology 7/e (LaPres/Kersten)
Seeley's Essentials 10/e (VanPutte)
Anatomy & Physiology and Disease 2/e (Roiger)
Essentials of A&P 2/e (Saladin)
Mader Understanding A&P 9/e (Longenbaker)
Human Anatomy

Human Anatomy 5/e (McKinley)
Human Anatomy 5/e (Saladin)
Human Physiology

Human Physiology 15/e (Fox)
Human Physiology 15/e (Vander)
Allied Health courses
Medical Terminology
Medical Assisting
Medical Insurance
Medical Billing
Medical Coding
If you would like to learn more about this product, check out this video:
This digital resource is a way to give your students maximum laboratory time.
Your students will have 24/7 digital access to models and human cadavers via Connect or on a mobile device through the ReadAnywhere app®
Your student can choose between the freedom of unlimited practice
in a low stakes environment or use the prepopulated Connect Question Bank to assess learning of these models. To find these newly added questions, simply click on the Question Bank drop down menu to find "Practice Atlas Question Bank."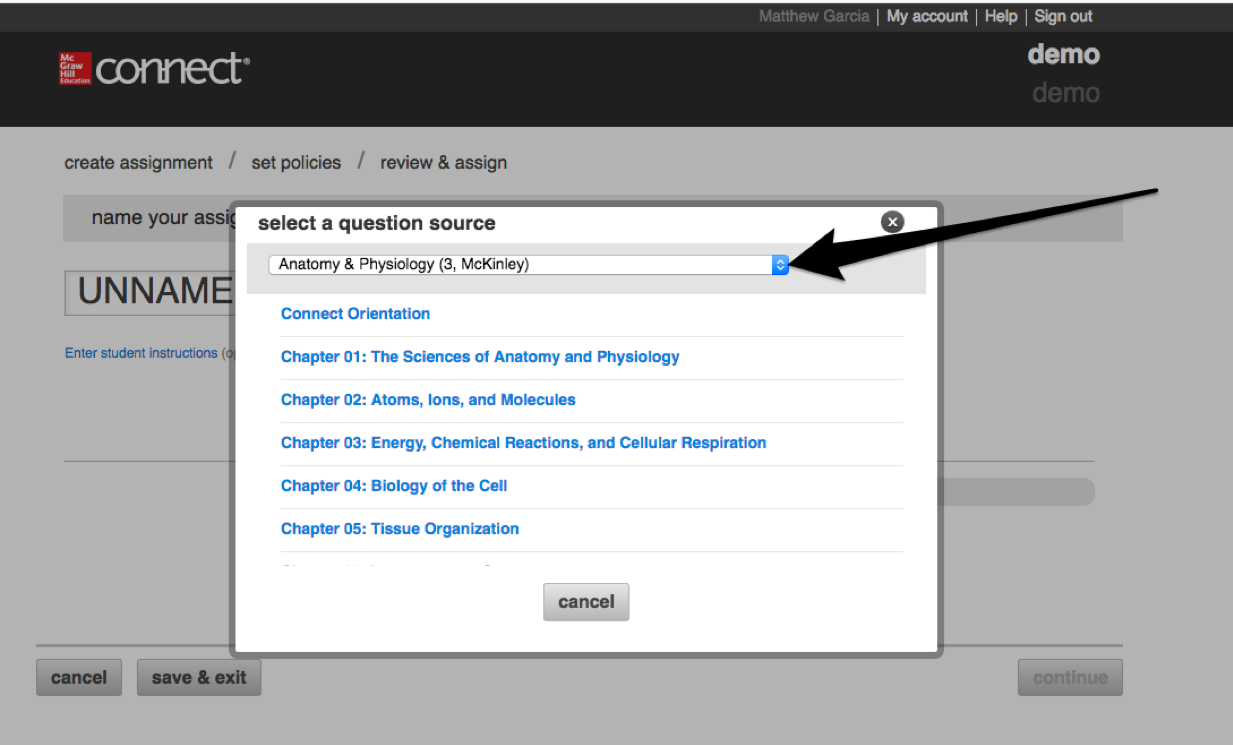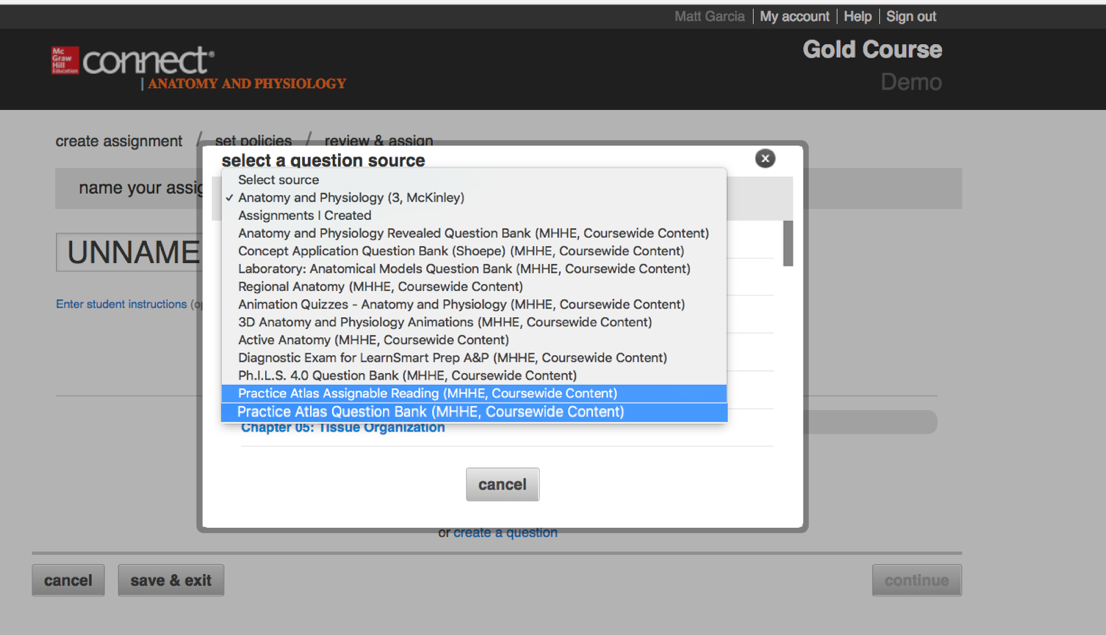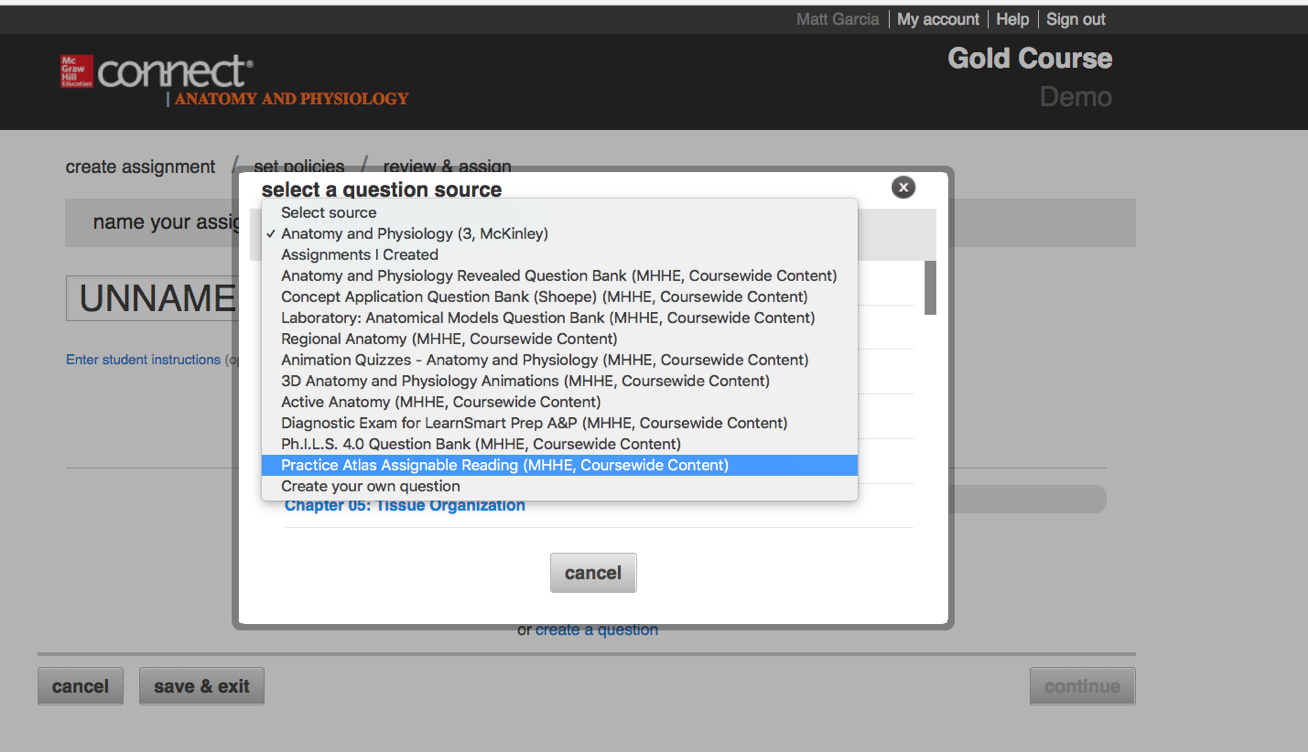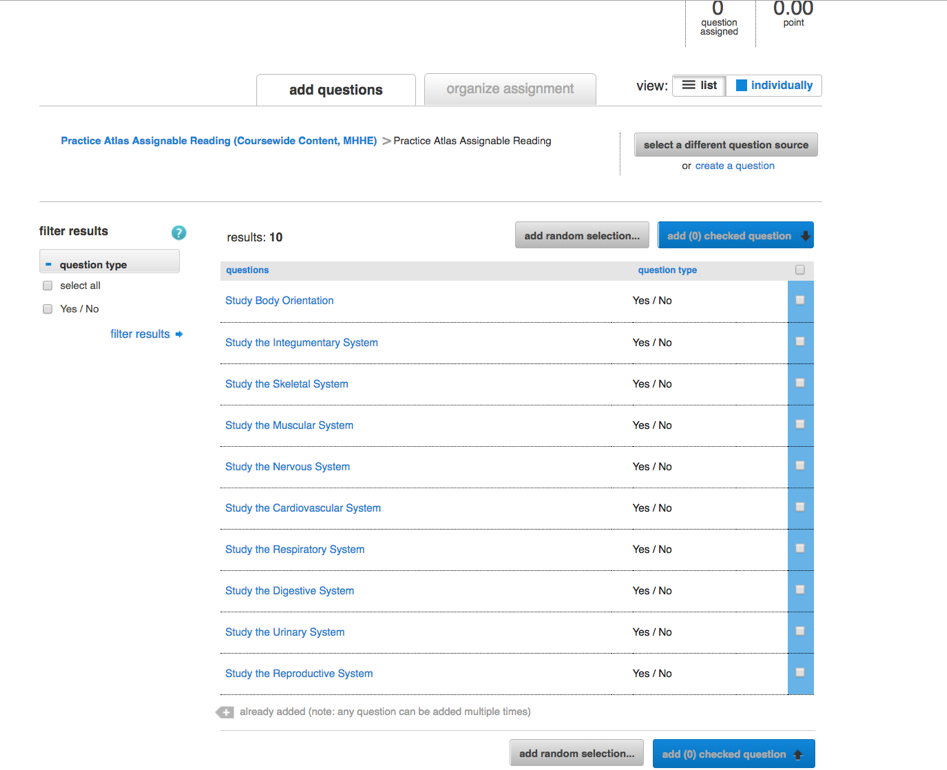 The Practice Atlas features world-class content with cadaver images from Anatomy & Physiology Revealed and model images from Dennoyer/Geppert and 3B Scientific.

Questions, suggestions or feedback? Please email Valerie Kramer at valerie.kramer@mheducation.com .