Managerial Accounting
Course Products
---
Connect® for Managerial Accounting
---
McGraw Hill Connect® for Managerial Accounting provides the most comprehensive solution to the market. Each asset in Connect is designed to address pressing course challenges, like student engagement, student preparedness, and relevancy. No matter how your course is designed, we have a solution that's got you covered.
Helping students get ready for your course
SMARTBOOK® – SmartBook makes study time as productive and efficient as possible. SmartBook identifies and closes knowledge gaps through a continually adapting reading experience that highlights portions of the content based on comprehension. Students have a visual representation of the areas in which they have demonstrated understanding, as well as areas in which they need to focus. The result? More confidence, better grades, and greater success.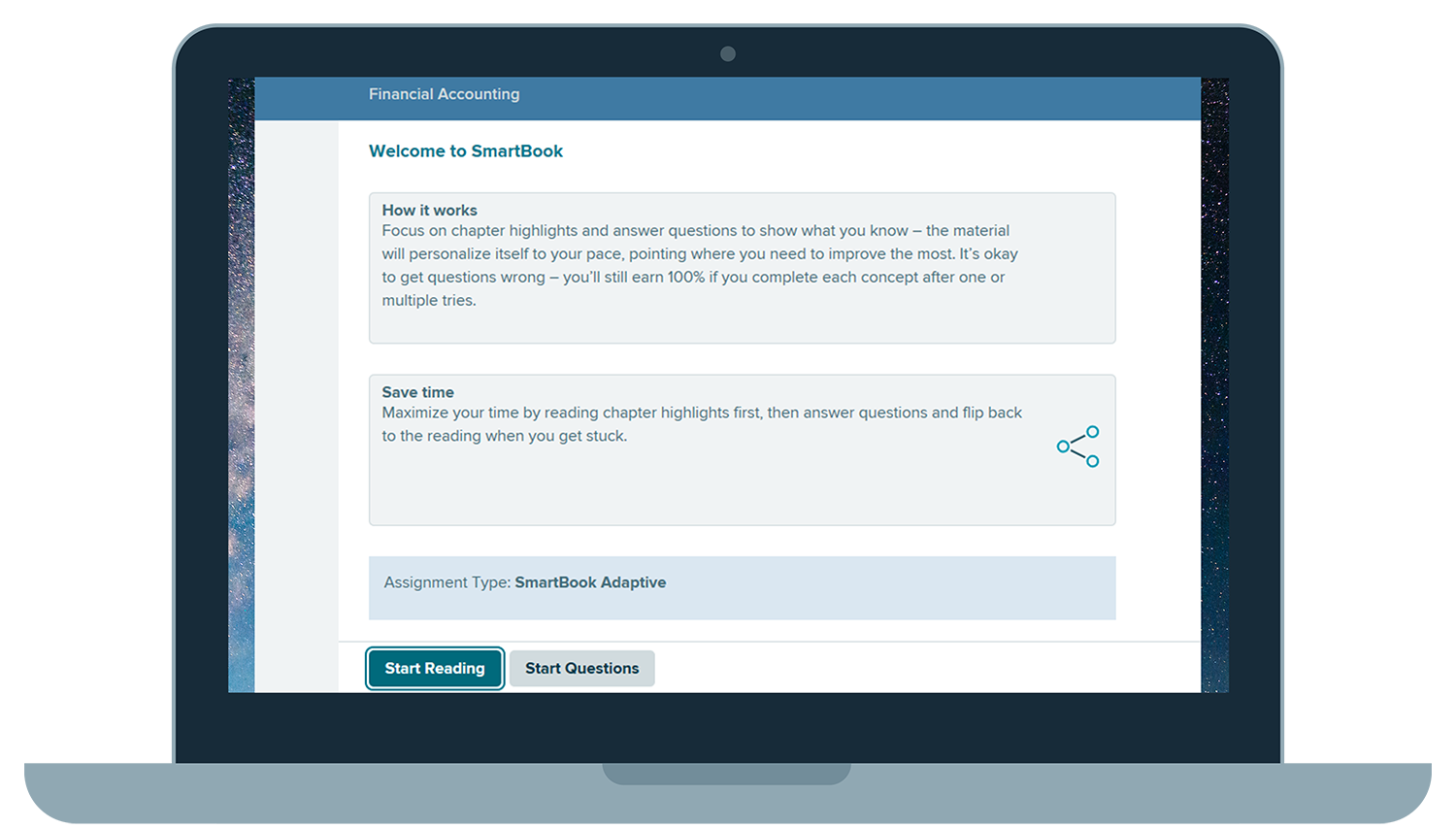 Helping students prepare for the workforce
EXCEL SIMULATIONS - Drives students to practice their Excel skills, such as basic formulas and formatting, within the context of managerial accounting. When enabled by the instructor, these questions feature animated, narrated Help and Show Me tutorials.

APPLYING EXCEL: Applying Excel goes beyond plugging numbers into a template by providing students with an opportunity to build their own Excel worksheets and formulas. Students are then asked "what if" questions in which they analyze not only how related pieces of accounting data affect each other but why they do.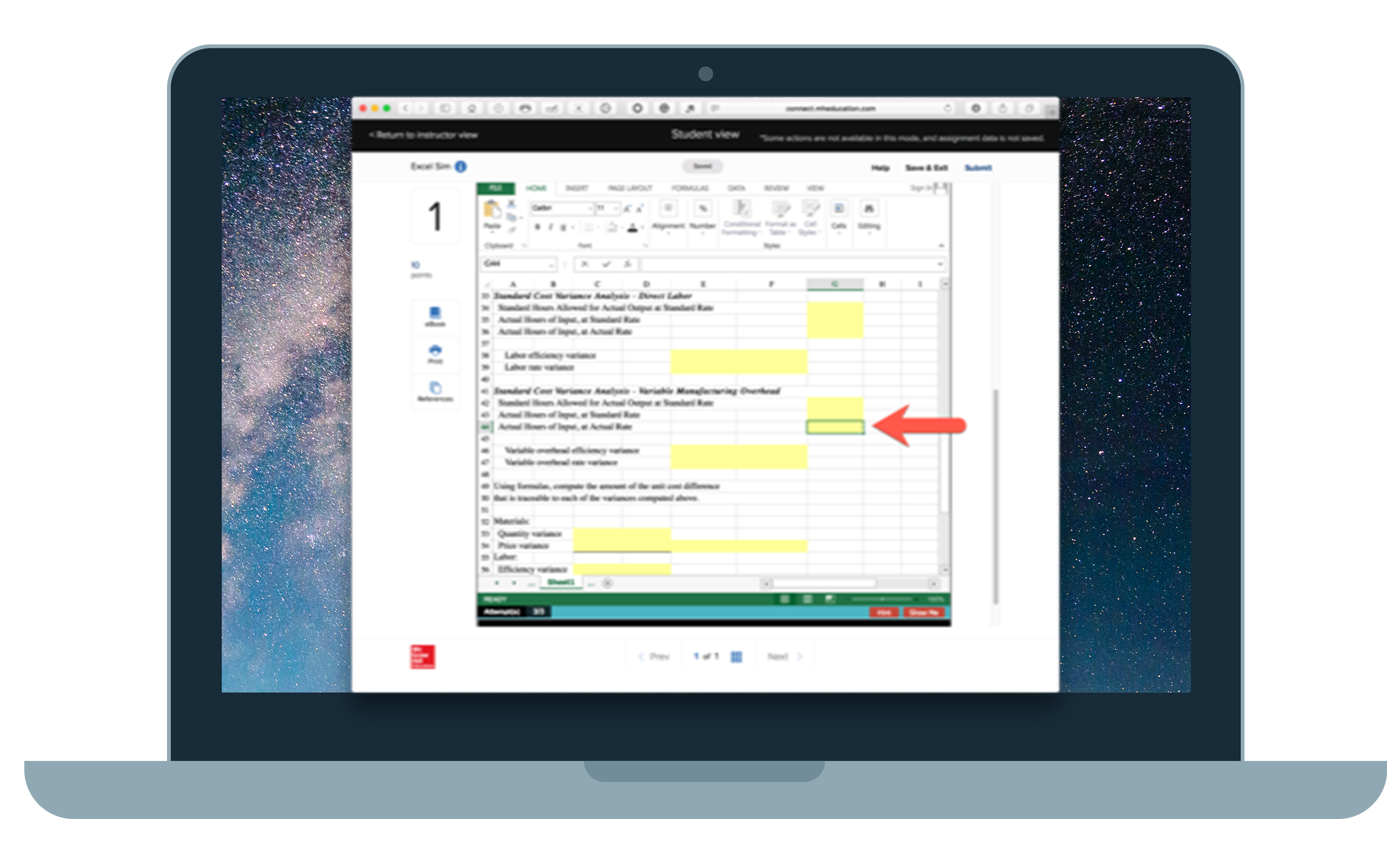 Helping students build data analytics skills
NEW! Data Analytics Exercises – The Garrison 17th edition, Brewer 8th edition, and Noreen 5th edition now have a select number of auto-graded Data Analytics assignments.

The Tableau Dashboard Activities allow students to explore live Tableau dashboards integrated directly in Connect by interacting with data visualizations through filters, menus, and graphs. Calculation- and analysis-based questions help students better understand and apply what they are learning within the framework of analytics and critical thinking.

In Excel Analytics, students work with complex datasets; filter data; learn Excel functionality such as Goal Seek, Pivot Tables, and Solver; and build data visualizations that tell the accounting and analytics story. These activities go beyond basic data manipulations and Excel skills by asking students to think critically and holistically about the story they have created.