Introduction to Philosophy Course Products
---
Connect® for Introduction to Philosophy
---
Personalized Experience
SmartBook prompts students with questions based on the material they are studying. By assessing individual answers, SmartBook learns what each student knows and identifies which topics they need to practice. This adaptive technology gives each student a personalized learning experience and path to success.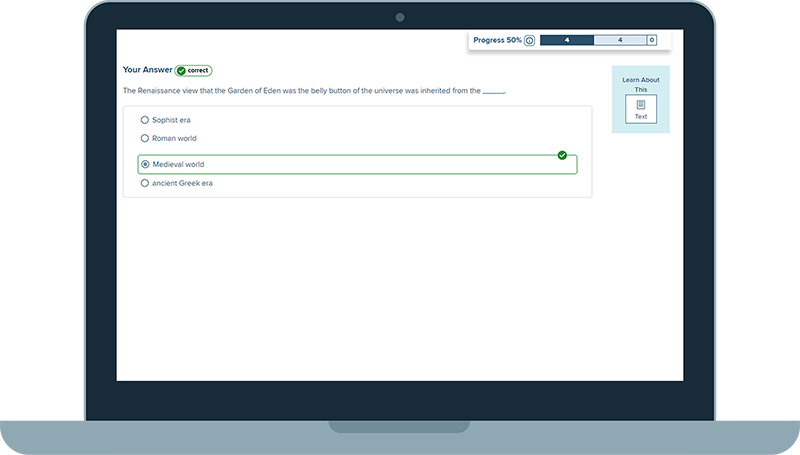 Content Retention
The recharge tool helps students better prepare for exams by allowing them to review and refresh their understanding of challenging material. On average, students experience stronger comprehension with a knowledge retention rate of 89.9% using Connect versus 70.1% without it.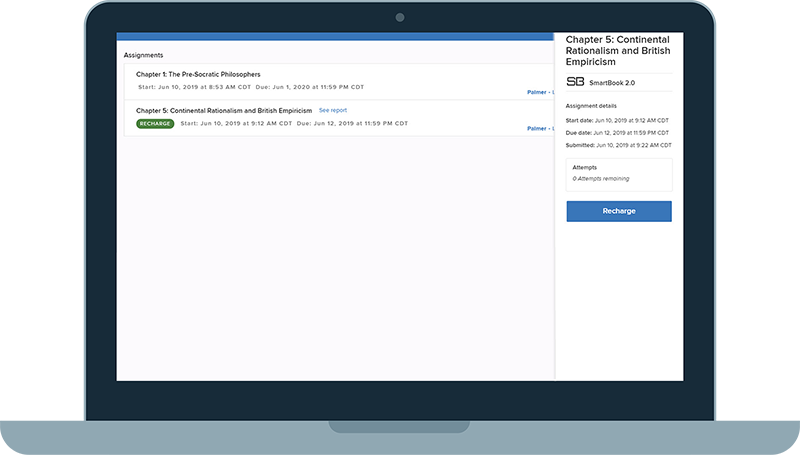 Flexible & Mobile Course Material
With Connect, students have the flexibility to study when they want. Our Read Anywhere app lets students access their eBook from their mobile phone or tablets. Students also can download a chapter or the entire text if they want to study offline.