First Year Experience
Find the Perfect Fit for Your Course
---

POWER Learning Student Success – 4 versions to fit your course best.
---
Learn How to Learn. Good Students Are Made, Not Born
Based on in-depth research on learning that has been validated in the behavioral sciences and education
Easy to use POWER framework (Prepare, Organize, Work, Evaluate, Rethink)
Incorporates critical thinking, active learning, and reflection in a cycle that helps students prepare, complete and assess
Four versions: 4 year, 2 year, career-based, online
Check out this product
Connect Master 2.0: Student Success, by McGraw Hill and Stokes
---
Break Free From What You Know, To What You Need – Next Level Learning for Today's Generation.
A focus on interactive, active learning in a contemporary, innovative design.
Modular / Customizable
Interactive ebook
Adaptive Questioning – with built in learning resources when needed
Practical Assessments – Reflect, Apply, Self-Assessments, Application-Based Activities
Check out this product
Peak Performance: Success in College and Beyond, 11th edition by Ferrett
---
Learn positive habits through attitude and an open mindset

Habit cycle - Perform positive routine behaviors for success
ABC Method of self-management help students manage thoughts, feelings and behaviors that drive positive change.
Check out this product
Psychology of Success, 7th edition by Waitley
---
Self Awareness and Critical Thinking

These strategies are used to examine dreams, values, interests, skills, needs, identity, self-esteem, and relationships.
Set and achieve goals that are in harmony with your personal vision of success
Check out this product
Choosing Success, 3rd edition by Atkinson and Longman
---
Empower Students

Based on the 5Cs (Challenge, Choices, Consequences, Choose, Check) of decision-making. Encourages students to take ownership over their life by making good choices.
SQ3R – Survey, Question, Read, Recite, Review - framework for each chapter.
Hacks and Apps – provide innovative strategies for issues that arise in academics and life.
Check out this product
Connect® for First Year Experience
---
Personalized Experience
SmartBook prompts students with questions based on the material they are studying. By assessing individual answers, SmartBook learns what each student knows and identifies which topics they need to practice. This adaptive technology gives each student a personalized learning experience and path to success.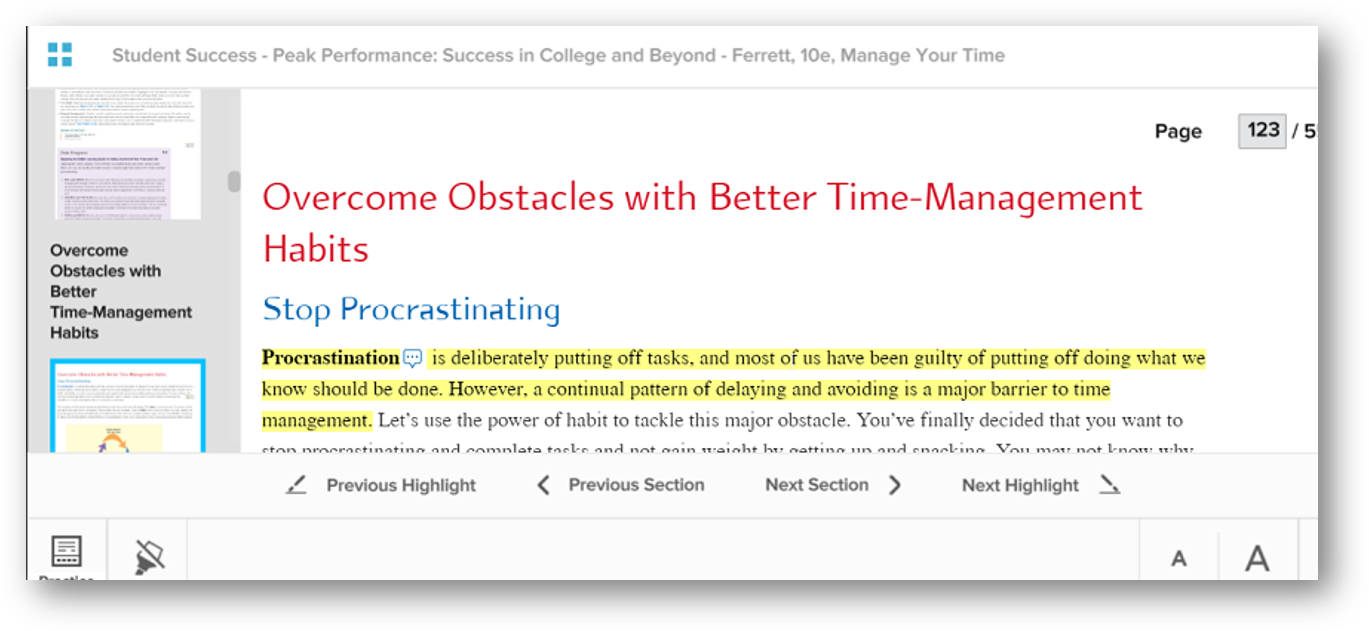 Content Retention
The recharge tool helps students better prepare for exams by allowing them to review and refresh their understanding of challenging material. On average, students experience stronger comprehension with a knowledge retention rate of 89.9% using Connect versus 70.1% without it.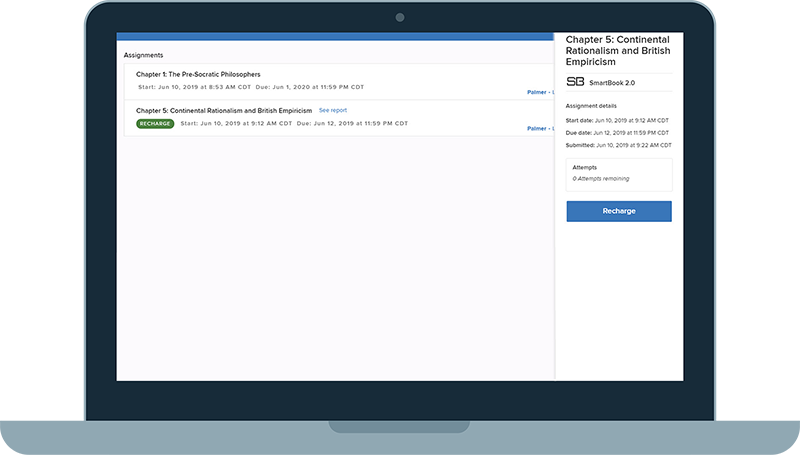 Flexible & Mobile Course Material
With Connect, students have the flexibility to study when they want. Our Read Anywhere app lets students access their eBook from their mobile phone or tablets. Students also can download a chapter or the entire text if they want to study offline.