Application-Based Activities
NEW immersive real-life scenarios engage students and put them in the role of everyday economists. Students practice their economic thinking and problem- solving skills as they apply course concepts and see the implications of their decisions as they go. The tool also provides specific feedback based upon student responses for support when it matters most. Each activity is designed as a 15-minute experience, unless students eagerly replay for a better outcome.
Graphing & Skill Development
Graphing exercises help students learn the mechanics. Interactive graphs help students visualize and interpret economic concepts, graphs, and data- how variables interact and why to develop critical thinking skills.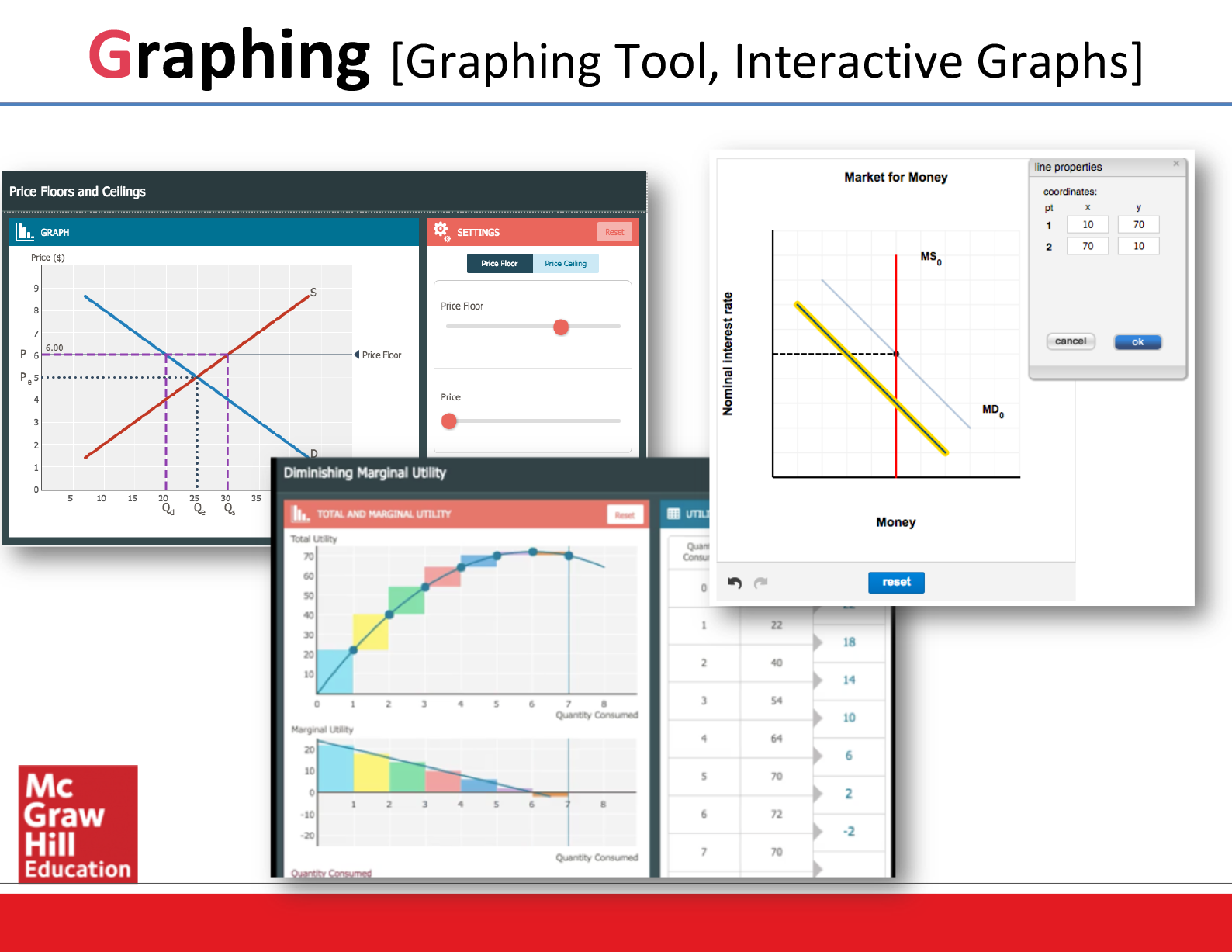 Engagement & Relevance
Short, succinct videos help bridge students' gaps in understanding. Videos help engage majors and non-majors by showing them how economics relates to their everyday life.