Learning Solutions
> Digital Solutions
> Connect Master

Next-Level Learning for Today's Generation
"I'm struggling with, do I bore the advanced student or do I intimidate those who aren't ready for these topics?"
Students often struggle to connect concepts to application. Connect Master breaks free from the constraints of a traditional textbook structure and format and takes students higher, with adaptive questioning and activities that allow them to demonstrate what they know and apply their learning to real-world challenges
Click on the video below to find out how Ted and Casey are optimizing adaptive learning for their students.
PRACTICAL ASSESSMENTS
The Connect Master Practical Assessments allow students to progress from understanding basic concepts to using their knowledge to analyze realistic scenarios and solve problems.
ADAPTIVE AND INDIVIDUALIZED STUDY TOOL
The Connect Master Adaptive and Individualized Study Tool creates a personalized learning experience for students, providing the opportunity to practice and enhance understanding of core concepts also covered in the Connect Master Reader.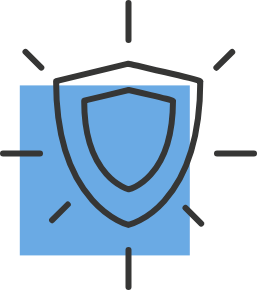 READER
The Connect Master Reader is built around key learning objectives that streamline the essential conceptual information. Key concepts are enhanced by learning resources to provide an active learning experience.
CORE CONCEPTS NOTEBOOK
While Connect Master is a fully digital product, we have also developed a Core Concepts Notebook that can be used alongside the digital product for those students who value a print reference. The Core Concepts Notebook contains the essential narrative content (without the interactives) from the Interactive Reader and is available as a printable PDF.
CUSTOMIZABLE
Connect Master's ability to customize content at the learning-objective level provides instructors the opportunity to specifically tailor student course materials to how the course is implemented.
Explore our Connect Master Offerings