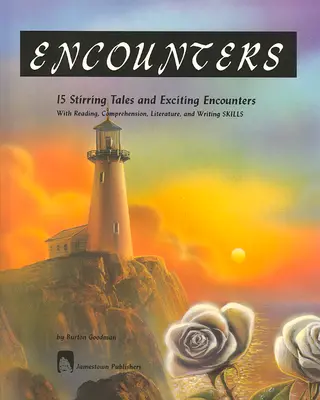 Goodman's Five Star Stories
One of our classic best-sellers, Goodman's Five-Star Stories supplements any literature curriculum or stands on its own by providing interesting fiction at just the right reading levels.

Adapted well-known short stories by traditional authors and newer multicultural authors entice even struggling readers with tales of adventure, derring-do, and surprise. Vocabulary in context, cloze passages, and critical thinking exercises help readers improve their understanding of the narrative text.
Reading levels progressing from 1 to 10 are content- and interest-level appropriate for middle and high school students
Five essential exercises accompany each selection
A scoring chart and progress graph in each book allows students to see their improvement as they progress
In these outstanding, multicultural stories students and teachers will see authors and characters that reflect themselves