Research and Thought Leadership for Texas Programs
Literacy Research and Thought Leadership
Overview of Literacy is for Life
Learn about the "7 Rs" -- the seven literacy curriculum attributes schools need to improve literacy instruction, boost student outcomes, and prepare students for college and careers.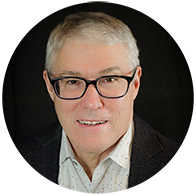 "My hope for Texas students is that they will come to see themselves as able to make sense of even difficult texts—that their reading determination and perseverance can be keys to their academic success."
Dr. Timothy Shanahan
Literacy Webinars
In these on-demand webinars, you'll have the chance to hear from industry leaders about topics important to Texas educators.
Aligning Instruction with the Revised TEKS for ELAR
Vicki Gibson, Educational Consultant and Trainer | Gibson Hasbrouck & Associates
Administrators and teachers need an efficient tool that identifies the changes in expectations for instruction, student practice, and assessment, to ensure classroom practices align with year-end outcomes reflected in the TEKS.
Engaging Critical Media Literacy Lessons in the Middle School Classroom
Gwynee Ash, Professor | Texas State University
This session helps teachers draw on media headlines as a means of reinforcing standards-based critical literacy skills, in response to ideas and texts shared on social media.
Equity of Access for Students Who Need It Most
Jana Echevarria, Professor Emerita | California State University, Long Beach
Dr. Echevarria discusses how English learners are provided effective means for accessing the core curriculum, as well as accelerating their language development and literacy skills.
Best Instructional Practices in a Balanced Approach to Instruction
Kathy Bumgardner, Founder and Lead Literacy Consultant | Strategies Unlimited, Inc.
Kathy Bumgardner talks about classrooms today and how we can continue to support our students.
Making RTI Work for Kids and Teachers in Texas
Jan Hasbrouck Educational Consultant and Trainer | Gibson Hasbrouck & Associates
Dr. Hasbrouck discusses how RTI can be an effective framework to help EVERY student succeed K–12, data from the right assessments can help us make the best instructional decisions that make a difference, and a specific, outcomes-based model to systematically organize data will be shared.
Rigorous Reading for Texas Students
Douglas Fisher, Professor of Educational Leadership | San Diego State University
Dr. Doug Fisher talks about Rigorous Reading for Texas.
Foldables, Learning Styles, and Multisensory Strategies
Dinah Zike Educational Author and Consultant President and Founder of Dinah.com | Dinah Zike Academy, Professional Development Facility
Foldables, Learning Styles, and Multisensory Strategies
Literacy White Papers and Guides