Career and
Technical Education
Welcome to your CTE Sample Resource Experience
McGraw Hill supports Texas educators in preparing students for high school and beyond with Career and Technical Education courses.
Start Here
Review our bestseller flyer and discover how Texas CTE programs spark curiosity and ignite learning for students across the state—providing them with the real-world knowledge and skills needed to thrive in their future careers.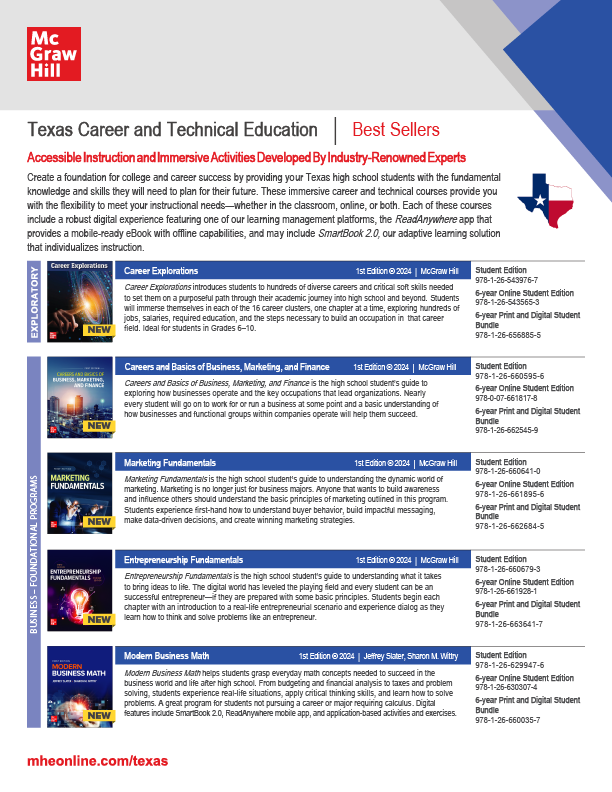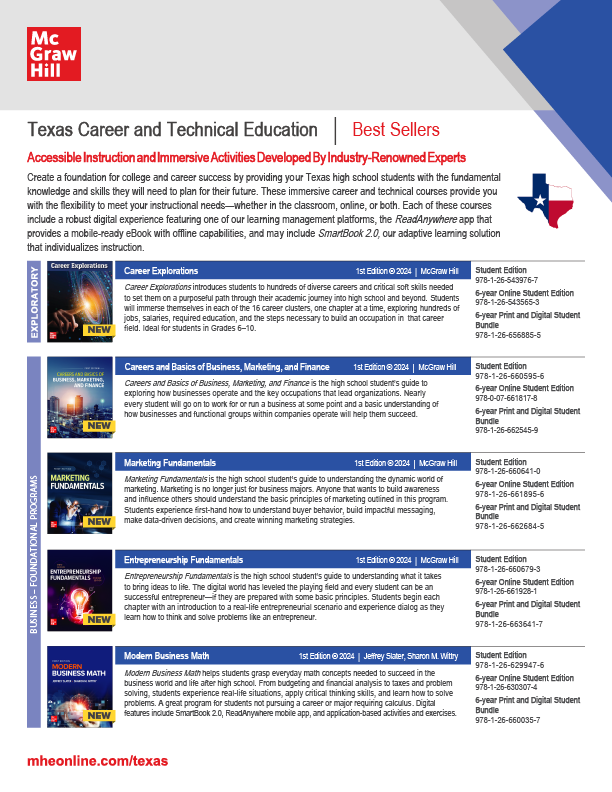 Explore the Program
Dive into the array of Career and Technical Education programs and learn how they support students with engaging and robust content, real-world applications, and meaningful learning experiences.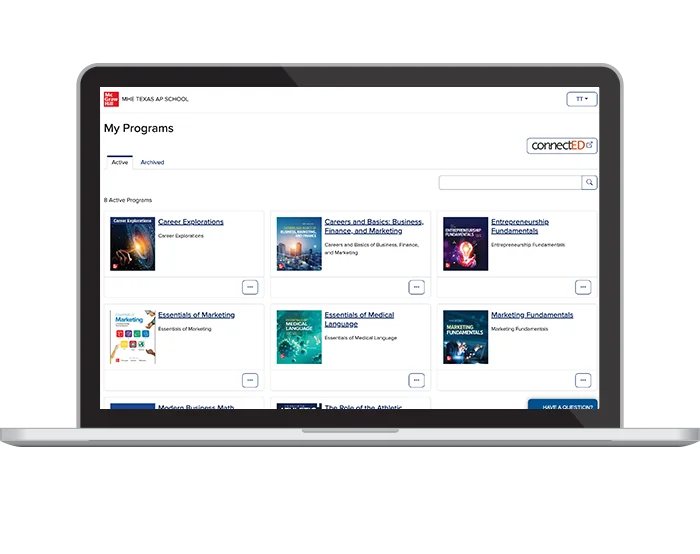 Sample Print
Get a deeper look at the Texas print components to learn more about the hands-on, inquiry-centered instruction and accessible features that support all Texas students on their way to AP, Honors, and Electives success.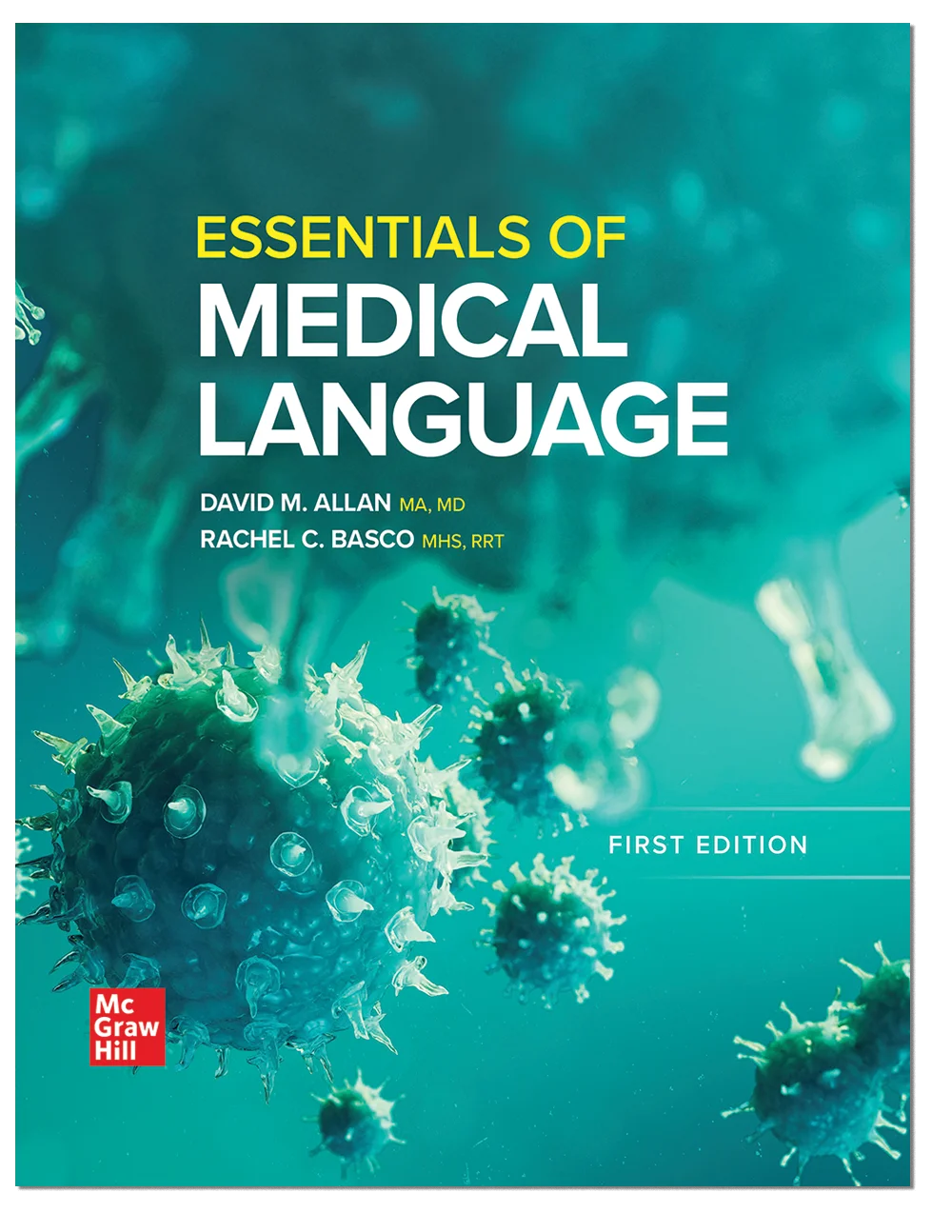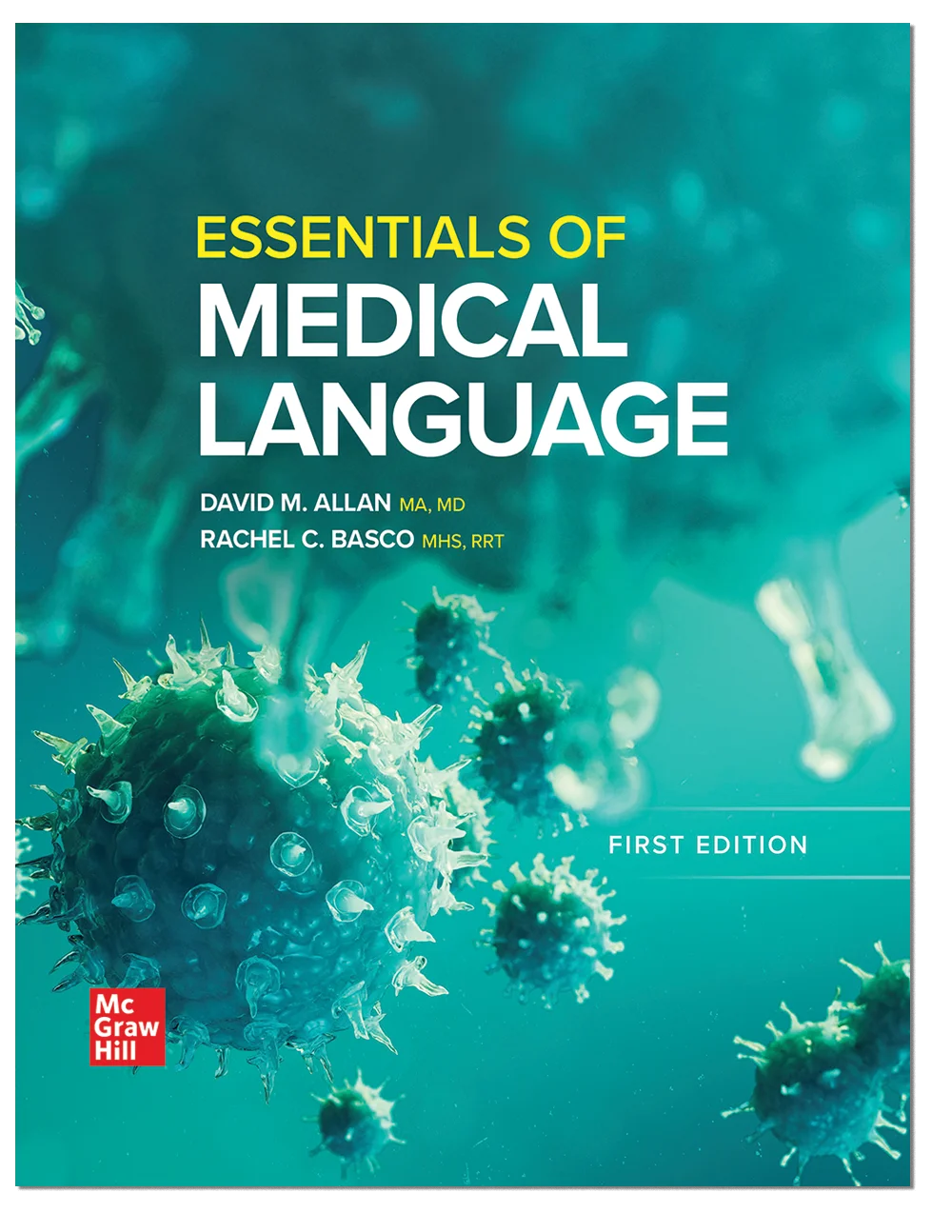 Want to Learn More or Schedule a Presentation?
Contact your local Texas sales representative to discuss your specific classroom needs and how we can help you guide every student on the path to success.