K–5 Florida Social Studies
Welcome to Your K–5 Florida Social Studies Sampling Experience
Open young minds to the wonders of our world by introducing a diverse range of cultures, communities, people, and perspectives within it. Through the lens of the past (and present), Florida Social Studies prepares students to engage each other in critical conversations within the classroom, their community, and beyond.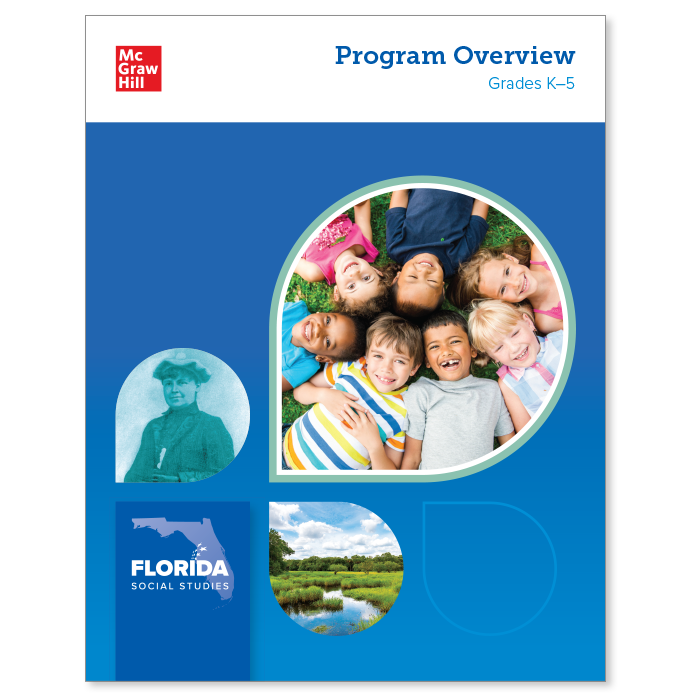 Get Started

Start by reviewing the Overview Brochure to see how Florida Social Studies is designed to support teachers and empower learners.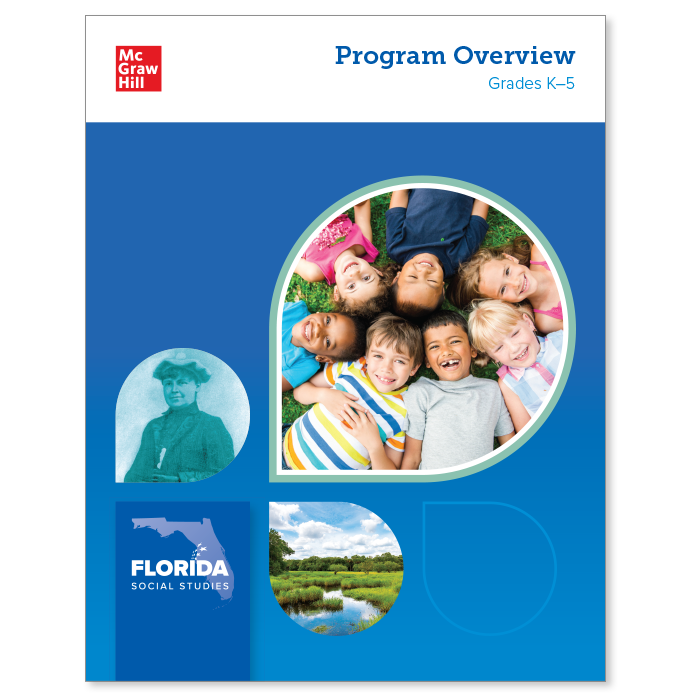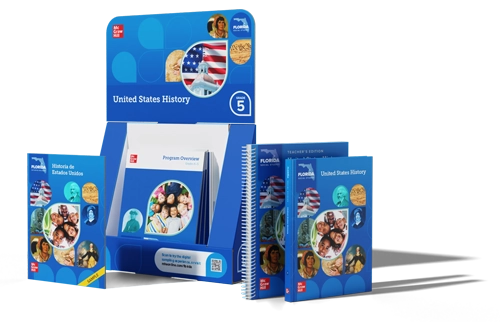 Sample Print

Explore the Student Research Journal and Teacher Edition to launch collaborative discovery through engaging inquiry-based learning.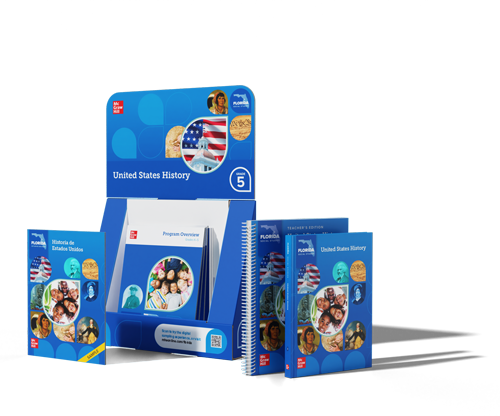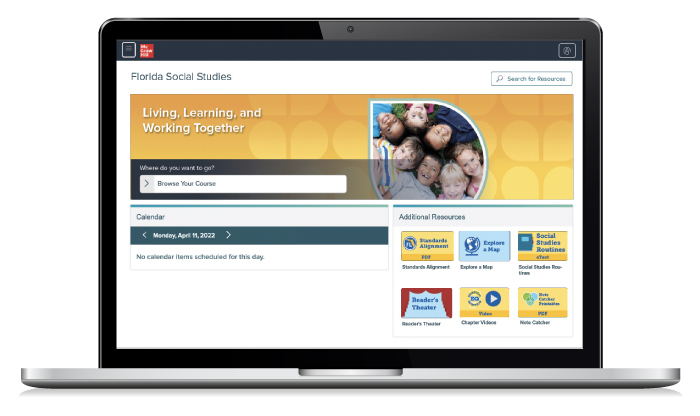 Sample Digital

Experience a platform that puts dynamic resources at your fingertips with a library of primary sources, maps, photographs, and videos for your students to explore.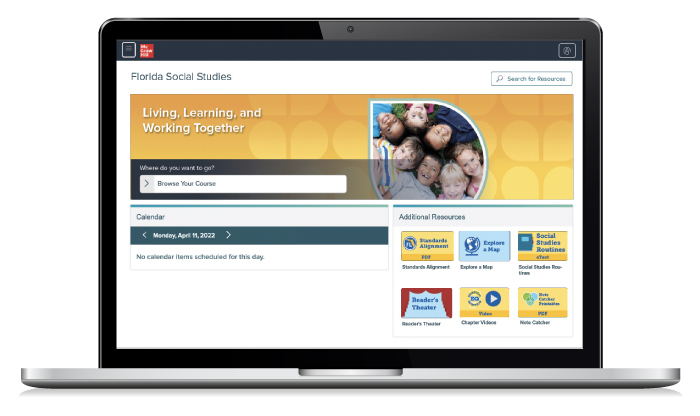 Want to Learn More or Schedule a Presentation?
Contact your local sales representative to learn more about how Florida Social Studies can transform the learning experience for students in your classroom or request a print sample.