The world is more interconnected than ever. The days of imparting knowledge from the front of the classroom are over. This means that the impact of the students on you matters as much as yours on them.
We want you to express this interconnectivity through an artistic expression of your choice. Draw a picture, sing a song, shoot a short film, make a sculpture, write a poem, or any other medium that demonstrates the impact of your students.
The winner will win free airfare, hotel accommodations, and admission to the ISTE conference in Chicago June 24–27, 2018. Finalists will win VIP entry to Ed Tech Karaoke.
Enter in Three Easy Steps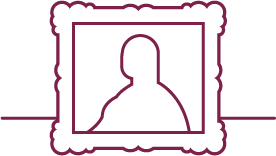 Create an original work that best reflects how students empower you.

Complete the form and upload your masterpiece below.
Here's What You Need to Know
Who can enter – Any educator or administrator.
Type of medium – Sky's the limit. (Suggestions – drawing, painting, sculpture, writing, song, rap, dance, spoken verse, dramatic performance, photography, or short film)
What you should do – Get creative! Originality, quality, and a reflection of how your students inspire you will each make up a third of your score.
What you shouldn't do – Please do not include students (or other minors), unlicensed third-party intellectual property (logos on clothing, in the background, textbooks, products, trademarks, music, artwork, photographs, or writing created by someone other than the entrant), or any information that violates someone's privacy.
See full contest rules here.