Connect for Student Success
As a learning science company, we create interactive learning content that engages students and supports higher order thinking skills. Click on each tab below to learn how each Connect component helps students prepare for their future by driving a deeper level of understanding and application.


Connect for Student Success Features
---
Connect for Student Success Titles
---
Connect Master

NEXT-LEVEL LEARNING
FOR TODAY'S GENERATION
Students often struggle to connect concepts to application. Connect Master takes students higher, with adaptive questioning and activities that allow them to demonstrate what they know and apply their learning to real-life situations and challenges.
Equity in Action
Equity is one of the greatest challenges in higher education because every student has a different starting point. Listen to how Connect Master Student Success bridges the achievement gap.
Student Workshop Video – The Power of Purpose, Passion, and Persistence
As part of the How to Thrive in College & Your Career Student Workshop Series, LaShana Stokes, presents on The Power of Purpose, Passion, and Persistence.
Click the link below to access other workshops in the series.
Featured Products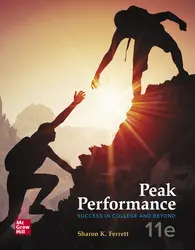 Peak Performance: Success in College and Beyond
11th Edition
Prepare – Organize – Work – Evaluate – Rethink = POWER
The POWER framework teaches students the skills needed to succeed in college and careers beyond.

Hear from Dr. Robert Fledman, McGraw-Hill author and Deputy Chancellor UMass Amherst, on his research-based and proven student success approach (P.O.W.E.R):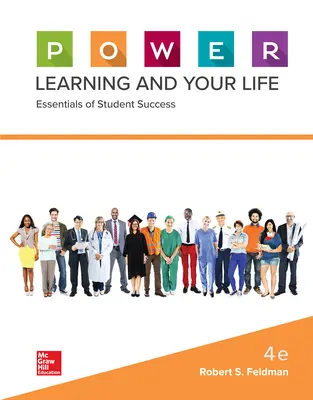 College Smarter, Not Harder.
Students want to achieve the best grades possible with the limited time they have to study. And McGraw-Hill is here to help them do just that. Connect is a personalized digital learning assistant that makes acing exams, earning better grades, managing time, and getting work done easier, quicker and more convenient than ever.
And McGraw-Hill's HillHacks, a student-focused blog, aims to provide students with tips and ideas on how to be successful both in an outside of the classroom.
See how McGraw-Hill partners with students to provide relevant, useful content to make college smarter, not harder.
Resources
Digital Works
Student Trends: Student Survey on Digital Usage
We asked over 1000 students about their use of technology in college learning & studying.
Key Findings:
60% of students feel that digital technology has improved their grades, with a fifth saying it "significantly" improved their grades.
More than 61% of students agreed that digital learning technology is extremely or very helpful in preparing for exams.
82% of students reported using laptops for homework assignments, compared to 59% for print materials.
Just 35% of students report using smartphones to complete their homework assignments or study for exams.
Request the full report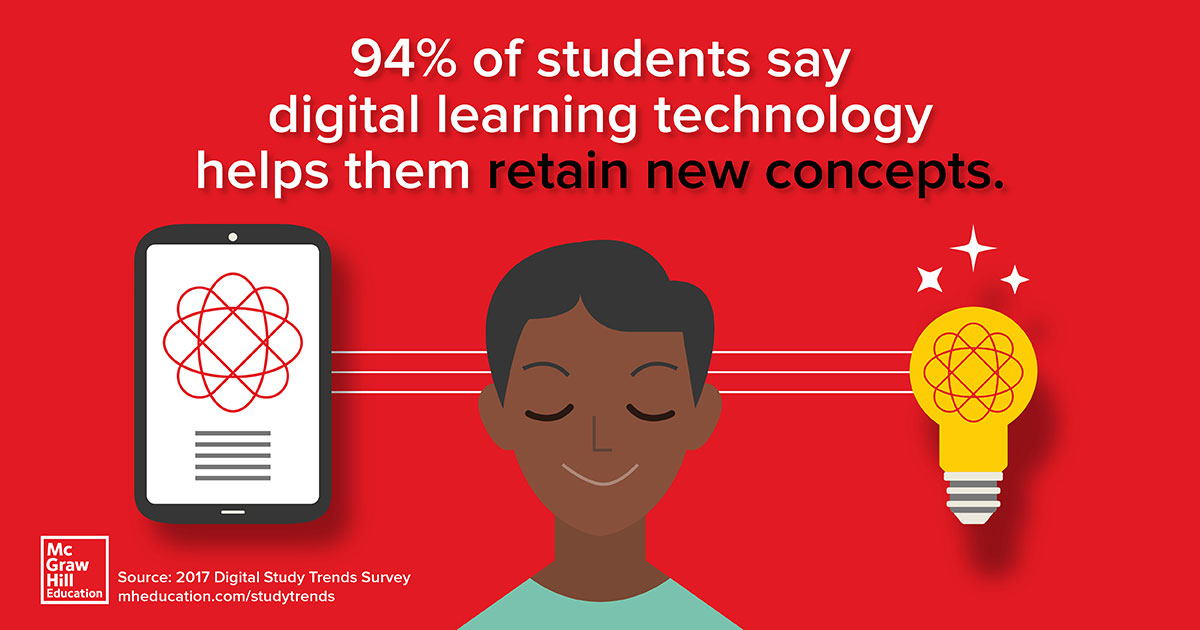 Customization
Drive engagement and customize your courseware to maximize value - Featuring Create and Open Learning Solutions.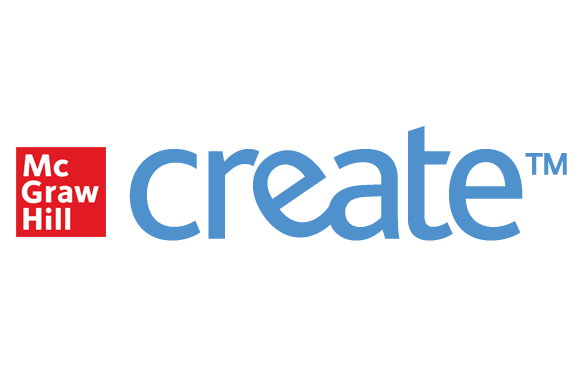 McGraw-Hill Campus
Simple. Secure. Seamless.
McGraw-Hill Campus integrates all of your McGraw-Hill digital products with your school LMS for quick and easy access to best-in-class content and learning tools. Build an effective digital course, enroll students with ease and discover how powerful digital teaching can be.

Blackboard Integration
Two LMS Integration Services = One Solution.
McGraw-Hill Higher Education offers two pathways for LMS integration. McGraw-Hill Campus enables seamless access from any LMS in use to all of our content and learning platforms. Blackboard customers may also leverage the McGraw-Hill Connect and Create building block specific to their LMS for the tightest integration available today for Connect and Create users.