Laboratory Manual for General, Organic, and Biological Chemistry
1st Edition
By Cindy Applegate and Mary Bethe Neely and Michael Sakuta
ISBN10: 0073511250
ISBN13: 9780073511252
Copyright:
2016
---
Instructors: choose ebook for fast access or receive a print copy.
---
Program Details
Preface Common Laboratory Equipment Laboratory Safety Rules Using a Bunsen Burner Graphing Experimental Data Math Module 1 Measurements, Significant Figures, Calculations 2 Density and Specific Gravity 3 Atomic Structure and Periodic Properties 4 Nuclear Chemistry 5a Ionic Compounds: Their Names and Formulas 5b Covalent Compounds: Their Names, Formulas, and Shapes 6 Chemical Reactions 7 Empirical Formulas of Compounds 8 Calorimetry 9 States of Matter and Energy Changes 10 Gas Laws 11 Solutions 12 Reaction Rates and Equilibrium 13 Acids, Bases, pH, and Buffers 14 Titration of the Acid Content in Vinegar 15 Polymers and Plastics 16 Organic Compound Properties and Reactions 17 Alkanes 18 Hydrocarbon Reactions 19 Alcohols 20 Paper Chromatography 21 Aldehydes and Ketones 22 Carbohydrate Structures and Models 23 Carbohydrate Tests 24 Carboxylic Acids and Esters 25 Saponification 26 Amines and Amides 27 Protein Reactions and Tests 28 Vitamins 29 Digestion 30 Aspirin
Connect
By prompting students to engage with key concepts, while continually adapting to their individual needs, Connect activates learning and empowers students to take control resulting in better grades and increased retention rates. Proven online content integrates seamlessly with our adaptive technology, and helps build student confidence outside of the classroom.
Learn More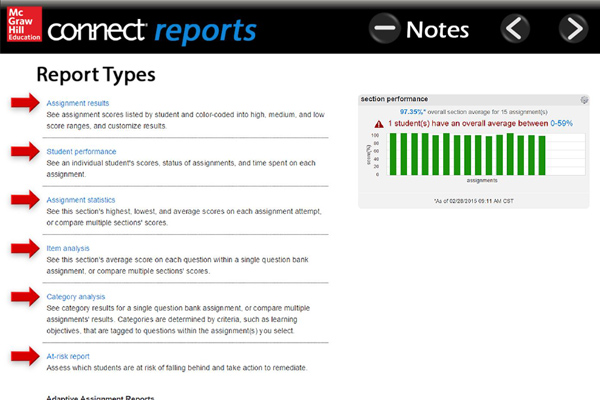 Connect Reporting
View complete, at-a-glance reports for individual students or the whole class. Generate powerful data related to student performance across learning outcomes, specific topics, level of difficulty and more. Additionally, you can compare student performance in different sections of the course.
Learn More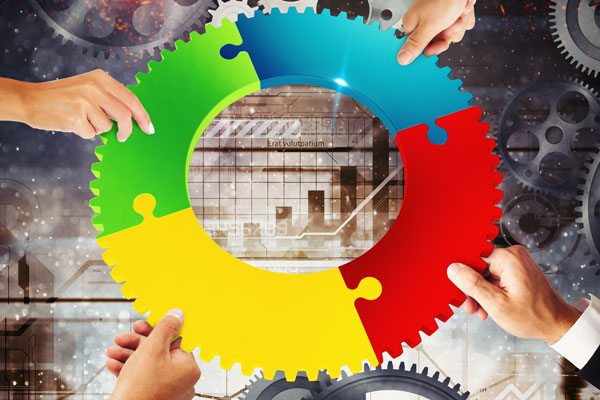 LMS Integration
With a single point of access, Connect seamlessly integrates with every learning management system on the market today. Quickly access registration, attendance, assignments, grades, and course resources in real time in one, familiar location.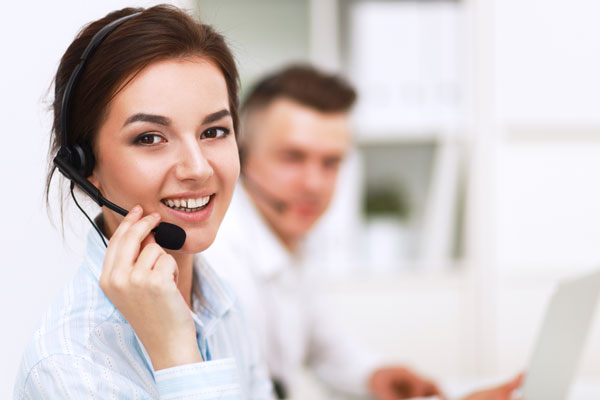 Implementation and digital support
We provide self-directed resources, local, on campus training, and live webinar sessions, to get you up and running in a way that works for you, and to help you get the most out of Connect. We maintain a technical support team available to both instructors and students for any questions that might arise while using Connect.
Learn More