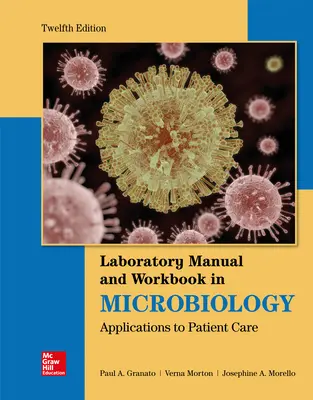 Lab Manual and Workbook in Microbiology: Applications to Patient Care
12th Edition
By Josephine Morello and Paul Granato and Verna Morton
ISBN10: 1260002187
ISBN13: 9781260002188
Copyright:
2019
Product Details

+
This lab manual emphasizes the basic principles of diagnostic microbiology for students preparing to enter the allied health field. Students are led through a series of exercises that allow them to learn basic microbiology techniques and practice safety in the laboratory and hospital environment. It is primarily oriented toward meeting the interests and needs of those who will be directly involved in patient care and wish to learn how microbiological principles should be applied.
Read more +
---
Instructors: choose ebook for fast access or receive a print copy.
---
Program Details
1. The Microscope
2. Handling and Examining Cultures
3. Simple Stains, Hanging Drop, and Wet-Mount Preparations
4. Gram Stain
5. Acid-Fast Stain
6. Culture Media
7. Streaking Technique to Obtain Pure Cultures
8. Subculture Techniques
9. Moist and Dry Heat
10. The Autoclave
11. Disinfectants
12. Antimicrobial Agent Susceptibility Testing and Resistance
13. Primary Media for Isolation of Microorganisms
14. Some Metabolic Activities of Bacteria
15. Activities of Bacterial Enzymes
16. Antigen Immunoassays for Detection and Identification of Microogranisms
17. Principles of Nucleic Acid Assays for Multiplex Syndrome Panel Testing for the Diagnosis of Infectious Disease
18. Principles and Applications of MALDI-TOF Mass Spectrometry for the Rapid Identification of Bacteria and Fungi
19. Streptococci
20. Streptococci, Pneumococci, and Enterococci
21. Haemophilus, Corynebacteria, and Bordetella
22. Clinical Specimens from the Respiratory Tract
23. The Enterobacteriaceae (Enteric Bacilli) and Other Clinically Important Gram-Negative Bacilli
24. Clinical Specimens from the Intestinal Tract
25. Urine Culture Techniques
26. Neisseria and Spirochetes
27. Clinical Specimens from Blood
28. Anaerobic Bacteria
29. Mycobacteria
30. Mycoplasmas, Rickettsiae, Chlamydiae, Viruses, and Prions
31. Fungi:Yeasts and Molds
32. Protozoa and Animal Parasites
33. Serodiagnosis of Infectious Disease
34. Principles and Practices of Infection Prevention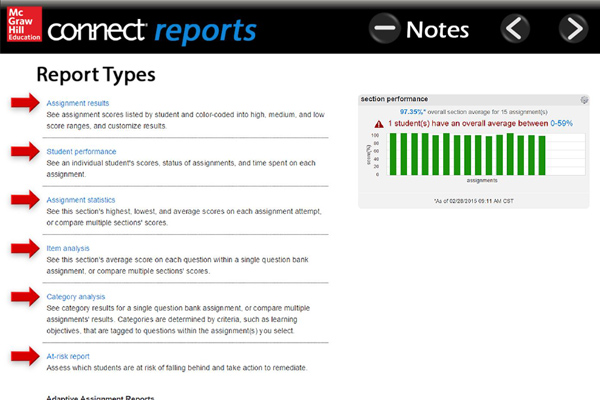 Connect Reporting
View complete, at-a-glance reports for individual students or the whole class. Generate powerful data related to student performance across learning outcomes, specific topics, level of difficulty and more. Additionally, you can compare student performance in different sections of the course.
Learn More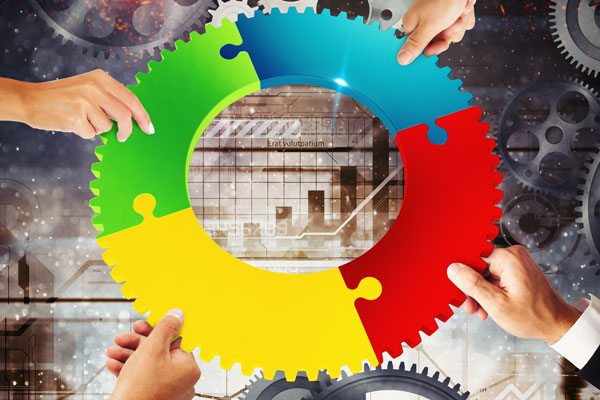 LMS Integration
With a single point of access, Connect seamlessly integrates with every learning management system on the market today. Quickly access registration, attendance, assignments, grades, and course resources in real time in one, familiar location.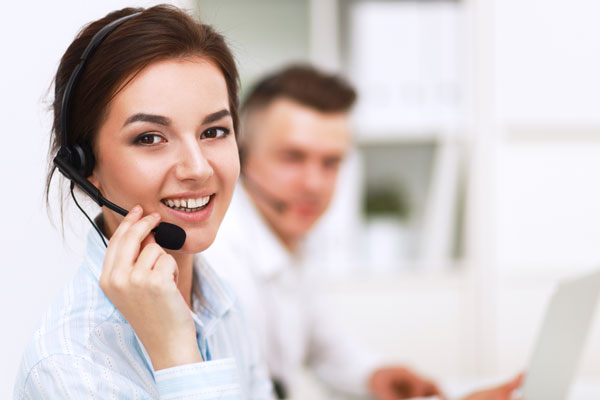 Implementation and digital support
We provide self-directed resources, local, on campus training, and live webinar sessions, to get you up and running in a way that works for you, and to help you get the most out of Connect. We maintain a technical support team available to both instructors and students for any questions that might arise while using Connect.
Learn More