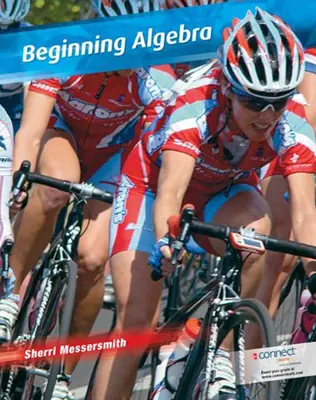 Beginning Algebra
,
1st Edition
ISBN10: 0073406163 | ISBN13: 9780073406169
Purchase Options:
* The estimated amount of time this product will be on the market is based on a number of factors, including faculty input to instructional design and the prior revision cycle and updates to academic research-which typically results in a revision cycle ranging from every two to four years for this product. Pricing subject to change at any time.
Additional Product Information:
Building a Better Path To Success! Connecting Knowledge – Sherri prepares her students for success by refreshing their knowledge of arithmetic. By helping students see the connection between arithmetic and algebra, Sherri found that her students were more confident in their abilities as they progressed through the course. This classroom tested practice was integrated into the texts so that both instructors and students could benefit. Messersmith accomplishes this by including arithmetic examples for most sections before the use of algebraic examples. Also, the author has developed through classroom use a series of Basic Skills Worksheets that can easily be integrated into the classroom. Presenting Concepts in "Bite Size" Pieces – By breaking down the sections into manageable pieces, the author has identified the core places where students traditionally struggle and then assists them in understanding that material to be successful moving forward. Mastering Concepts - With the textbook and Connect Math hosted by ALEKS, a new online homework and assessment tool, students can practice and master their understanding of algebraic concepts. Messersmith is rigorous enough to prepare students for the next level yet easy to read and understand. The exposition is written as if a professor is teaching in a lecture to be more accessible to students. The language is mathematically sound yet easy enough for students to understand.
Chapter 1 The Real Number System and Geometry
1.1 Review of Fractions
1.2 Exponents and Order of Operations
1.3 Geometry Review
1.4 Sets of Numbers and Absolute Value
1.5 Addition and Subtraction of Real Numbers
1.6 Multiplication and Division of Real Numbers
1.7 Algebraic Expressions and Properties of Real Numbers
Chapter 2 The Rules of Exponents
2.1 Basic Rules of Exponents
Part A The Product Rule and Power Rules
Part B Combining the Rules
2.2 Integer Exponents Bases
Part A Real-Number Bases
Part B Variable Bases
2.3 The Quotient Rule
Putting It All Together
2.4 Scientific Notation
Chapter 3 Linear Equations and Inequalities
3.1 Solving Linear Equations Part I
3.2 Solving Linear Equations Part II
3.3 Solving Linear Equations Part III
3.4 Applications of Linear Equations
3.5 Applications Involving Percentages
3.6 Geometry Applications and Solving Formulas
3.7 Applications of Linear Equations to Proportions, Money Problems, and d=rt
3.8 Solving Linear Inequalities in One Variable
Chapter 4 Linear Equations in Two Variables
4.1 Introduction to Linear Equations in Two Variables
4.2 Graphing by Plotting Points and Finding Intercepts
4.3 The Slope of a Line
4.4 The Slope-Intercept Form of a Line
4.5 Writing an Equation of a Line
4.6 Introduction to Functions
Chapter 5 Solving Systems of Linear Equations
5.1 Solving Systems by Graphing
5.2 Solving Systems by Substitution
5.3 Solving Systems by the Elimination Method
Putting It All Together
5.4 Applications of Systems of Two Equations
5.5 Linear Inequalities in Two Variables
Chapter 6 Polynomials
6.1 Review of the Rules of Exponents
6.2 Addition and Subtraction of Polynomials; Graphing
6.3 Multiplication of Polynomials
6.4 Division of Polynomials
Chapter 7 Factoring Polynomials
7.1 The Greatest Common Factor and Factoring by Grouping
7.2 Factoring Trinomials of the Form x2+bx+c
7.3 Factoring Trinomials of the Form ax2+bx+c (a≠1)
7.4 Factoring Special Trinomials and Binomials
Putting It All Together
7.5 Solving Quadratic Equations by Factoring
7.6 Applications of Quadratic Equations
Chapter 8 Rational Expressions
8.1 Simplifying Rational Expressions
8.2 Multiplying and Dividing Rational Expressions
8.3 Finding the Least Common Denominator
8.4 Adding and Subtracting Rational Expressions
Putting It All Together
8.5 Simplifying Complex Fractions
8.6 Solving Rational Equations
8.7 Applications of Rational Equations and Variation
Chapter 9 Radicals and Rational Exponents
9.1 Finding Roots
9.2 Simplifying Expressions Containing Radicals
9.3 Adding and Subtracting Radicals
9.4 Combining Operations on Radicals
9.5 Dividing Radicals
9.6 Solving Radical Equations
9.7 Rational Exponents
Chapter 10 Quadratic Equations
10.1 Solving Quadratic Equations Using the Square Root Property
10.2 Solving Quadratic Equations by Completing the Square
10.3 Solving Quadratic Equations Using the Quadratic Formula
Putting It All Together
10.4 Complex Numbers
10.5 Graphs of Quadratic Equations
Appendix
A.1 Mean, Median, and Mode
A.2 Systems of Linear Equations in Three Variables
A.3 Quadratic Inequalities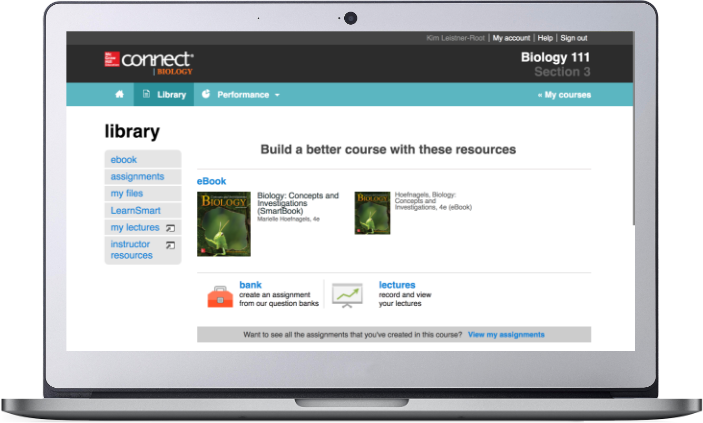 By prompting students to engage with key concepts, while continually adapting to their individual needs, Connect activates learning and empowers students to take control resulting in better grades and increased retention rates. Proven online content integrates seamlessly with our adaptive technology, and helps build student confidence outside of the classroom.
SmartBook® 2.0
Available within Connect, SmartBook 2.0 is an adaptive learning solution that provides personalized learning to individual student needs, continually adapting to pinpoint knowledge gaps and focus learning on concepts requiring additional study. SmartBook 2.0 fosters more productive learning, taking the guesswork out of what to study, and helps students better prepare for class. With the ReadAnywhere mobile app, students can now read and complete SmartBook 2.0 assignments both online and off-line. For instructors, SmartBook 2.0 provides more granular control over assignments with content selection now available at the concept level. SmartBook 2.0 also includes advanced reporting features that enable instructors to track student progress with actionable insights that guide teaching strategies and advanced instruction, for a more dynamic class experience.