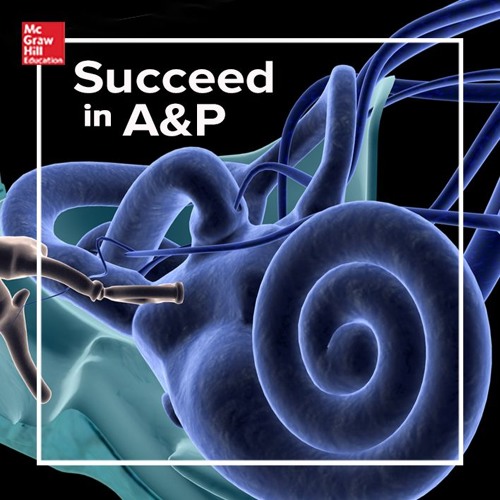 An audio podcast series dedicated to the sharing of ideas, best practices, teaching tips, educational solutions, and other exciting topics in Anatomy and Physiology.
Most Listened to episodes!
Top 10 tips to thrive in A&P

 Assessments with Intention in Anatomy and Physiology

 Instructional Design+ Learning Science + McGraw-Hill Education!

 A Student Perspective on Succeeding in A&P

 The top 15 tips for teaching Anatomy & Physiology courses!

 Hole's Human A&P: Product Developers are the Swiss Army Knife of publishing!

 Now that you are in A&P II, how can you help student to be more prepared to succeed?

 We LOVE physiology, Happy Valentines Day!

 The Role of Critical Thinking in Anatomy & Physiology

 Building Confidence with Critical Thinking in the A&P Laboratory!
Listen or subscribe here
If you would like to appear on the Succeed in A&P podcast or have show inquiries, contact Jim Connely at:
james.connely@mheducation.com or cell 563-599-5359