Dorm Room Recipe: Pumpkin Pie Oatmeal
Published October 31, 2014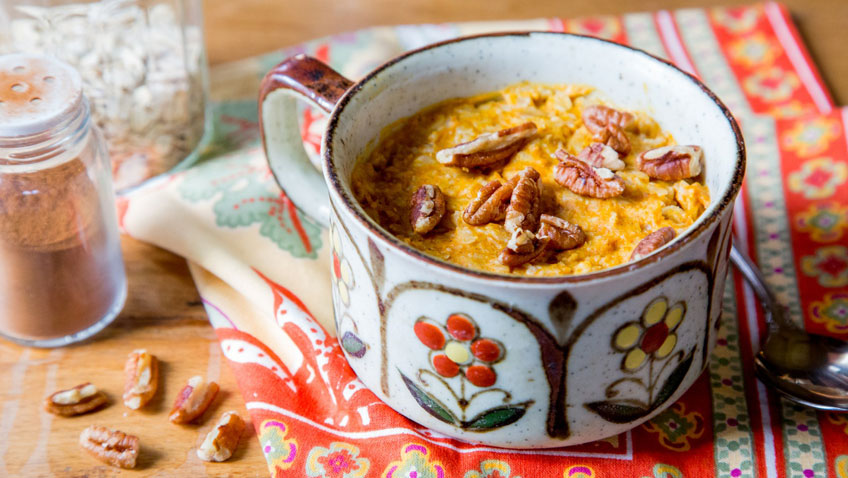 This seasonal favorite is the perfect breakfast to warm you up on those brisk mornings, and it's filling enough to keep you going until lunch.
prep time: 3 minutes
cook time: 2 minutes
total time: 5 minutes
Equipment:
microwave
microwave-safe bowl
microwave-safe cover
spoon
can opener

Ingredients:
1 cup rolled oats
1 cup milk
½ cup pumpkin puree
1 teaspoon pumpkin pie spice
(optional) toppings: chopped pecans, maple syrup

Directions:

Step 1: Combine the oats and milk in a microwave-safe bowl. Cover.

Step 2: Microwave on HIGH for 1½ minutes.

Step 3: Remove carefully and stir with a spoon

Step 4: Fold in the pumpkin puree and spice mix. Mix well.
Step 5: Pop back in the microwave for another 30 seconds. Serve with chopped pecans and maple syrup, if desired.