Dorm Room Recipe: Fresh Potato & Sweet Potato Chips
Published October 31, 2014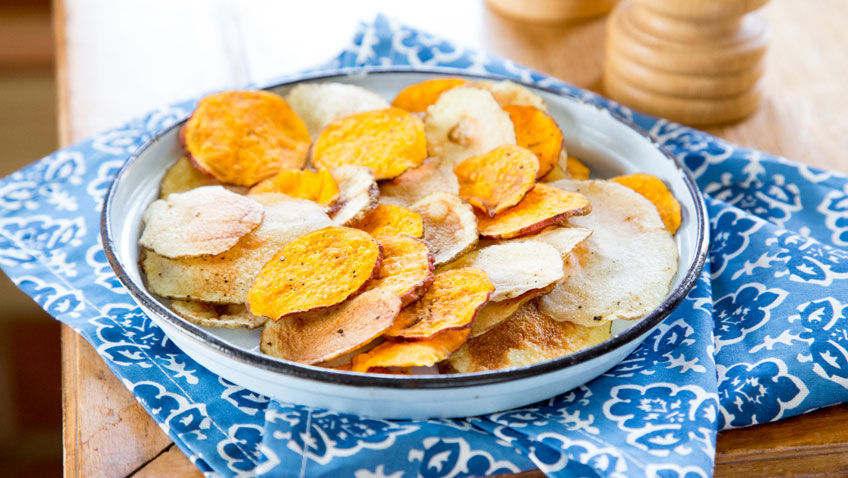 Need a study break? Whip up a quick and easy snack right in your dorm room in 6 minutes and you'll be the envy of the entire floor. (Whether you choose to share is entirely up to you.)
prep time: 10 minutes
cook time: 6 minutes
total time: 16 minutes
Equipment:
microwave
knife
cutting board
paper towels
bowl
microwave-safe plate

Ingredients:
1 white potato
1 sweet potato
1 tablespoon olive oil
salt & pepper, to taste

Directions:

Step 1: Wash and scrub your potatoes.

Step 2: Using a sharp knife, cut your potatoes into thinly-sliced rounds. Pat the rounds dry using your paper towels.

Step 3: In a bowl, toss the potato rounds with olive oil and season with salt and pepper.
Step 4: Line the microwave-safe plate with 2 sheets of paper towels. Place the rounds (in one even layer, without overlapping) over the paper towels.
Step 5: Cook in microwave on HIGH for 3 minutes. After 3 minutes, turn each round over and cook for another 3 minutes (or until golden brown and crispy) on MEDIUM. Repeat in batches.