McGraw-Hill Connect Recognized by SIIA for Driving the Future of Adaptive Learning
Published May 19, 2016
---
Learning science-driven digital solution honored as 2016 SIIA CODiE Award winner for its ability to personalize learning and improve student outcomes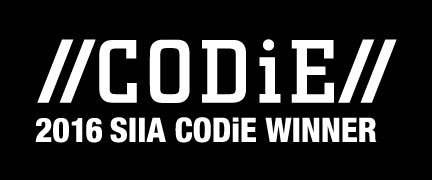 NEW YORK, May 18, 2016 – McGraw-Hill, the learning science company, today announced that for the second consecutive year it has been awarded a prestigious Software & Information Industry Association (SIIA) CODiE Award for McGraw-Hill Connect®, its best-in-class learning technology platform for the higher education market. The CODiE Awards, an annual program that recognizes excellence in software development, is the only peer-recognition program of its kind. This year, McGraw-Hill Connect® took home the title of "Best Postsecondary Learning Content Solution."
"We're extremely proud that McGraw-Hill Connect was recognized at this year's CODiE Awards," said Stephen Laster, chief digital officer of McGraw-Hill. "Our goal is to provide digital products that offer better outcomes for students by personalizing the learning experience, and we are honored to be recognized by our peers for our achievements in this area. This award will only deepen our commitment to providing solutions that bring together the science of learning and the art of teaching."
McGraw-Hill Connect® is the company's learning platform for the higher education market. The latest release of Connect features a mobile-first, student-centric design optimized for use on tablets via native apps. Connect allows students to complete assignments, study course material through the SmartBook adaptive reading experience, and access the Connect Insight analytics dashboard—anytime, anywhere.
In addition to McGraw-Hill's 2016 CODiE win, the company's products received 14 total finalist nominations across K-12, higher education and professional.
For more information about McGraw-Hill Connect®, visit:
http://www.mheducation.com/highered/platforms/connect.html
About McGraw-Hill
McGraw-Hill is a learning science company that delivers personalized learning experiences that help students, parents, educators and professionals drive results. McGraw-Hill has offices across North America, India, China, Europe, the Middle East and South America, and makes its learning solutions available in nearly 60 languages. Visit us at mheducation.com or find us on Facebook or Twitter.
Contact:
Nina Chang
McGraw-Hill
(646) 766-2001
nina.chang@mheducation.com