Get the full survey report!
Highlights from this year's survey include:
College preparedness: Find out which aspects of college life students feel prepared or unprepared for.
Career preparedness: Perceptions of preparedness vary widely across gender and other student groups.
Workforce skills and resources: Largely, students don't feel they've gained critical career skills and are seeking additional help.
Jobs and employer perceptions: Undergrads are confident about landing a job but a big gap remains between student and employer perception of preparedness.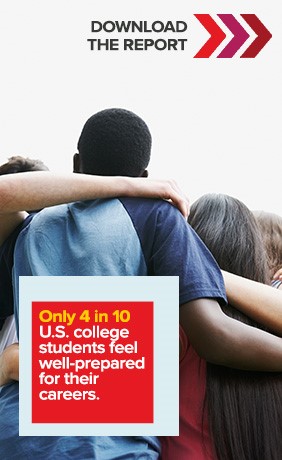 View Full Results of Survey
Your information will be used to provide you with the requested information and other information about McGraw Hill's products and services. You may opt out at any time by contacting McGraw Hill's local privacy officer or selecting "unsubscribe" at the bottom of any email you receive from us.