Program Spotlight: Career PATHS at Arizona State Prison
Published September 27, 2021
---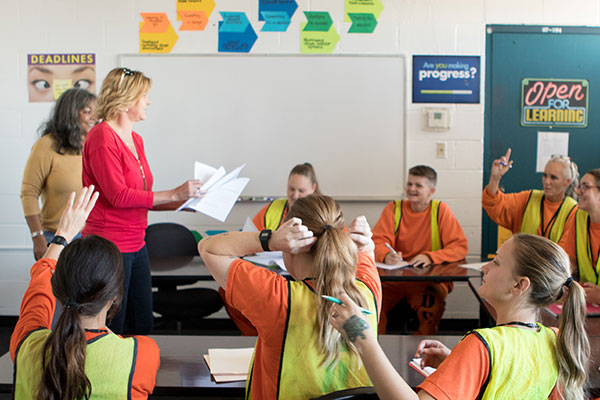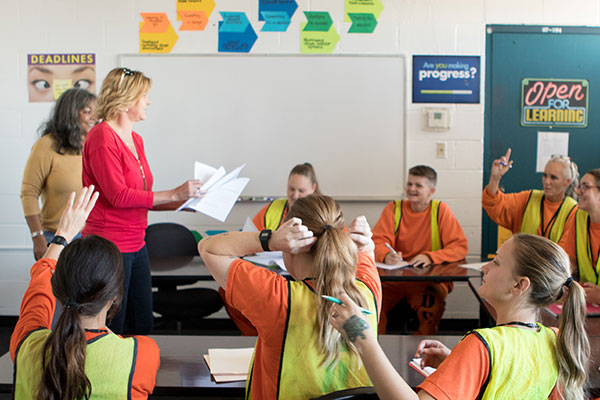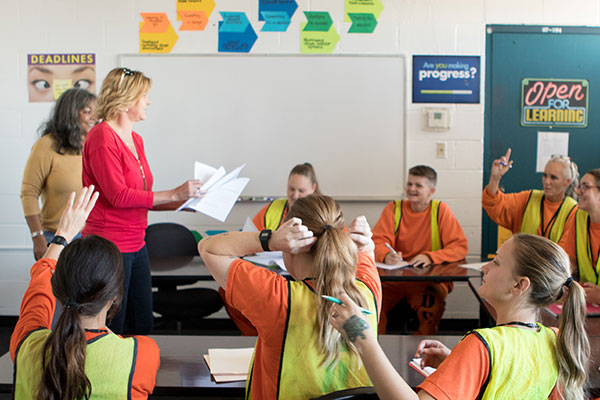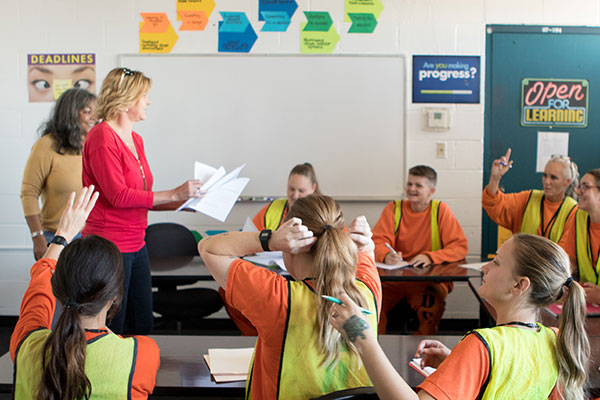 McGraw Hill recently partnered with Televerde Foundation, a nonprofit organization that provides a path forward to currently and formerly incarcerated women. Through the partnership, McGraw Hill provided digital education tools, like the company's learning management platform Connect, to incarcerated women at Arizona State Prison - Perryville in Goodyear, Arizona.
The Foundation's Career PATHS program (Prepare Achieve and Transform for Healthy Success), developed in 2021, enables women released from prison to successfully join the global workforce by teaching them critical business skills.
The women participating in this program are on average 12 months away from their release dates and at a critical point in preparing for reintegration back into the community.
We recently had the opportunity to meet with the Career PATHS students and learn how the program made a difference in their lives.
"Now that we've been given tools and connections with people that believe in us, I'm more hopeful about my future than I've ever been." – Tina, student in the PATHS program
As part of Televerde's Career PATHS program, the women spent five hours a day on their schoolwork.
"They stepped up every single week," said Dr. Julia LaRosa, Assistant Clinical Professor at Arizona State University. Dr. LaRosa taught the college-level course and gave the students weekly homework, as well as presentations, papers,
and finals.
"What did you learn or gain from using the Connect platform?"
One student hadn't used a computer in nine years. Using Connect gave her the confidence to use technology again.
Shannon liked the real-life examples in Connect and learned how to take the skills she's learned and apply them to her life. "It helps you prepare for the real world, so you know what to expect."
Monique learned how to form her own business. After her time in prison, she wants to start a nonprofit that provides food to homeless people.
Another student liked the financial side of the course. "I never had the full understanding of what an Accounting/Finance department does, but with McGraw Hill, I understand it now."
"Moving forward, what is your plan for continuing education?"
"About 15-20 years ago, I had a dream of getting a degree. From doing this and just familiarizing myself with this curriculum of business again, I'm going to get that degree. I'm going back to school. That's one of my goals."
"I'm going to go to ASU after my release and will continue my degree."
"I've seen the growth, improvement and transformation that they're talking about. That shows up in everything about them—how they carry themselves, how they communicate. Having that opportunity to learn and to realize that you can learn makes all the difference in the world." – Michelle Cirocco, Executive Director at Televerde Foundation
"I really do enjoy this class. It's given me so much confidence. I see life in a whole new way now. I'm not just an inmate. I'm accomplished. I'm getting somewhere." – Ronnisha, student in the PATHS program
With Connect, educators can limit the number of times students can retake an assignment or a quiz. Dr. LaRosa, however, didn't place a limit. "I felt that was important in developing their self-efficacy because they knew they were going to be successful," Dr. LaRosa said.
Mary Ann, a student who recently left Perryville Prison, said she liked that the platform learns what she is and isn't learning. "Connect doesn't allow me to fail."