What employees are saying about working at McGraw Hill
Published February 10, 2022
---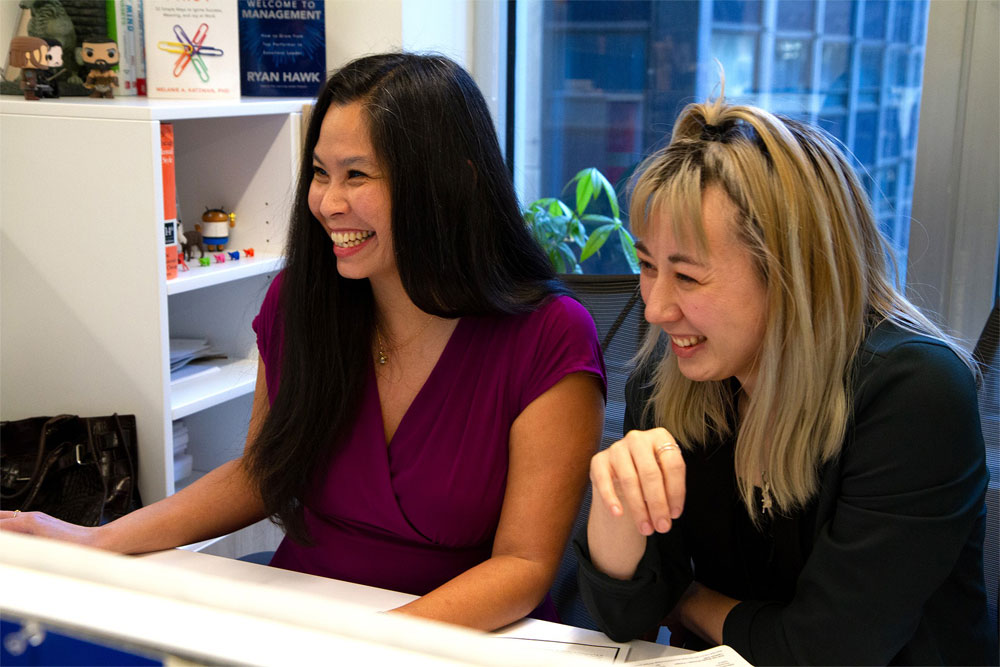 Photo credit: The Muse
We were honored to find out this week that McGraw Hill was again named as one of America's Best Midsize . Compiled through employee surveys, the Forbes list highlights companies that workers are most likely to recommend to family, friends and others as great places to work. EmployersC
What makes McGraw Hill a fulfilling place for a career? It depends on who you ask! From the flexible work environment to the inclusive culture to the mission to help learners find their individual paths to success, McGraw Hill is special to each employee in a unique way.
My experience at McGraw Hill has been quite gratifying. I joined the company right when the world started distancing during the global pandemic. During this onboarding transition, I never felt any distance because the team was very inviting, even through a virtual environment. My favorite aspect of working at McGraw Hill is the encouragement to pursue my personal professional goals.
Trenita Hodge-Mims
Implementation Consultant
My favorite part about working at McGraw Hill is the support I get from my McGraw Hill colleagues. From executive leadership to marketing to my sales colleagues, there is always someone to reach out to for guidance and answers in regards to work-related scenarios.
Amanda Eubanks
Learning Technology Representative
My favorite part of working at McGraw Hill is the purpose driven culture to create an amazing educational experience. I enjoy working with a group of people who strive to make individual learners and educators feel understood and help them achieve their goals.
John Tolliver
Senior Customer Service Representative
McGraw Hill is the best place I've worked by far, and a huge part of that is the people I work with, who are supportive and fun (even while working remotely). Plus, knowing my work is helping students reach their potential is rewarding on every level.
Kailen Nourse-Driscoll
Content Licensing Coordinator
Want to learn more about what it's like to work at McGraw Hill? Visit our careers site.