Education Insights: June 2018 Newsletter
June 2018 Newsletter
---
Tags: Education Affordability, Thought Leadership, Announcement, Classroom Teaching, Blog Article, Personalized Learning

Honoring Transformative Educators: The 2018 McGraw Prize Winners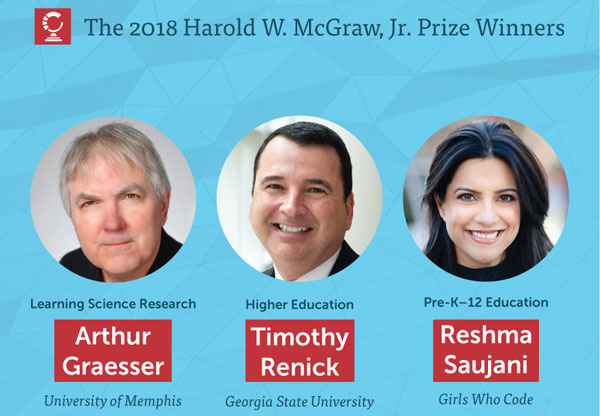 Literacy is for Life
We've announced our support for the Read Aloud program at the Denver Public Library. Now in its 30th year, this unique program is helping instill a love of reading in thousands of young children.
New Writing Analysis Technology
Our new Redbird Language Arts & Writing program introduces groundbreaking new writing analysis technology to help personalize writing instruction and accelerate learning for grades 2–7.
Summer Tips for Teachers
Get summertime training advice, read insightful perspectives from guest authors, and find useful resources for K-12 educators in our School team's Inspired Ideas blog!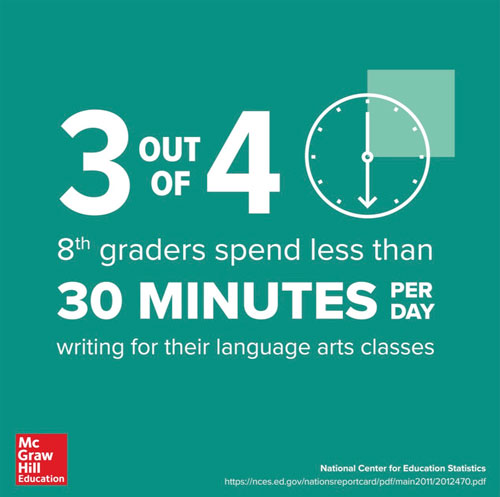 Powering-Up Game-Based Learning
To help improve students' critical thinking abilities and provide practice for career skills, we've added more than 50 scenario-based learning activities to Connect, our leading adaptive learning platform for higher education.
Making College Materials More Affordable
Our recent "inclusive access" agreement with RedShelf offers a lower price option for digital textbooks and ensures students can access course materials starting on day one of class. 
Insights for College Educators
Visit our Ideas in Higher Education blog throughout the summer for guest posts, insights for educators and students, and more! 
Featured Video
How do college instructors feel about using ALEKS adaptive technology to personalize learning and motivate students? Watch to find out!
We Have a New CEO!
Dr. Nana Banerjee's extensive background in analytics and driving global business growth complements our company mission and vision for the future.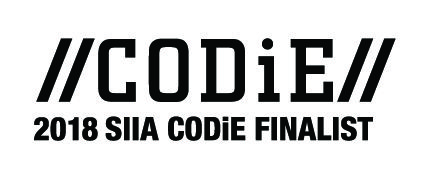 CODiE Award Finalists Announced

Three of our top personalized learning solutions have been named finalists for the 2018 CODiE Awards by the Software and Information Industry Association (SIIA)! Winners will be announced this June.