How Social Media Can Help Students Study
Published May 9, 2015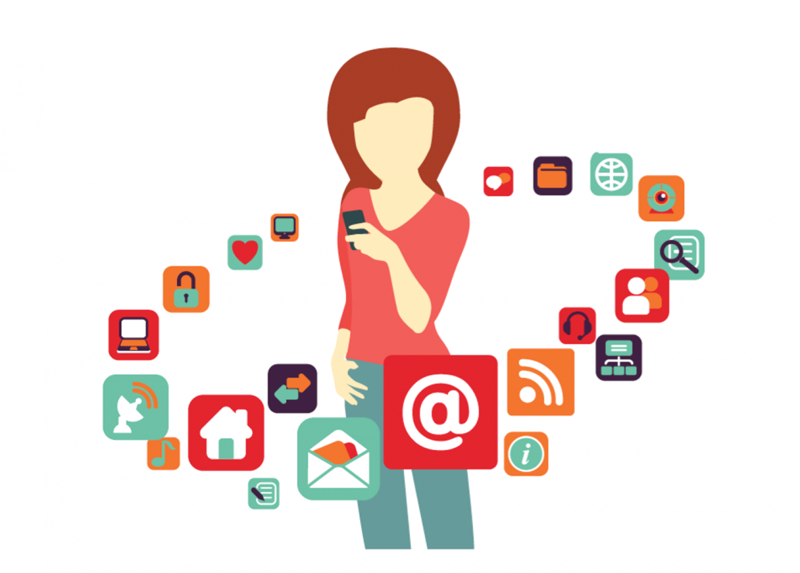 With the right strategy, social media can make studying more collaborative and efficient.
One reason social media is so popular is that it allows people to personalize the way they experience and interact with the Web. Tools like Facebook, Twitter, and Instagram used to be almost exclusively used to take a break from academics, but social media is increasingly being leveraged as a study tool, especially for today's tech-savvy students.
Our recent research around college study trends found that over 70% of students feel that the technology they use to study should be as tailored to their needs as social media feeds. We're fast working to achieve this with significant student experience updates to our ALEKS and Connect adaptive learning platforms, and with 2015 finals fast approaching we've also come up with some practical ideas to help students use social media for more personalized and collaborative studying.
Create a community: It's common for many students to be challenged by the same learning concept or course assignment. Social media can help centralize the collective knowledge of an entire class to make studying and communicating more efficient for everyone.
Designate a course or study group hashtag, such as #Bio101Finals.

Start a contact list or group for the class to collaborate and share study tips.

Invite professors who use social media to follow the group conversation or join chats.
Remember that thousands of students everywhere are studying the same thing right now -- study networks don't have to be limited to students from just one school.
Continue the conversation: Starting a collaborative study network to tap into the group mind can save everyone time and effort.
For missed classes or lectures, have someone stream or record the lecture on Periscope, Skype, or SnapChat.

Use Google Hangouts to facilitate group study sessions.

Follow or become a fan of the authors who wrote the books that are being used in your class.

Ask questions to experts and influencers. Many are already on Twitter, and Jelly is specifically designed to build connections through question/answer exchanges between users.
Organize learning resources: Social media tools can help keep course information organized and accessible.
Save, curate, and share resources using collection-building tools such as Pinterest or Tumblr.

If course documents aren't already posted online, use Google Drive, Box, or Dropbox to gather study materials.

Have classes use content services like Google Docs for team projects; it can make keeping organized and sharing notes much easier.
Supplement course materials: Social media can help identify additional content to reinforce or extend core instruction.
Look for YouTube videos and playlists for extra learning on the most challenging topics.

Follow existing subject-area hashtags

Send video notes, questions, or reminders to your classmates.

Search on all your social channels often for course topics, keywords, and expert names -- you never know what you'll find!
Social media no longer has to be an obstacle to studying; it can help students create and manage a study community, make the best use of study time, and find new resources to help them learn and retain knowledge.
Connect with the McGraw-Hill Higher Education team on social media for more studying tips, tech tools, and inspiration.
McGraw-Hill Higher Ed | Facebook
McGraw-Hill HigherEd (@mhhighered) | Twitter