McGraw-Hill Education Winter 2018 Newsletter
Published February 5, 2018

New Report: K-12 English Learner Education
English learners (EL) are one of the fastest growing populations of students in U.S. K-12 schools. We surveyed over 1,300 educators to better understand the needs, resources, and challenges of supporting these learners in the classroom. Listen to our School Group president, Heath Morrison, and Dr. Jana Echevarria discuss the key findings in this Q&A interview with Larry Jacobs on Edutalk Radio.
New Rental Program Saves College Students up to 70 Percent on Textbooks
As part of our ongoing commitment to making high-quality learning content more affordable and effective for students and institutions, we've launched a new rental program that allows students to access course materials at a significantly reduced cost. Hundreds of copyright 2019 titles will immediately be available for rental through Chegg and Barnes & Noble. "By shifting the way we deliver hard-bound textbooks, we're providing another important option to access McGraw-Hill's high-quality content and curriculum at a lower price," said Bill Okun, President of Higher Education at McGraw-Hill Education. Learn more about this exciting new program in this press release.
Landing A Winning Combination for Math Success
This January, we renewed our commitment to provide ALEKS adaptive math learning free to students at Detroit's Downtown Boxing Gym. This incredible youth program, based on the motto "Books Before Boxing," has provided academic and physical education for hundreds of underprivileged students. After just nine weeks of using ALEKS, students' math scores improved by an average of over 25 percent! Learn how in this blog post from DowntownBoxingGym.org.
Take the Quiz: Technology Use in Higher Education
Today's students are embracing the benefits of learning technology throughout the college experience. We've created a short interactive quiz to highlight the tech habits & preferences of 1,000+ college students who took our Digital Study Trends Survey. Visit www.mheducation.com/studytrends to get the full report!
Discover the Power of Learning Science at SXSW EDU 2018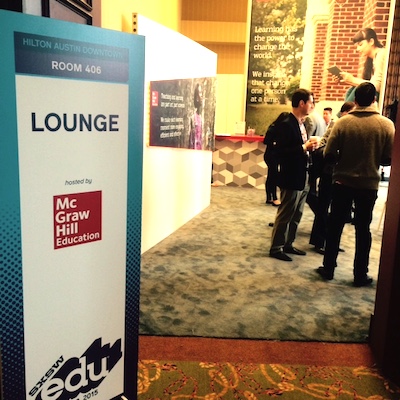 SXSW EDU has quickly become one of the largest and most engaging annual gatherings for educators, innovators, and influencers from preK-12 through college. This year, we've invited daily guest speakers to present on the Learning Science stage at our cozy lounge in room 406 at the Hilton Austin. View our full schedule of events & activities at mheducation.com/sxswedu.