What Did We Learn from McGraw-Hill's 2019 English Learners Report?
Published March 6, 2019
---
McGraw-Hill released its second English Learners (EL) Report last week – the result of a survey of 1,000+ teachers and administrators across the country. What did we learn?
Educators Highlight Social and Emotional Learning as the Most Prominent Obstacle for ELs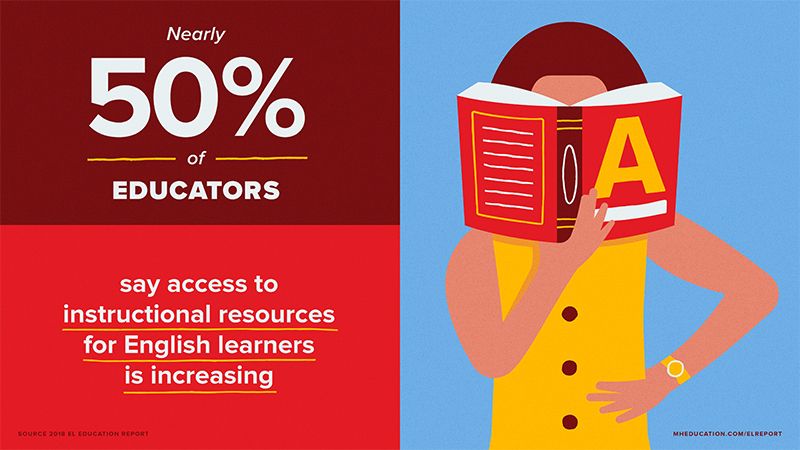 Educators identify a link between ELs' social and emotional wellbeing, and their ability to succeed academically.
77 percent of teachers and 81 percent of administrators agreed that social and emotional learning challenges (trauma, inability to communicate with other students) presented a somewhat or extremely significant obstacle to effective EL instruction.
Both teachers (70 percent) and administrators (67 percent) identified lack of family and community support as the second biggest obstacle to effective EL instruction.
Educators Generally Feel Prepared to Teach ELs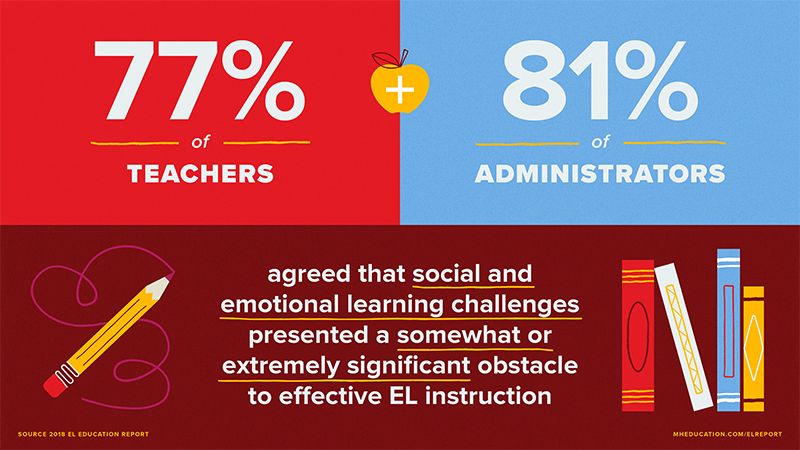 Most educators believe their school or district provides sufficient professional development opportunities to enhance their skills, ultimately improving their ability to teach.
Seven out of 10 teachers agree that their school or district provides sufficient, ongoing professional development to support ELs' success, an increase from 55 percent in the 2017 iteration of this survey.
76 percent agreed that the training provided by their school or district improves their ability to teach ELs.
Both teachers (51 percent) and administrators (55 percent) agreed that they have seen an increase in the EL resources made available to them over the past five years, indicating that EL instruction is becoming an increasing priority.
Games and Collaborative Group Work Are Most Helpful When Teaching ELs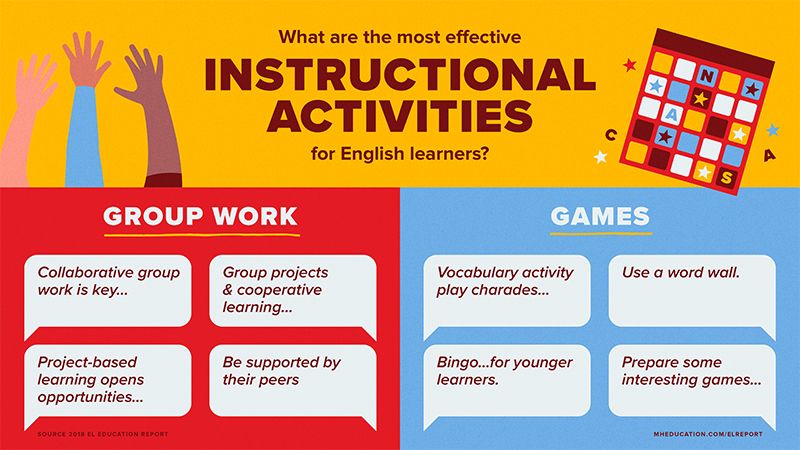 Teachers and administrators agree that adaptive tools and interactive instructional methods are most effective for EL instruction.
Teachers and administrators highlighted interactive classroom games and collaborative group work as the most effective approach to instruction.
Teachers and administrators alike find adaptive learning technologies to be the most effective resources for EL instruction.
To download and read the full McGraw-Hill English Learners Report, visit: www.mheducation.com/ELreport.