Maestro Is Bringing Music Appreciation Class Into the 21st Century
Published April 12, 2022
---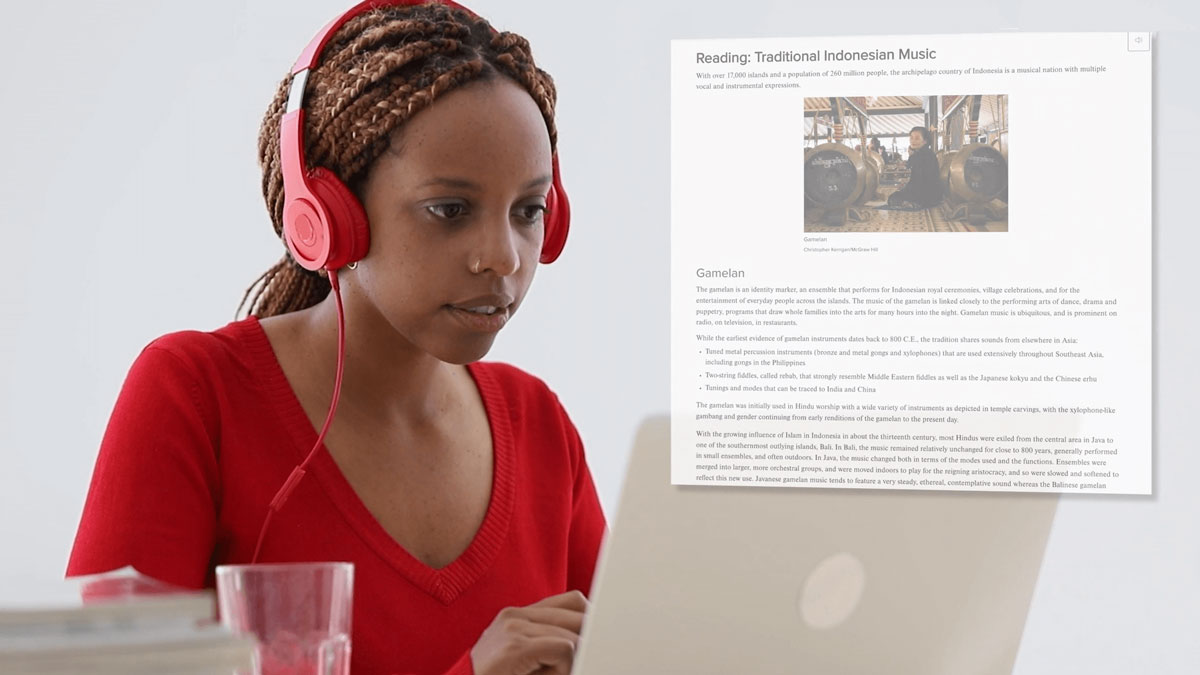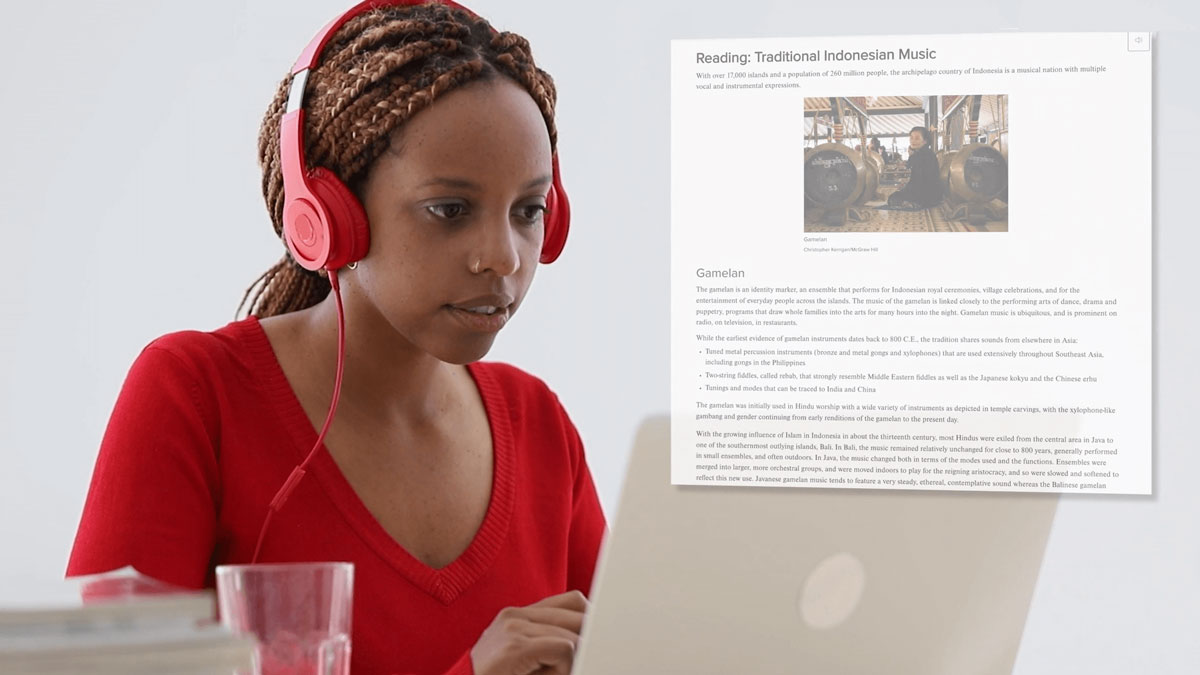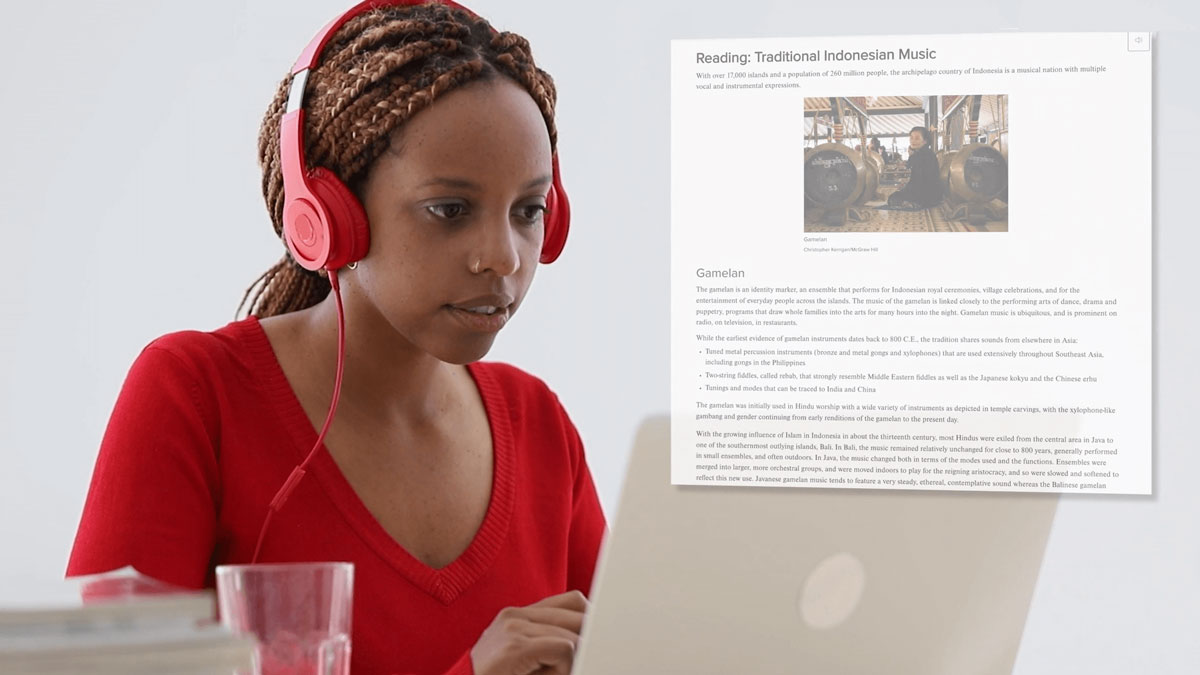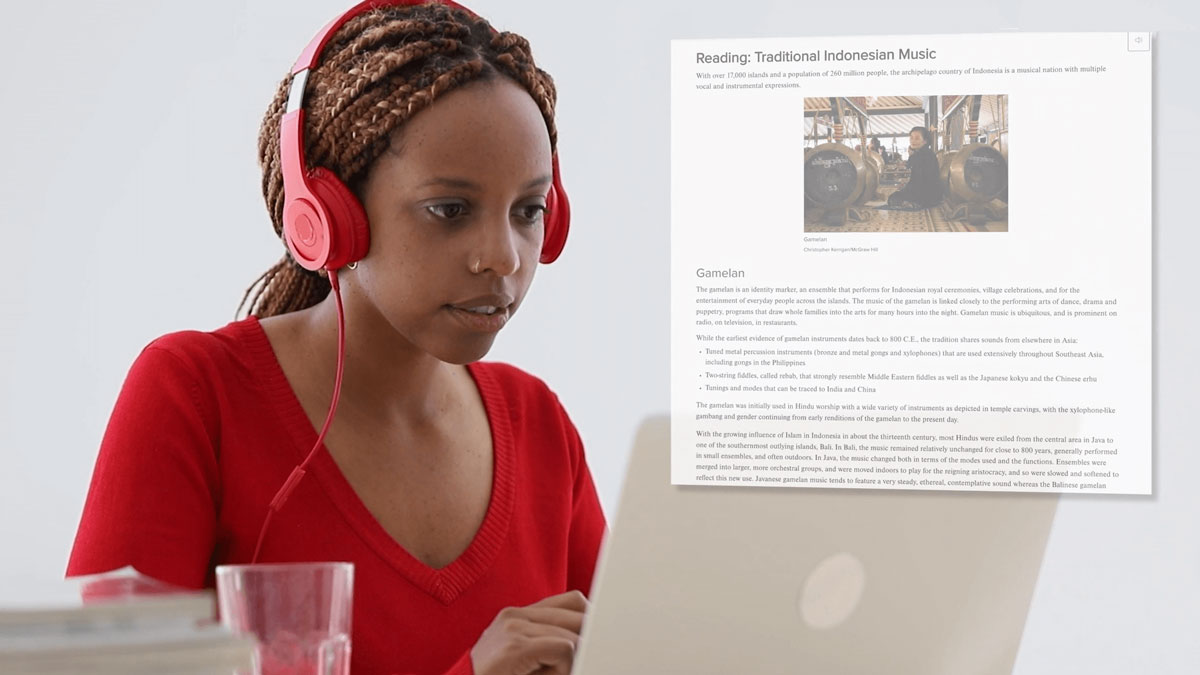 There are some 82 million songs on Spotify, 50 million on Apple Music and thousands of radio stations around the world. Yet when it comes to teaching a course about music appreciation, educators have far fewer choices, usually one or two textbooks.
Not surprisingly, teachers have long asked for the Goldilocks of music appreciation resources: flexible enough to accommodate a wide range of teaching approaches, nimble enough to keep up with evolving tastes and trends, and affordable enough for students on a budget.
In response to this need, McGraw Hill unveiled Connect Master: Maestro for Music Appreciation, or Maestro. This first-of-its-kind product is all digital, fully immersive and customizable. Before it launched in February 2022, educators spent several months pressure testing Maestro, experiencing it as both an instructor and a student. Their feedback directly shaped the finished product.
Though Maestro is still being rolled out into classrooms around the country, the response so far has been overwhelmingly positive, says Antoinette Moore, a senior marketing manager at McGraw Hill. "After trying out Maestro for a few weeks, a longtime instructor from New Jersey told me, 'This is the first product ever that's made me say, 'I should change the way I do things,'" Moore says. "The second she said that, I turned my head and was like, 'I think we might be on to something.'"
Read on to learn about the four ways Maestro is helping instructors level up their music appreciation courses.
1. When it comes to customizing coursework, the sky's the limit.
Though useful, a music appreciation textbook can only cover so many artists and genres, and its one-size-fits-all approach leaves no room for emerging trends or regional preferences.
Because Maestro's offerings are completely digital, instructors have total control over how they teach their course. They have the freedom to curate music from a wide variety of eras, styles, cultures and communities; refresh or add new content; and select and reorganize assignments according to what they want to cover.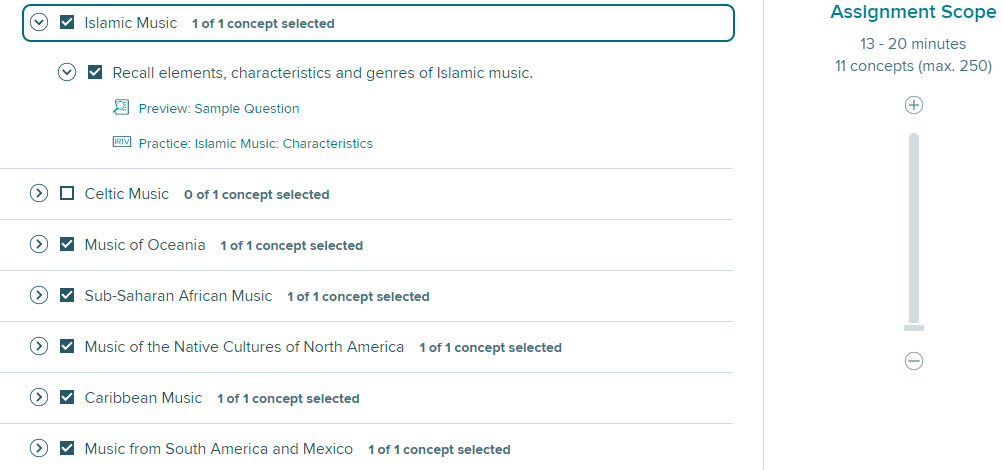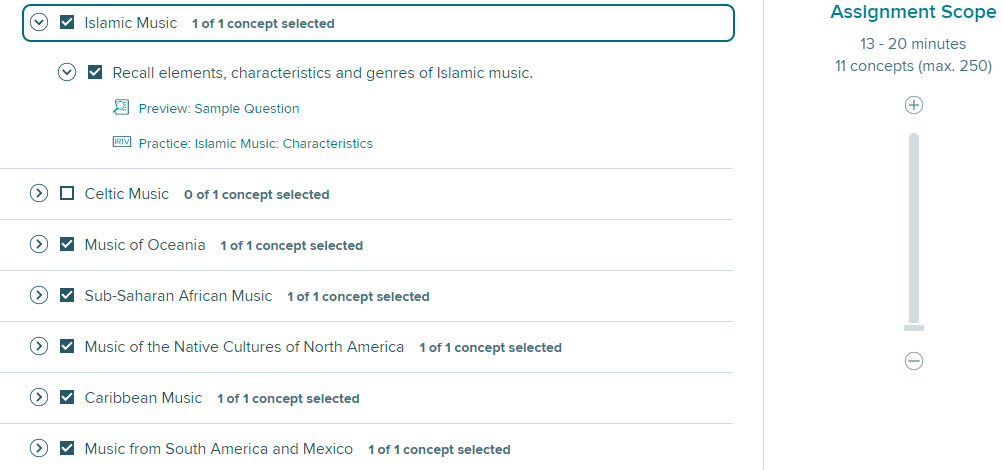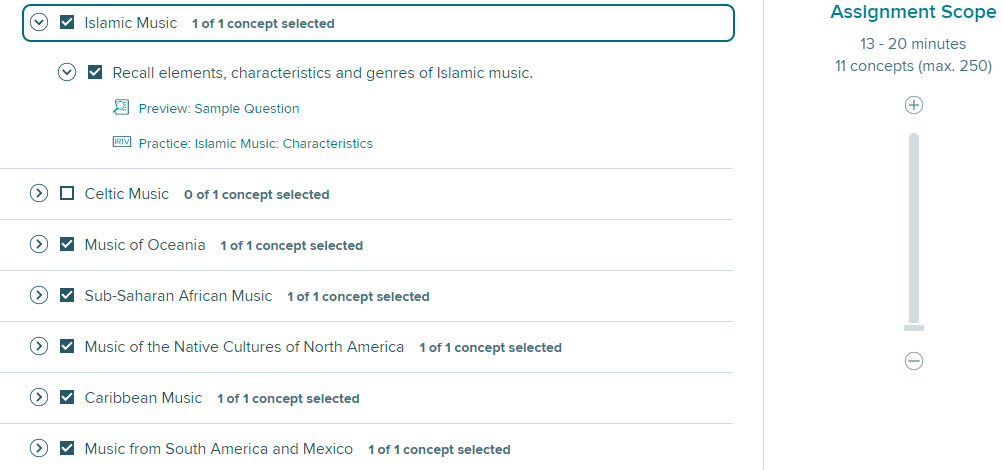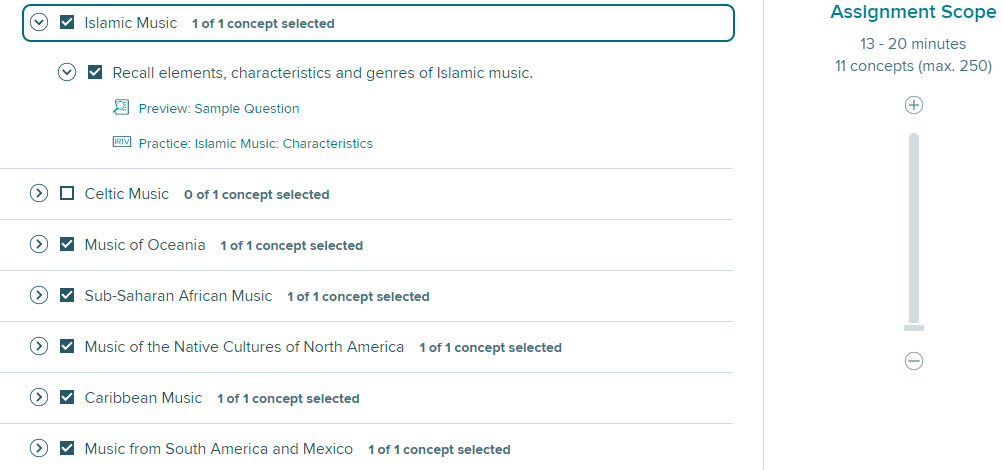 2. A wide range of music means everyone is represented.
Whatever the musical stripe, chances are Maestro has it covered. That's thanks in large part to a team of content specialists who contributed their expertise about a particular genre. The result: a product that's both informative and inclusive.
In fact, diversity, equity and inclusion are fundamental to Maestro. Because its content covers a wide range of music, instructors can create a bespoke course that represents their students, the community and the culture.
There's also a virtual concert series; Maestro users have exclusive access to post-concert recordings of the performances. The first round of concerts kicked off last month and feature five Historically Black Colleges or Universities.Future concerts are being planned and will be open to all schools, Moore says. Besides highlighting the schools' top-notch musicians, the concerts allow students and teachers to once again enjoy live performances.
3. Innovative tools and features promote active listening and adaptive learning.
Not everyone who enrolls in a music appreciation course comes from a musical background. To help level the playing field – and deepen the learning experience – Maestro comes equipped with high-tech tools and features, including:
Personalized learning, which uses AI and data to provide students with customized content, immediate feedback and plenty of chances to practice new skills.
Writing Assignment Plus, which uses pre-loaded prompts to help students become familiar with writing concert and performance reports.
Interactive music listening guides, which gives students the opportunity to learn new works and critically analyze and compare them.
Video Capture powered by GoReact, which lets teachers and students create their own video listening guides and make comments and annotations.
What's more, Maestro works in tandem with in-class lessons to allow for a richer, more complete understanding of the subject.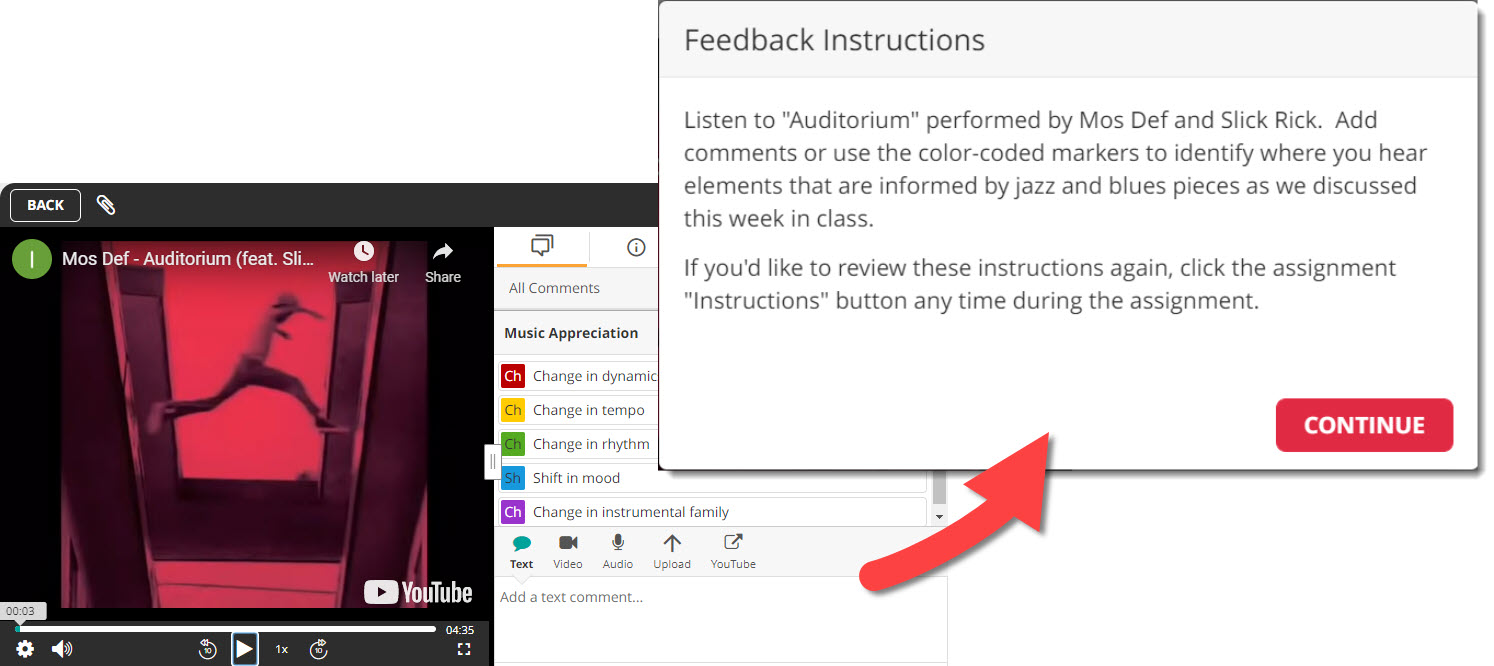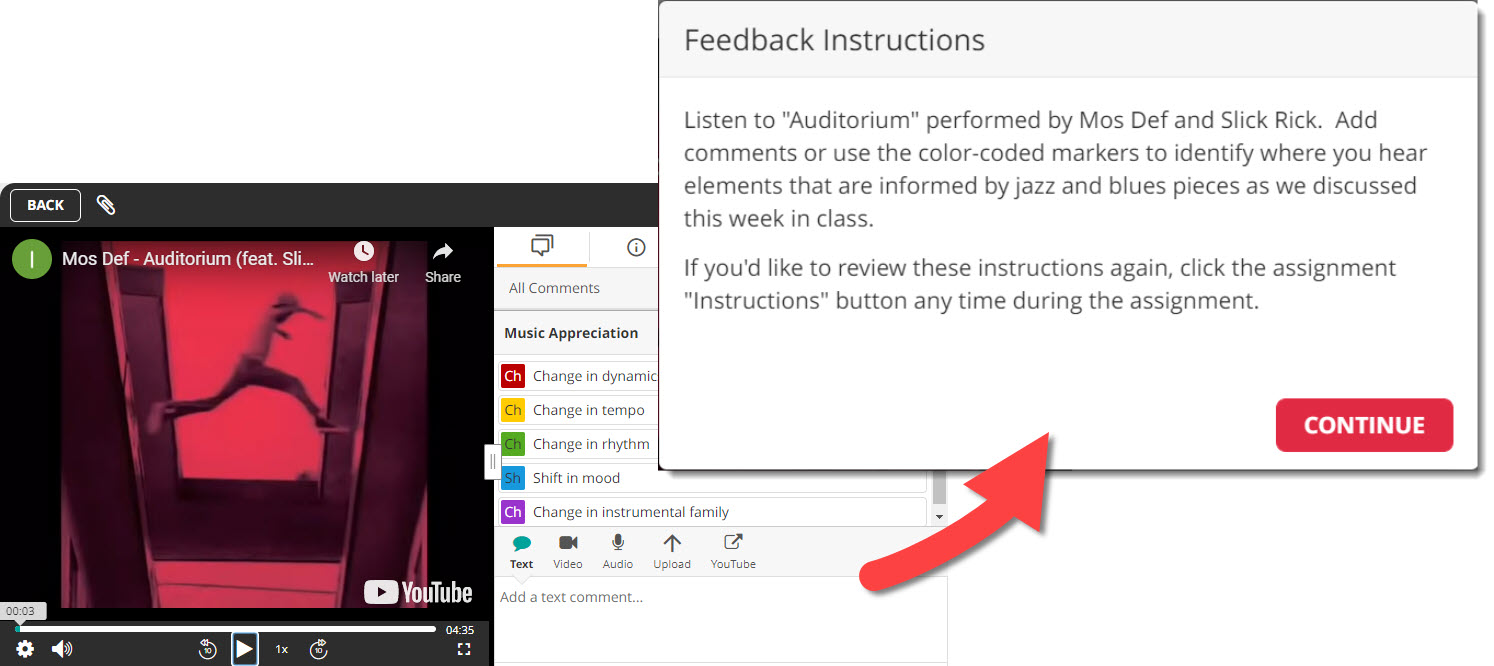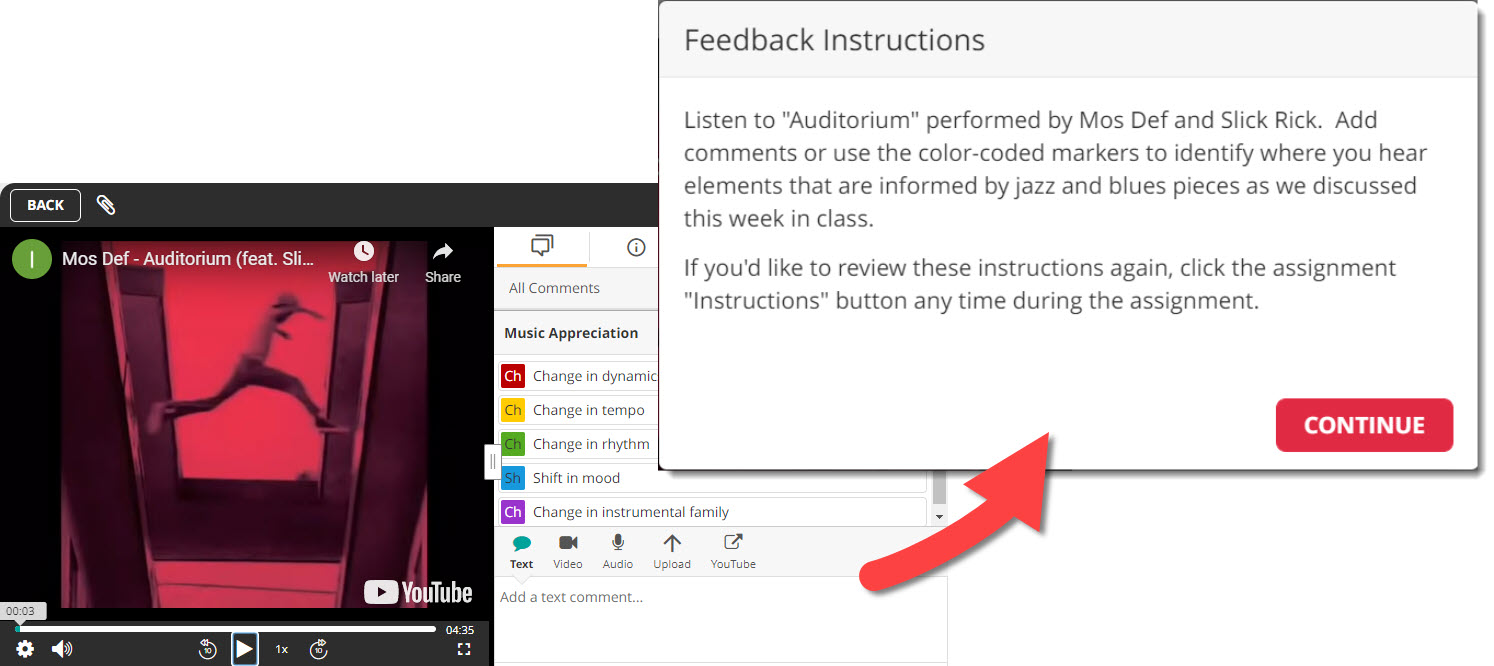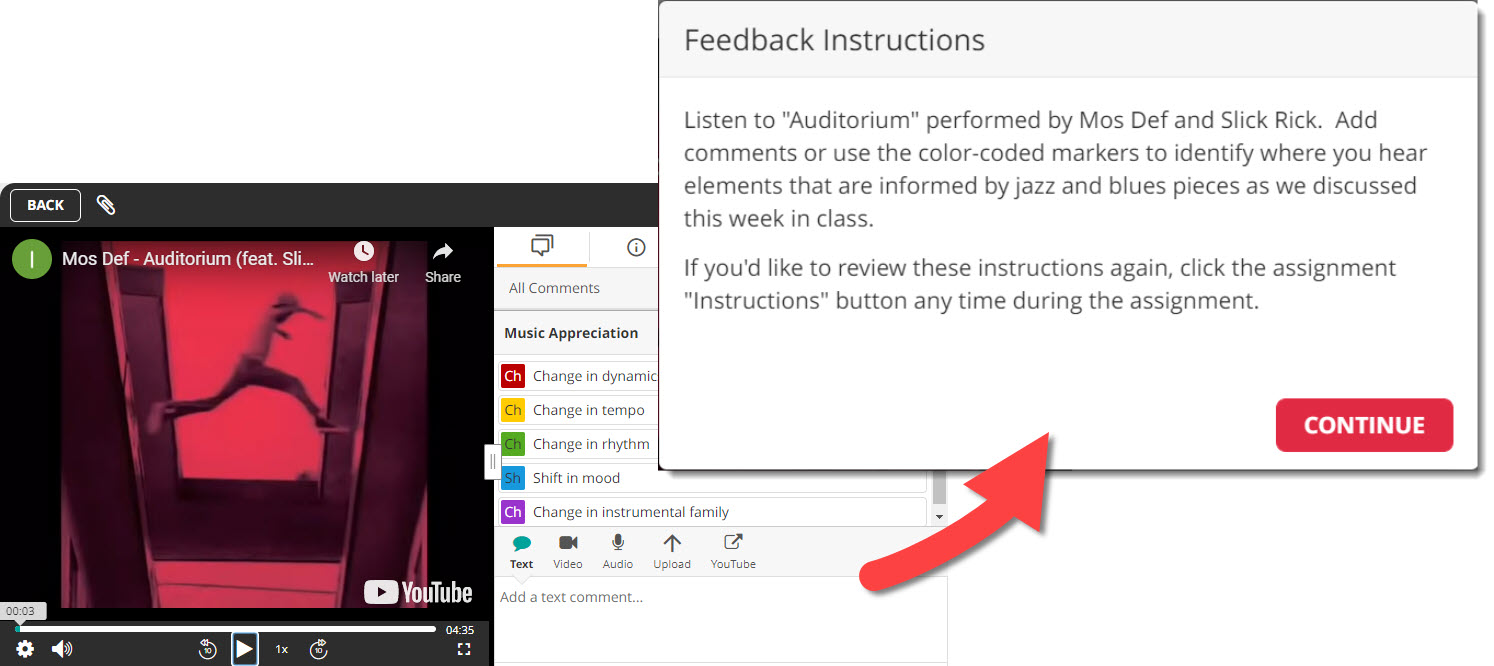 4. Maestro's content is constantly evolving.
Instructor and student feedback helped shape the development of Maestro, and it will continue to inform future coverage and expansion, Moore says. In fact, content will be updated at least once a year to reflect instructors' evolving needs.
Knowing the latest and greatest versions of the materials come at no extra cost for students is music to Moore's ears. "I'm excited that the next generation of learners will have Maestro at their fingertips to be able to explore and experience music," she says.