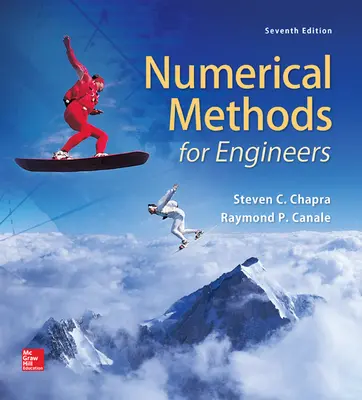 Numerical Methods for Engineers
7th Edition
By Steven Chapra and Raymond Canale
ISBN10: 007339792X
ISBN13: 9780073397924
Copyright:
2015
---
Instructors: choose ebook for fast access or receive a print copy.
---
Program Details
Part 1 - Modeling, Computers, and Error Analysis
1) Mathematical Modeling and Engineering Problem Solving
2) Programming and Software
3) Approximations and Round-Off Errors
4) Truncation Errors and the Taylor Series
Part 2 - Roots of Equations
5) Bracketing Methods
6) Open Methods
7) Roots of Polynomials
8) Case Studies: Roots of Equations
Part 3 - Linear Algebraic Equations
9) Gauss Elimination
10) LU Decomposition and Matrix Inversion
11) Special Matrices and Gauss-Seidel
12) Case Studies: Linear Algebraic Equations
Part 4 - Optimization
13) One-Dimensional Unconstrained Optimization
14) Multidimensional Unconstrained Optimization
15) Constrained Optimization
16) Case Studies: Optimization
Part 5 - Curve Fitting
17) Least-Squares Regression
18) Interpolation
19) Fourier Approximation
20) Case Studies: Curve Fitting
Part 6 - Numerical Differentiation and Integration
21) Newton-Cotes Integration Formulas
22) Integration of Equations
23) Numerical Differentiation
24) Case Studies: Numerical Integration and Differentiation
Part 7 - Ordinary Differential Equations
25) Runge-Kutta Methods
26) Stiffness and Multistep Methods
27) Boundary-Value and Eigenvalue Problems
28) Case Studies: Ordinary Differential Equations
Part 8 - Partial Differential Equations
29) Finite Difference: Elliptic Equations
30) Finite Difference: Parabolic Equations
31) Finite-Element Method
32) Case Studies: Partial Differential Equations
Appendix A - The Fourier Series
Appendix B - Getting Started with Matlab
Appendix C - Getting Starte dwith Mathcad
Bibliography
Index
Connect
By prompting students to engage with key concepts, while continually adapting to their individual needs, Connect activates learning and empowers students to take control resulting in better grades and increased retention rates. Proven online content integrates seamlessly with our adaptive technology, and helps build student confidence outside of the classroom.
Learn More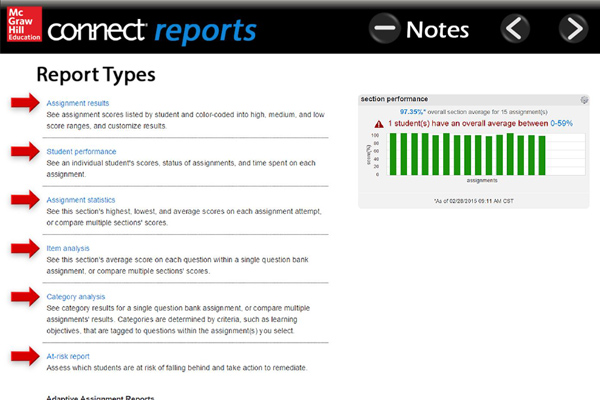 Connect Reporting
View complete, at-a-glance reports for individual students or the whole class. Generate powerful data related to student performance across learning outcomes, specific topics, level of difficulty and more. Additionally, you can compare student performance in different sections of the course.
Learn More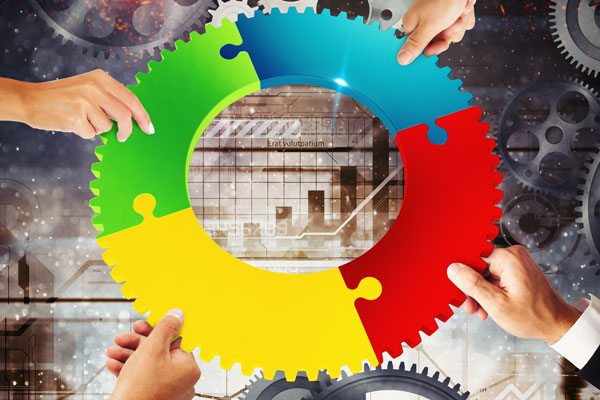 LMS Integration
With a single point of access, Connect seamlessly integrates with every learning management system on the market today. Quickly access registration, attendance, assignments, grades, and course resources in real time in one, familiar location.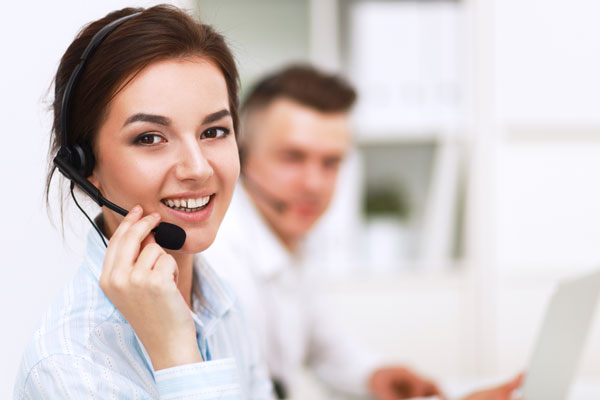 Implementation and digital support
We provide self-directed resources, local, on campus training, and live webinar sessions, to get you up and running in a way that works for you, and to help you get the most out of Connect. We maintain a technical support team available to both instructors and students for any questions that might arise while using Connect.
Learn More