The purpose of this text is to help the physical education, exercise science, or kinesiology major develop the necessary confidence and skills to conduct measurement techniques properly and effectively. However, more than just measurement techniques are presented. Emphasis is placed upon the reasons for the measurement and the responsibilities after measurement is completed. These inclusions should help the student develop an appreciation of the need for measurement in a variety of settings. In addition, every effort has been made to present all the material in an uncomplicated way, and only practical measurement techniques are included. Instructors and students can now access their course content through the Connect digital learning platform by purchasing either standalone Connect access or a bundle of print and Connect access. McGraw-Hill Connect® is a subscription-based learning service accessible online through your personal computer or tablet. Choose this option if your instructor will require Connect to be used in the course. Your subscription to Connect includes the following: • SmartBook® - an adaptive digital version of the course textbook that personalizes your reading experience based on how well you are learning the content. • Access to your instructor's homework assignments, quizzes, syllabus, notes, reminders, and other important files for the course. • Progress dashboards that quickly show how you are performing on your assignments and tips for improvement. • The option to purchase (for a small fee) a print version of the book. This binder-ready, loose-leaf version includes free shipping. Complete system requirements to use Connect can be found here: http://www.mheducation.com/highered/platforms/connect/training-support-students.html
1 Measurement, Evaluation, Assessment, and Statistics
2 Describing and Presenting a Distribution of Scores
3 Investigating the Relationship of Scores
4 Investigating the Difference in Scores
5 What is a Good Test?
6 Construction of Knowledge Tests
7 Assessing and Grading the Students
8 Construction and Administration of Psychomotor Tests
9 Agility
10 Balance
11 Cardiorespiratory Fitness
12 Flexibility
13 Muscular Strength, Endurance, and Power
14 Anthropometry and Body Composition
15 Physical Fitness
16 Older Adult
17 Special-Needs Populations
18 Sports Skills
Appendix A Square Root Example
Appendix B Values of the Correlation (r)
Appendix C Critical Values of t (Two-Tailed Test)
Appendix D F-Distribution
Appendix E Values of the Studentized Range (q)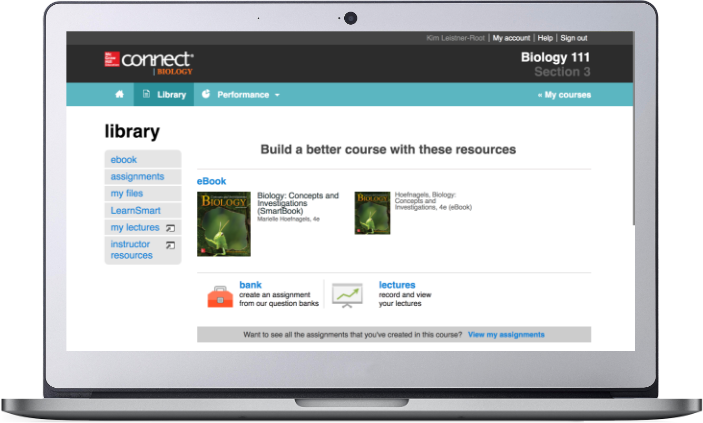 By prompting students to engage with key concepts, while continually adapting to their individual needs, Connect activates learning and empowers students to take control resulting in better grades and increased retention rates. Proven online content integrates seamlessly with our adaptive technology, and helps build student confidence outside of the classroom.
SmartBook® 2.0
Available within Connect, SmartBook 2.0 is an adaptive learning solution that provides personalized learning to individual student needs, continually adapting to pinpoint knowledge gaps and focus learning on concepts requiring additional study. SmartBook 2.0 fosters more productive learning, taking the guesswork out of what to study, and helps students better prepare for class. With the ReadAnywhere mobile app, students can now read and complete SmartBook 2.0 assignments both online and off-line. For instructors, SmartBook 2.0 provides more granular control over assignments with content selection now available at the concept level. SmartBook 2.0 also includes advanced reporting features that enable instructors to track student progress with actionable insights that guide teaching strategies and advanced instruction, for a more dynamic class experience.