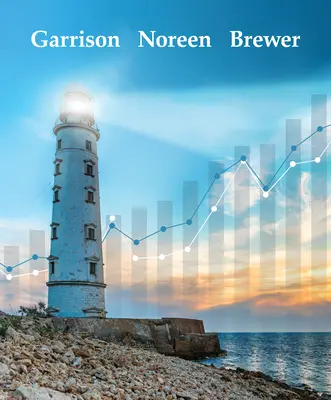 Managerial Accounting
17th Edition
By Ray Garrison and Eric Noreen and Peter Brewer
ISBN10: 1260247783
ISBN13: 9781260247787
Copyright:
2021
Product Details

+
The market leading solution in this area due to its relevance, accuracy, and clarity.
Affirms its tradition of guiding accounting and business majors safely through the course while embracing innovation through the incorporation of Data Analytics Exercises.
SmartBook 2.0: Available in Connect, SmartBook 2.0 personalizes learning to individual student needs, continually adapting to pinpoint knowledge gaps and focus learning on concepts requiring additional study.
Program Details
Prologue: Managerial Accounting: An Overview
Ch. 1: Managerial Accounting and Cost Concepts
Ch. 2: Job-Order Costing: Calculating Unit Product Costs
Ch. 3: Job-Order Costing: Cost Flows and External Reporting
Ch. 4: Process Costing
Ch. 5: Cost-Volume-Profit Relationships
Ch. 6: Variable Costing and Segment Reporting: Tools for Management
Ch. 7: Activity-Based Costing: A Tool to Aid Decision Making
Ch. 8: Master Budgeting
Ch. 9: Flexible Budgets and Performance Analysis
Ch. 10: Standard Costs and Variances
Ch. 11: Responsibility Accounting Systems
Ch. 12: Strategic Performance Measurement
Ch. 13: Differential Analysis: The Key to Decision Making
Ch. 14: Capital Budgeting Decisions
Ch. 15: Statement of Cash Flows
Ch. 16: Financial Statement Analysis
Integration Exercises
Index