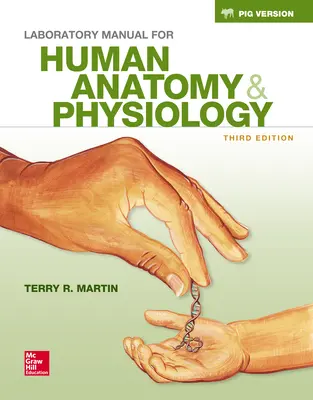 Laboratory Manual for Human Anatomy & Physiology Fetal Pig Version
3rd Edition
By Terry Martin
ISBN10: 1259298671
ISBN13: 9781259298677
Copyright:
2016
Product Details

+
- Connect: A highly reliable, easy-to-use homework and learning management solution that embeds learning science and award-winning adaptive tools to improve student results.
-These manuals are not associated with any one text and were created for use with any anatomy and physiology text. The manuals also feature incredible artwork and photos.
---
Instructors: choose ebook for fast access or receive a print copy.
---
Program Details
Fundamentals of Human Anatomy and Physiology
1 Scientific Method and Measurements
2 Body Organization, Membranes, and Terminology
3 Chemistry of Life
4 Care and Use of the Microscope
Cells
5 Cell Structure and Function
Ph.I.L.S. 3.0 #2 Size and Basal Metabolic Rate
6 Movements Through Membranes
Ph.I.L.S. 3.0 #1 Varying Extracellular Concentration
7 Cell Cycle
Tissues
8 Epithelial Tissues
9 Connective Tissues
10 Muscle and Nervous Tissues
Integumentary System
11 Integumentary System
Skeletal System
12 Bone Structure and Classification
13 Organization of the Skeleton
14 Skull
15 Vertebral Column and Thoracic Cage
16 Pectoral Girdle and Upper Limb
17 Pelvic Girdle and Lower Limb
18 Fetal Skeleton
19 Joint Structure and Movements
Muscular System
20 Skeletal Muscle Structure and Function
Ph.I.L.S. 3.0 #4 Stimulus-Dependent Force Generation
21 Electromyography: BIOPAC© Exercise
22 Muscles of the Head and Neck
23 Muscles of the Chest, Shoulder, and Upper Limb
24 Muscles of the Vertebral Column, Abdominal Wall, and Pelvic Floor
25 Muscles of the Hip and Lower Limb
Surface Anatomy
26 Surface Anatomy
Nervous System
27 Nervous Tissue and Nerves
28 Meninges, Spinal Cord, and Spinal Nerves
29 Reflex Arc and Somatic Reflexes
30 Brain and Cranial Nerves
31A Reaction Time: BIOPAC© Exercise
31B Electroencephalography I: BIOPAC© Exercise
32 Dissection of the Sheep Brain
General and Special Senses
33 General Senses
34 Smell and Taste
35 Eye Structure
36 Visual Tests and Demonstrations
37 Ear and Hearing
38 Ear and Equilibrium
Endocrine System
39 Endocrine Structure and Function
Ph.I.L.S. 3.0 #17 Thyroid Gland and Metabolic Rate
40 Diabetic Physiology
Cardiovascular System
41 Blood Cells
42 Blood Testing
Ph.I.L.S. 3.0 #31 pH & Hb-Oxygen Binding
43 Blood Typing
44 Heart Structure
45 Cardiac Cycle
Ph.I.L.S. 3.0 #23 The Meaning of Heart Sounds
46 Electrocardiography: BIOPAC© Exercise
47 Blood Vessel Structure, Arteries, and Veins
48 Pulse Rate and Blood Pressure
Ph.I.L.S. 3.0 #36 Deep Breathing and Cardiac
Lymphatic System
49 Lymphatic System
Respiratory System
50 Respiratory Organs
51 Breathing and Respiratory Volumes
Ph.I.L.S. 3.0 #34 Altering Airway Volume
52Spirometry: BIOPAC© Exercise
53Control of Breathing
Digestive System
54 Digestive Organs
55 Action of a Digestive Enzyme
Urinary System
56 Urinary Organs
57 Urinalysis
Reproductive Systems and Development
58 Male Reproductive System
59 Female Reproductive System
60 Meiosis, Fertilization, and Early Development
61 Genetics
PIG Dissection Exercises
62 Fetal Pig Dissection: Musculature
63 Fetal Pig Dissection: Cardiovascular System
64 Fetal Pig Dissection: Respiratory System
65 Fetal Pig Dissection: Digestive System
66 Fetal Pig Dissection: Urinary System
67 Fetal Pig Dissection: Reproductive Systems
Supplemental Laboratory Exercises*
S-1 Skeletal Muscle Contractions
Ph.I.L.S. 3.0 #6 Principles of Summation and Tetanus
S-2 Nerve Impulse Stimulation
Ph.I.L.S. 3.0 #10 The Compound Action Potential
S-3 Factors Affecting the Cardiac Cycle
Ph.I.L.S. 3.0 #18 Thermal and Chemical Effects
Appendix 1 Preparation of Solutions
Appendix 2 Assessments of Laboratory Assessments
Appendix 3 Correlation of Laboratory Exercises and Ph.I.L.S. 3.0.
*These laboratory exercises are available online only at www.mhhe.com/martinseries2
Connect
By prompting students to engage with key concepts, while continually adapting to their individual needs, Connect activates learning and empowers students to take control resulting in better grades and increased retention rates. Proven online content integrates seamlessly with our adaptive technology, and helps build student confidence outside of the classroom.
Learn More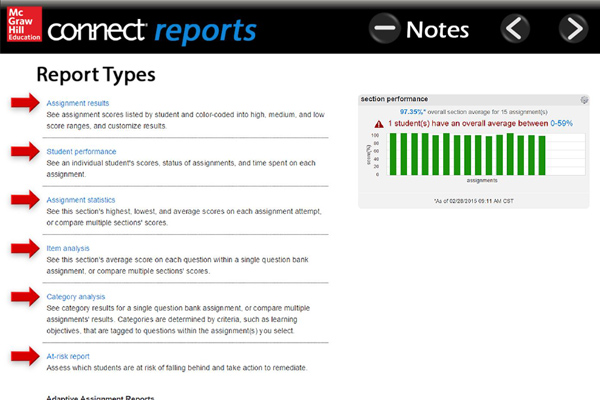 Connect Reporting
View complete, at-a-glance reports for individual students or the whole class. Generate powerful data related to student performance across learning outcomes, specific topics, level of difficulty and more. Additionally, you can compare student performance in different sections of the course.
Learn More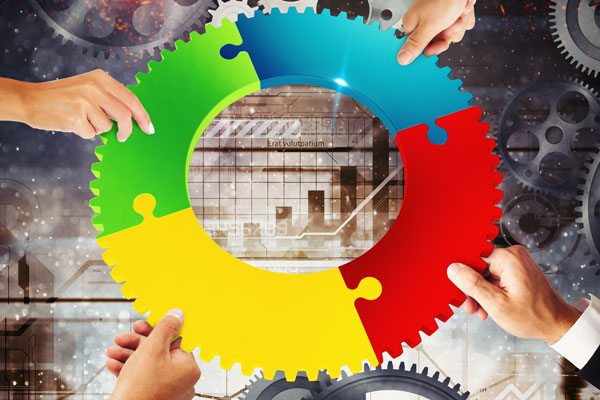 LMS Integration
With a single point of access, Connect seamlessly integrates with every learning management system on the market today. Quickly access registration, attendance, assignments, grades, and course resources in real time in one, familiar location.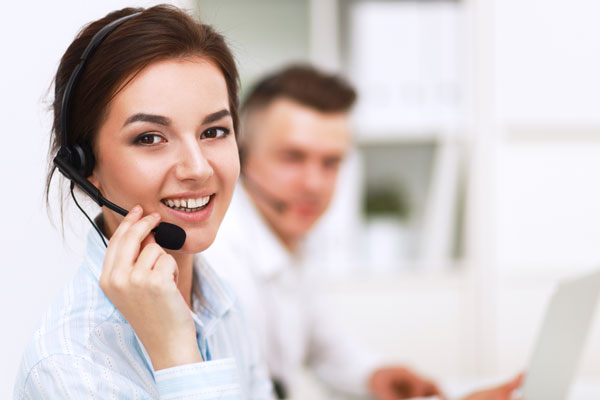 Implementation and digital support
We provide self-directed resources, local, on campus training, and live webinar sessions, to get you up and running in a way that works for you, and to help you get the most out of Connect. We maintain a technical support team available to both instructors and students for any questions that might arise while using Connect.
Learn More