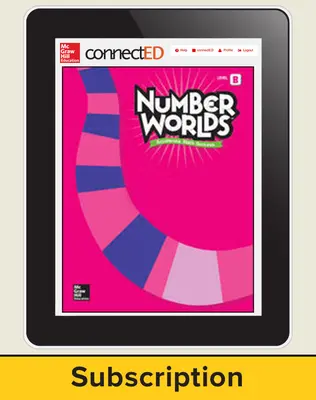 PREPARE students to meet rigorous Common Core State Standards with proven curriculum and enhanced planning tools. Preparing students is easy using the Number Worlds Weekly Planners which map out the entire week of lessons, complete with Learning Objectives and all of the resources needed to maximize instructional time. Teachers can access all digital planning tools and resources online, making Number Worlds easy-to-use in a variety of educational settings..
ENGAGE students with interactive games, embedded activities, digital resources, and project-based learning. In SRA Number Worlds, math is designed to be fun for all students with engaging games and activities. Every Number Worlds activity is tied to a Key Common Core State Standard, providing the instructional support necessary to get struggling students back on track.
ASSESS student achievement with dynamic, digital assessment and reporting tools. Assessment tools allow teachers and administrators to correctly place and monitor at-risk students. A variety of assessment options evaluate student proficiency and inform instruction.